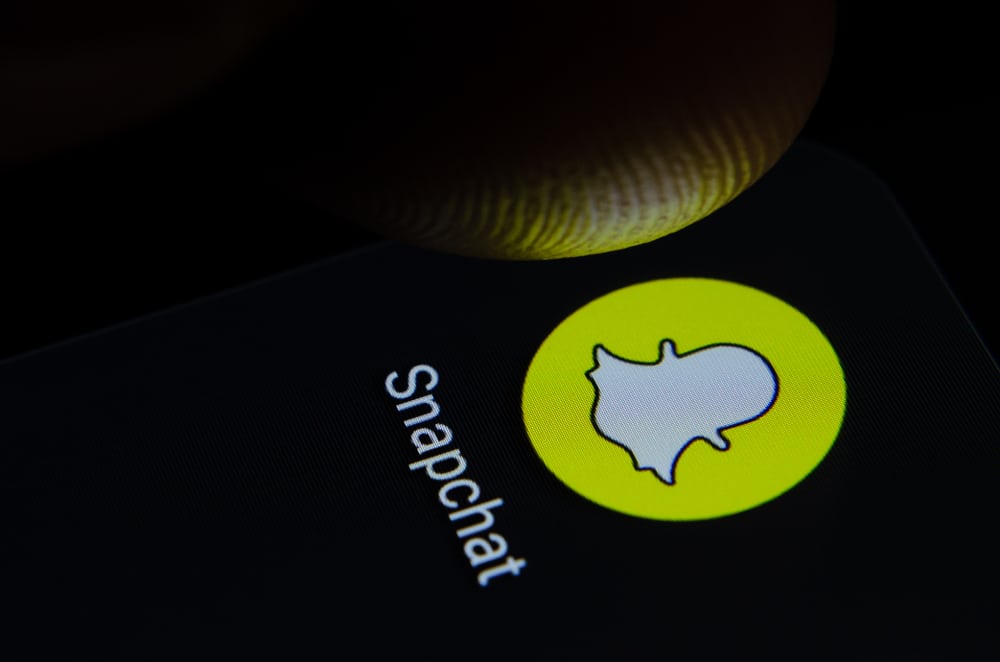 Did your Snapchat app ask for a username and password when you launched it? Maybe you got hit by the user or username not found alert. So, did you accidentally delete your account? Perhaps Snapchat deleted your account.
There is a high chance an account deletion occurred if you're having difficulty logging into your Snapchat account. You could have deleted it accidentally, or the Snapchat team did it.
Snapchat generally deletes accounts that go against its terms of service. You agreed to abide by Snapchat's TOS when you created your account. So any violation leads to account deletion. A user won't get any deletion warning from Snapchat after violating the company's TOS or community guidelines. Have you verified your phone number or Email on Snapchat? If not, that could be the reason why Snapchat deleted your account.
Snapchat is doing a massive clean-up. Your account may have been a part of that clean-up. Let's explore why Snapchat deleted your account.
Can Snapchat Delete an Account?
Yes, Snapchat can delete users' accounts. It does so under justified circumstances. 
Social media platforms like Snapchat often work tirelessly to attract more users. Thus, it beats logic when these platforms delete user accounts unjustifiably.
Why Did Snapchat Delete My Accounts?
Infringing Copyrights
Snapchat users should follow brand and Bitmoji guidelines publicized by Snap Inc. and its other affiliates. A violation of these guidelines or Snap Inc.'s intellectual property rights can cost you your Snapchat account.
You should also respect other users' intellectual property rights.
Owning More Than Two Accounts
Snapchat users can own only two accounts at a time. Therefore, Snapchat may have deleted your account because you kept switching between three or more Snapchat accounts using one device.
You can bypass the requirement if you have two or more devices. Besides, it's safer to have more than one account. It's also advisable if you want to separate business and personal activities. 
Uploading or Sending Malicious Content to Other Users
It's against Snap Inc's terms of service to upload or send other users any content or link containing malware, viruses, or a code that can bypass Snap's security. Therefore, Snapchat may have removed your account because you sent or uploaded spammy or malicious content.
Attempting To Modify Services or Features
Did you try to access any content filtering services you're not authorized to?
When you create a Snapchat account, you access different Snap features that can help make your Snap experience awesome. However, you cannot modify or use the tools in a way that will prevent other users from using them.    
Linking Your Account to Unauthorized Third-Party Software or Apps
Snapchat allows users to use third-party links or tools made available through Snap's services. However, using unauthorized third-party tools, links or material may result in a temporary lock or deletion.
Accessing Your Account Using Unauthorized Third-Party Software or Apps
Did you access your account using third-party software or an app? Snap frowns upon accessing your account via unauthorized apps or software. You'd get temporarily locked out of your account if it was the first time you did. If you've done it several times, it's possible that Snapchat permanently deleted your account.
Inactivity
Surprised? Snap deletes inactive accounts, but only if the accounts have been inactive for a long time. After you deactivate or delete your account, you have only 30 days to reactivate it. After the 30 days lapse, Snapchat will permanently delete your account. 
Your Account Seems Fake
Did you, by any chance, impersonate someone else? Impersonification is a violation of Snap's TOS that can result in account deletion. 
You Don't Have a Verified Phone Number or Email Linked to Your Account
Snapchat could have deleted your account if you operated it without a verified email or phone number. Snapchat requires its users to verify their account by linking it to a phone number or email. Unverified accounts seem suspicious.
So, Snapchat may have temporarily locked your account to give you a chance to verify either your email or phone number. 
Automated Engagement 
Snapchat prohibits bots or other automated tools on the platform. Therefore, Snapchat may have removed your account because you used bots to access Snapchat services or interact with other users.
Violating Community Guidelines
Snapchat has community guidelines that direct how users can post and interact with other users. A violation of any community guidelines puts your account at risk of deletion.
Snapchat can delete your account if you commit any of these offenses.
Harass or Bully Other Users
Did you attempt to contact anyone who had blocked you on Snapchat? Maybe you shared screenshots of your private chats with another user. Perhaps you shared snaps of other users without their consent. Snapchat views such actions as harassment or bullying.
Post Sexually Uncenconred Content
Users cannot share sexually suggestive or explicit content. You risk losing your account if your post any sexually exploitive or indicative content involving a child.
Incite Violence Through Your Post
There is a high chance Snapchat deleted your account if you promoted, incited, or glorified any form of violence. It's prohibited. 
Posted False Information
You cannot spread false or misleading information on Snapchat. You'll lose your account if you publish misleading information. 
Used Your Account to Promote Illegal Activities
Encouraging criminal behavior or participating in unlawful activities is against Snap's community guidelines. You may have lost your account if you facilitated or promoted the sale of illegal drugs, firearms, counterfeit goods, tobacco, or alcohol. Snapchat also disapproves of using the platform to gamble. 
Spread Hate
Snapchat users cannot demean or discriminate against other users. You may have lost your account because you interacted with or posted the content that applauds terrorism, extremist groups, or violence against certain people.
How to Restore a Your Snapchat Account
There is a high likelihood you may not retrieve your account. Since Snapchat deleted your account, contact Snap's customer support.  Request them to recover your account. You can also use the Snapchat Recovery apps to recover your account.
If 30 days have already lapsed, you'll have to create another account. Snapchat permanently deletes such an account.
Wrapping Up
Snapchat deletes rowdy or inactive accounts. Any violation of Snapchat TOS or community guidelines results in deletion. So be cautious while interacting with your friends on Snapchat. You may end up losing your data and your account.
FAQs
Can you retrieve a permanently deleted Snapchat account?
No, you can't. Once Snapchat permanently deletes a Snapchat account, it erases all the data linked to the account.