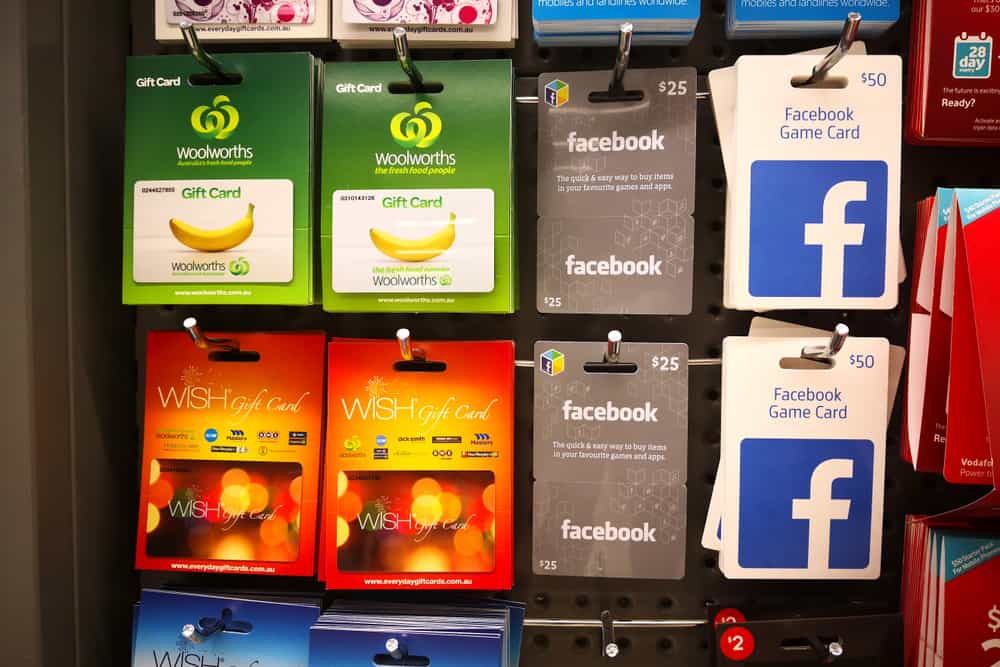 We all have been wondering what happened to Facebook Gift Cards. Facebook closed its Gift Shop back in August 2010, which was then turned into Facebook Gifts again shut down in 2014.
Facebook shifted its focus to mainly commerce initiatives and helping businesses grow. Now, Facebook offers digital gift cards that you can use for companies like restaurants and shops.
Let us head further to know all about Facebook Gift Cards and how you can buy and sell digital gift cards on Facebook.
Are Facebook Gift Cards Discontinued?
Yes, Facebook officially discontinued its Gift Cards back in August 2014. The main reason for the discontinuation was to help other businesses sell things rather than sell their own.
The main focus of Facebook eCommerce has shifted to selling ads and helping businesses sell online, from which Facebook has been earning pretty good revenue. With the discontinuation of Gifts and Gift Cards, Facebook has been assisting companies in selling more to their users.
Can You Still Send Gifts on Facebook?
Yes, you can still send gifts to your Facebook Friends using Gifts. You can send e-cards to your friends on their birthday or other special occasions.
Follow the steps to send gifts to your beloved friend or a family member:
Go to your friend's timeline.
Click on the gear icon in the lower-right corner of the cover photo.
Click on the "Give Gift" button.
Then, you will be redirected to the Facebook Gifts Page.
Select the category from the top of the page.
Then, select the gift by clicking on the "Choose This Gift" button.
Finally, choose your e-card and write a note to publish it on their wall or send it privately.
How To Buy a Digital Gift Card for Businesses
You can also buy a digital gift card on Facebook for businesses, not just friends. Digital Gift cards can be used to purchase anything from the business later. With digital cards, you don't have to worry about losing the card or getting stolen.
You might be wondering, how do I send a digital gift card? Don't worry. Let me guide you right through it:
Open the PayPal US page.
On the left, you will find a "Shop" tab. Click on it.
Now, select the desired digital gift card with the amount.
Click "Checkout" and enter your payment details to place the order.
Also, make sure you can refund your digital gift card up to 30 mins after placing the order; after 30 mins, you won't be able to refund your gift card.
After purchasing the gift card, you can claim the gift card within 24 hours with a confirmation email. The confirmation email will be sent to the provided email, but if you can't find it, please check the email's spam folder. If you can't still find it, check it on the order confirmation page in the order history or contact PayPal customer service.
How To Sell a Gift Card on Facebook
You can't sell gift cards on Facebook by yourself. They have restricted individuals and third-party companies from selling gift cards on Facebook. You can even report any listing of a gift card by individuals or other third-party sellers.
You can only sell digital gift cards on Facebook by setting up an account with one of the approved partners. Most partners will let you sell or resell their gift cards with a percentage of commission depending on the partner.
Here is a helpful guide to starting selling gift cards on Facebook:
Select a partner you want to sell the digital cards through.
Now, create an account on the partner site and set up a gift card scheme.
Then, activate the gift card link and share it on your Facebook or Instagram as a sticker in a post, live stream, or even story.
When someone clicks on the link, they will be redirected to the partner website.
After each sale, part of the sale will be deposited into your bank account. You can also keep track of sales through the website or their app.
Can I Send an Amazon Gift Card Through Facebook?
Yes, you heard it right. You can now also send Amazon gift cards through Facebook. Through Facebook Connect, Amazon can access your friends' names and birthdays. Then, you can post an Amazon gift card on your friend's timeline or send them privately.
For people wondering about privacy, Amazon will keep the user data and purchase history private.
Conclusion
Facebook Gift Cards have been a helpful way to gift your friends digital cards that they can use for businesses. Initially, Facebook Gifts were available to send gifts and cards that you could give to different people.
Now, Facebook Digital Cards help businesses grow. Not just that, as an individual, you can also sell gift cards through partner companies to earn extra income.
We hope that your curiosity about Facebook cards has been fulfilled. If you have any other questions, do let us know in the comment section below.