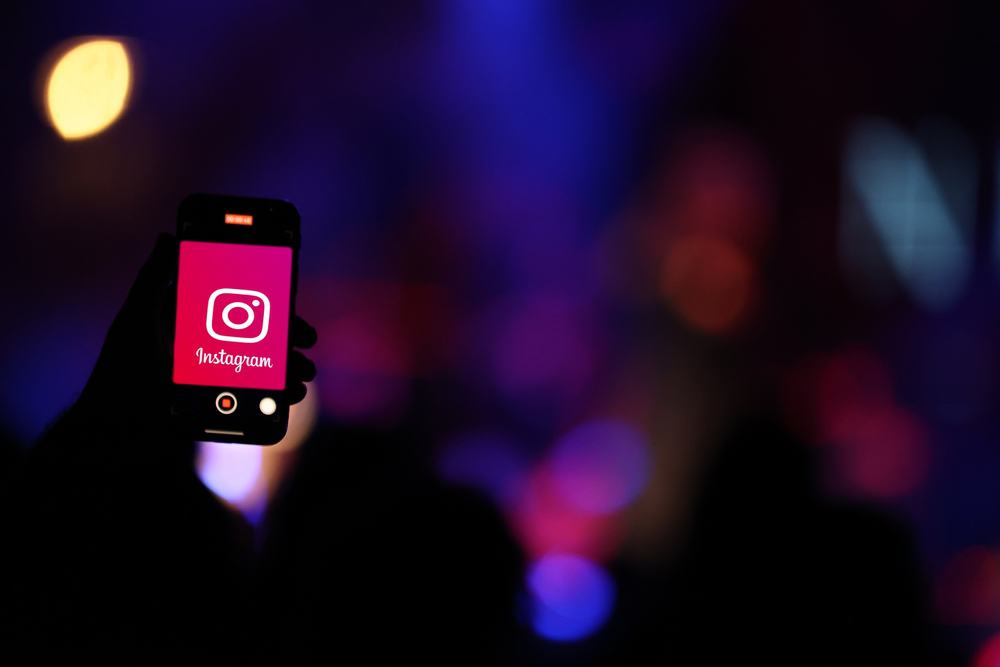 Instagram is an excellent place to share your videos and photos.
The platform is known for maintaining the quality of videos uploaded by users.
However, sometimes the quality of the uploaded Instagram video can be bad too.
So, if you've ever wondered why your Instagram videos look blurry, you're not alone.
Several factors can contribute to this, including the quality of your camera, the lighting, and the compression settings. While having blurry videos on Instagram can be frustrating, you can try a few different things to solve the issue.
In this blog post, we'll go over some of the most common causes of blurry videos on Instagram and what you can do to avoid them. So, stay tuned as we kick things off!
Reasons for Blurry Videos on Instagram
Instagram videos might appear blurry for several reasons. The most common cause is that your phone's camera is set to the wrong resolution.
Another possible reason is that you're recording video in a dimly lit environment.
Perhaps you're trying to upload a too-long or too-big video. Sometimes, even if your video looks fine on your phone, it can appear blurry when you upload it to Instagram.
Luckily, there are a few easy solutions to this problem, and we'll delve into them in the next section below.
How To Fix Blurry Videos on Instagram
Below, we'll walk you through some easy ways to fix blurry videos on Instagram.
Method #1: Check Your Network Connection
If your video is blurry, it could signal a poor network connection.
Ensure you're connected to a strong Wi-Fi signal or have a good data connection before uploading or viewing videos on Instagram.
If you're still having trouble, try restarting your router or modem.
Method #2: Adjust Instagram Settings
If your videos are still looking blurry, there's an Instagram setting that you can adjust.
Instagram has a feature called Data Saver. Instagram will lower the video quality to help you save data when enabled.
First, determine whether or not the data saver is enabled.
Here's how to go about it:
Open the Instagram app on your mobile device.
Tap on the profile icon in the bottom right corner.
Tap on the hamburger menu icon in the top right corner.
Select "Settings and privacy."
Select the "Data usage and media quality" option.

Turn off the "Use less mobile data" option and enable the "Upload at highest quality" option on your iOS device.
Turn off the "Data Saver" option and enable the "Upload at highest quality" option on your Android device.
Method #3: Try Using Instagram's Camera
If you're having trouble with blurry videos on Instagram, you can try using the app's built-in camera. This is especially true if you're having trouble with videos uploaded from other sources, like your phone's camera roll.
To use Instagram's camera, open the app and click the plus icon. Then, select the camera option and record a video. Once you're done, you can edit your video and share it as usual.
Method #4: Update the Instagram App
If you're experiencing blurry videos on Instagram, another thing you should do is update the app.
New versions of Instagram are released regularly with bug fixes and performance improvements.
Updating to the latest version of Instagram may fix issues you're having with blurry videos.
Method #5: Resize the Video, So It Meets Instagram Requirements
If your video is too large or too small, it might appear blurry when you upload it to Instagram. To fix this, resize the video to meet the requirements on Instagram.
Otherwise, your video will be compressed and cropped. Here are the basic Instagram video upload requirements you should know about:
The maximum file size for videos that are 10 minutes or less is 650MB.
The aspect ratio of the Instagram video should be between 1.91:1 and 9:16. 
The recommended Instagram video format is MP4.
Videos should have a minimum frame rate of 30 FPS (frames per second) and a minimum resolution of 720 pixels.
Method #6: Upload High-Quality Videos to Instagram
Another thing you can do is to make sure you're using a high-quality video. The higher the video quality, the less likely it is to appear blurry on Instagram.
Second, try adjusting the encoding settings for your video. You can do this in most video editing software.
Change the encoding settings to "High Quality" or "Maximum Quality." This will make sure that your video is encoded at a high enough quality to avoid appearing blurry on Instagram. 
Finally, make sure you're uploading your video in a MP4 format. Instagram supports MP4 video, so if your video is in this format, it will look much better on the platform.
Instagram videos are known to be clear. However, in cases where your videos are blurry, it could result from several reasons. It could be due to network, app updates, or phone camera issues.
Conclusion
Having blurry videos on Instagram occurs due to several reasons.
It could be internet connection issues, upload issues, Instagram app updates, or setting issues.
Fortunately, you can fix blurry videos on Instagram in a few different ways.
By following the tips in this guide, you should be able to get your videos to look crisp and clear in no time.
However, if you're still having trouble, contact Instagram's support team for further assistance.
FAQs
Why does Instagram deteriorate video quality?
Uploading videos through posts, stories, or reels result in them being compressed to reduce bandwidth consumption and file size. Sometimes, the files are overly compressed, making the media appear pixelated or lose detail.
Why are my Instagram videos not uploading?
Maybe you have a bad network connection. A bad internet connection is one of the most common causes of video upload failure. Check the status of your Wi-Fi connection or data plan. If they are turned on, and the problem persists, turn them off and then turn them back on.
What are the video upload requirements for Instagram videos?
The rules are relatively simple. Aspect ratios for the videos you upload might be anything from 1.91:1 and 9:16. A minimum frame rate of 30 FPS and a minimum resolution of 720 pixels are required for videos. Videos under 10 minutes should have a maximum file size of 650MB.