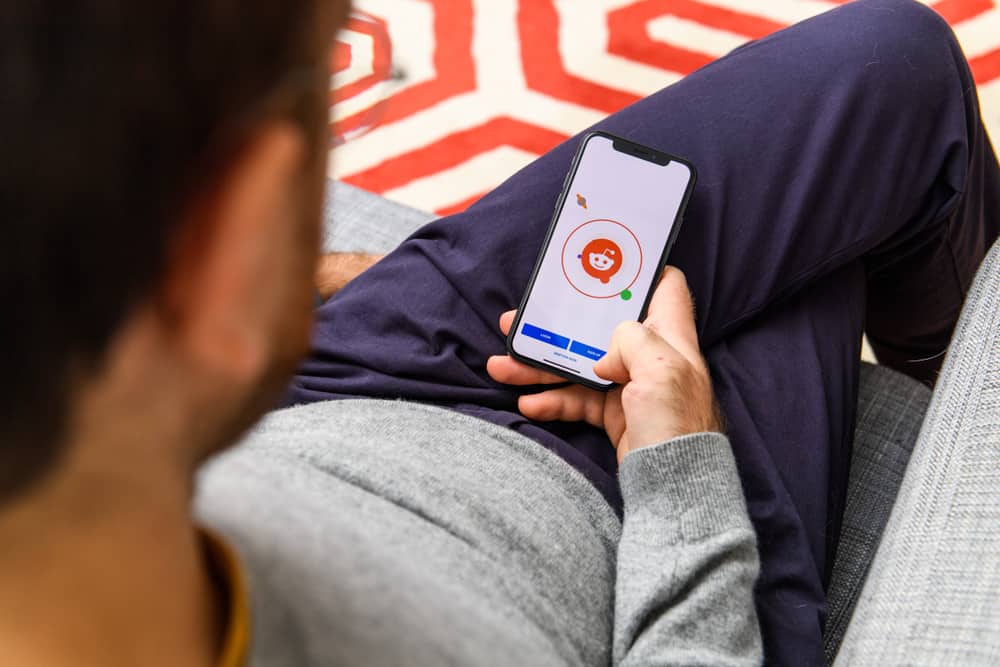 Reddit's tagline is "to dive into anything." It is a social news website where you can dive into Reddit's collection of forum groups or Subreddits with topics covering almost anything under the sun. Contents can come in different forms, such as text posts, funny GIFs, spliced parts of a video, link posts, etc. Usually, content on Reddit is voted upon as an "upvote" or a "downvote." Content with many upvotes gets to be on the site's front page.
When you block someone, that someone can't have access to your profile and content, you won't be able to access that someone's account, and that someone can't reach you directly. However, you may still interact with blocked people when you're both in the same group or if they're a moderator of a Subreddit.
Luckily for us Redditors, there is a blocking option to cut off someone for any reason that will cause us or someone to feel unsafe. In this article, we discuss how blocking someone on Reddit works.
How Does Blocking Work?
Blocking can be used to stop seeing the content someone shares. According to the Reddit website, here are a few things that will happen:
Blocked Accounts Can't Access Your Profile and Content
Your profile and content will not be accessible to the person you blocked. Your comments and posts would appear as [deleted] or [unavailable].
Blocked Accounts Are Inaccessible
Similarly, once blocking someone, you won't see any of their posts, and it will not show up in your feed, including the Subreddits you both visit. In some cases, you may be seeing their comments collapsed. If they had a rule violation, it wouldn't be uncollapsed.
Blocked Accounts Can Not Reach You Directly
You won't be able to reply, vote, and award each other's posts in the Subreddits. Likewise, you won't be able to message each other directly. However, this is different in group chats.
Being in a Group Chat With Someone You Blocked
Blocking someone will not mean they would be removed from the group chats that you are both members of when you blocked them. With that, you may still see and interact with them there. For your peace of mind, you can choose to leave the group. For groups that you join in the future, Reddit has a function that will notify and serve as a heads up if you are to join a group chat with someone you blocked.
Blocking a Moderator
Blocking a moderator is different from blocking a Redditor. Moderators may still see, reply to and take action to your comments or posts in the Subreddits they moderate.
Steps in Blocking Someone on Reddit
To block someone from their profile:
On an iOS/Android App, at the top right corner of their profile, tap "…" and then tap "Block user."
On reddit.com, at their profile, click "More Options" found under their avatar and click "Block User."
To block someone from your user settings:
On an iOS/Android App, go to settings, tap your username, and tap "Managed Blocked Accounts" under Blocking and Permissions. Search for the Redditor's username you want to block, then tap "Block."
On reddit.com, visit "Safety and Privacy" under "User Settings."  Under "People You've Blocked," you can type in the name of the Redditor you wish to block and click "ADD."
When and How To Report?
Blocking would just cut off access to someone. Still, if the person you are blocking had also violated the site's content policy and had caused one of the following: harassment, bullying, threats or promotion of violence, facilitation of illegal transaction, you may submit a report.
Reporting a Comment or Post
On an iOS or Android app, you can report by tapping the "…" menu and selecting "Report."
On the web, you can report a post or comment by clicking the "Report" button underneath it.
Reporting a Chat Message
On an iOS or Android app, if it is still a message request, tap the message and click "More Options," then select "Report." On the other hand, if you've already accepted the chat request, tap and hold the message, then choose "Report message."
On the web, click the chat request or message, then click the flag icon.
Reporting a Private Message
On an iOS or Android app, similarly to above, you can report a private message simply by tapping the "…" menu and then selecting "Report."
On the web, you can report a private message by clicking the "Report" button underneath it.
Final Words
Even though Reddit is a great place to access content for topics we are passionate about, we must consider that anyone can post about anything. In some cases, it may be harmful, hurtful, and even harassing.
This site was meant to be uniting, enjoyable, entertaining, and even educational. If someone or something has caused you to feel uncomfortable and disturbed, remember that you can always block and report them.
Blocking someone on Reddit would prevent your interaction with them across the platform: on posts, comments, and direct messages. But if they had already violated the content policy, you may wish to submit a report. Use this knowledge to help your Subreddit communities and look out for fellow Redditors to make the site a more enjoyable and safer space for all.