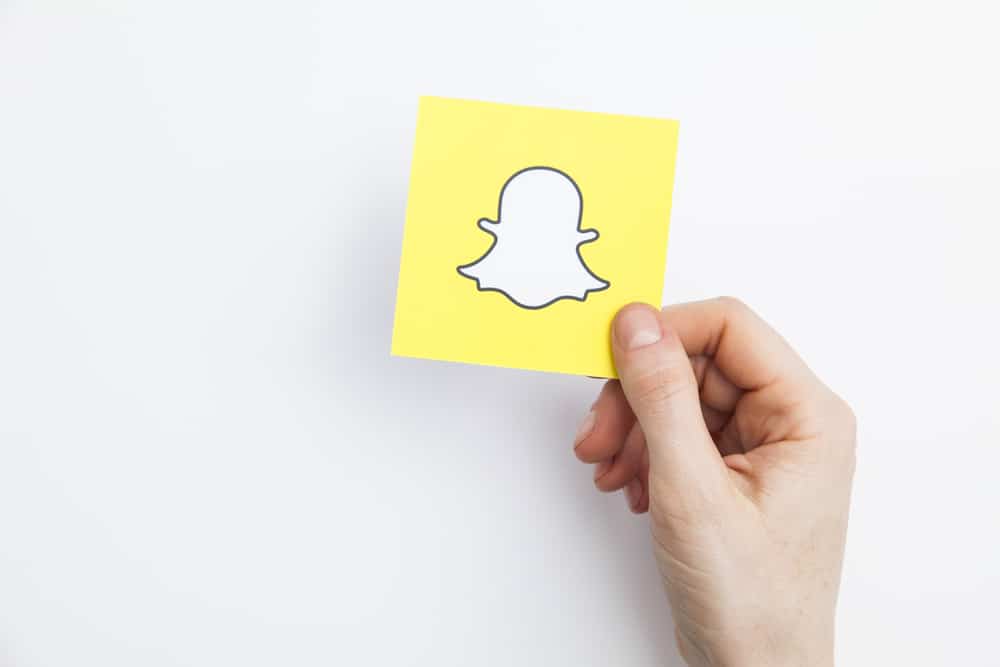 If there exists a social networking platform that is creating its name at a fast pace, it's Snapchat. This app has been around for over ten years, and in that time, it managed to amass over 100 million active users.
A big part of why Snapchat is so popular is that it's a lot of fun and highly addictive as you try to verify your account.
A star on Snapchat is someone who the app has verified. This means they have a blue tick next to their name, which guarantees that the account is authentic. Stars often have large audiences for their snaps and can be very influential.
If you want to become a star on Snapchat, there are a few things that you can do. We will discuss some of the most impeccable tips for becoming famous on Snapchat!
What Does It Mean To Be a Star on Snapchat?
Snapchat is one of the most popular social media platforms today, and a big part of its appeal is the variety of available content. From celebrities to everyday users, there is something for everyone on Snapchat. And one of the best ways to discover new and exciting content is through Snap Stars.
According to Snapchat: "Snap Stars are public figures or creators who bring some of the best and most entertaining content to Snapchat. Through their unique perspectives, Snap Stars give their audiences unprecedented access to diverse and global interests, including the arts, beauty, news, gaming, music, and more."
Whether you're looking for someone to follow for their hilarious commentary or some insider tips on your favorite topic, there's sure to be a Snap Star perfect for you.
How Can You Become a Snap Star?
If you want to become a star on Snapchat, there are a few things that you can do. 
Get Verified
To get verified, you'll need to have a large audience for your snaps and be influential within the Snapchat community. You can also try reaching out to Snapchat directly and requesting verification by following the below steps.
On your phone, launch Snapchat and log in.
In the top left corner of the screen, select the profile icon (Bitmoji).
Following that, click the settings icon in the top right corner of the screen.
You can find "I Need Help" by scrolling down to "Support."
Tap on "Contact Us."
Select "I need help with a Snapchat feature."
Select "Settings."
Fill in the form. In the description box, write that you want to get verified as a star. You'll also have to provide further details. Describe how others are attempting to impersonate you in this section and how earning a verified star will safeguard your account and bring you the views and attention it deserves.
Tap "Send" at the bottom of the page.
It can take a few days before Snapchat contacts you. When they do, perhaps they will notify you through email and let you know that your account has been verified or some other steps should be taken.
The account you are using must have some views to get verified.
Create Capturing Content
Another great way to become popular on Snapchat is to create exciting and engaging content. You're more likely to gain a following if you can consistently produce entertaining or informative snaps.
It would be best if you also tried to be active within the Snapchat community by commenting on other users' snaps or joining group chats.
Be Unique
Finally, ensure to be yourself. Don't try to imitate other users or copy their content; instead, focus on creating original snaps that appeal to your unique audience.
If you can do all these things, you're well to becoming a star on Snapchat.
To Sum Up
Now that you know what a star is on Snapchat, we hope this blog post has inspired you to start working on your own Snapchat goals. Being a star also comes with a certain level of prestige and status within the Snapchat community.  
You can become a Snapchat star by creating engaging content, being active within the app, and building a large following. If you long to become more popular on Snapchat, following these tips can help you achieve your goal. And who knows, you might even end up becoming a star yourself!
FAQs
What are the benefits of being a star on Snapchat?
Being a star on Snapchat comes with several benefits. First and foremost, it increases your visibility and reaches within the app. This can lead to more opportunities for sponsorships and other partnerships. Additionally, stars often have access to exclusive features and content within Snapchat. Finally, being a star also comes with prestige and status within the Snapchat community.