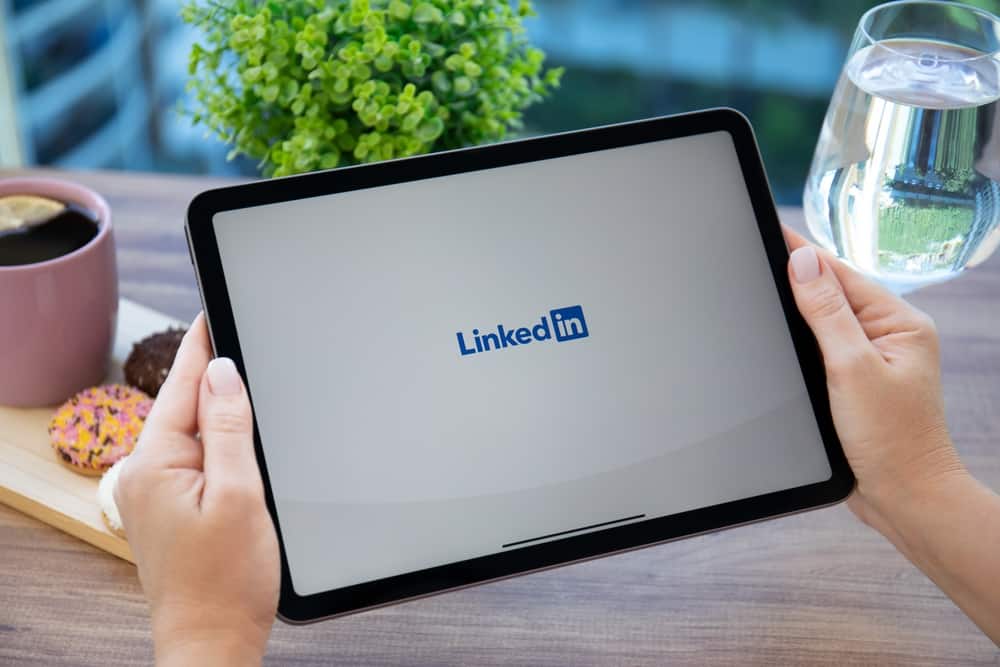 LinkedIn is more visual with each passing moment despite being a professional platform. Initially, LinkedIn users could only post a single photo at a time. But that has changed. 
So, how can you post multiple photos on LinkedIn?
One can share more than one picture on LinkedIn with a single "Post" button click. LinkedIn has a feature that lets you share several photos in one post. Click the photo icon and select up to nine pics to add to your LinkedIn post. The multi-image post feature allows you to display your post with multiple images instead of cramming it with text. 
Turn your LinkedIn into a visual-based platform by taking advantage of the multi-image posting feature. If you wish to know how to post multi-image posts on LinkedIn, read the article.
Adding Multiple Images on LinkedIn
As of 2017, LinkedIn users have a feature that allows them to attach multiple photos to a single post. It allows users to communicate using pictures instead of text.
Users can add a maximum of nine images to a single post. Moreover, images create more engagement than text-based posts. It lets you display different perspectives of a product or person within a single post. 
If you're convinced, make your LinkedIn visually appealing through these steps.  
On the Mobile App
Follow these steps to post multiple photos on the LinkedIn mobile app:
Open the LinkedIn app on your mobile device.
Tap the "Post" button at the bottom.
Select the "Add a photo" option. 
Select the images. You can choose up to nine images.
Tap "Add" in the top right corner.
Tap the arrow button in the bottom right corner.
Draft a caption that matches the photos. You can also add a hashtag, tag people, or edit them.  
Tap the "Post" button in the top right corner.
You have the option to tag other people or companies. To tag others in the photo, tap on the image and tap anywhere you wish to add a tag. Finally, search for the one you want to tag and tag them.
You also have the option to select who can view your post. Tap the "Anyone" button under your username and choose an audience. 
On the Desktop Version
To post multiple photos on the LinkedIn desktop version, follow these steps:
Open the browser and navigate to LinkedIn. 
Click the "Photo" button. The button is under the "Start a post" button. 
Choose up to nine images. 
Click on "Open."
You can tag others and add alt text on the "Edit your photo" page. 
Click on "Done" at the bottom.
Add a caption. 
Click on "Post" at the bottom.
The first two photos are large and more visible to other LinkedIn users than the rest. Therefore, arrange your photos by starting with your most loved or preferred image. Also, viewers won't view all the images unless they click on the post if you've shared more than five images. So, the first two images should grab the viewers' attention. 
Image Formats for an Ideal LinkedIn Post 
Visual appeal is key to creating a great LinkedIn post. Therefore, you ought to know the formats and sizes LinkedIn recommends before uploading skewed photos to your LinkedIn.  
You can post landscape, portrait, or square photos on your LinkedIn feed. You can upload 1080 by 1080 square photos, 1920 by 1080 for a portrait, or 1080 by 566 landscaped photos for a single image.
But LinkedIn recommends 1200 by 627 pixels or 1920 by 1080 pixels. 
The sizing will change for multi-image posts. Stick to 1080 by 1080 pixels, 1920 by 1080 pixels, or 1200 by 627 pixels to enrich your LinkedIn with a visually-based story.
You can use a mix of layouts. Do not exceed 10 megabytes per post. 
Ensure your images are PNG or JPG images. JPG files are easy to upload on LinkedIn. However, PNG gives the best image display on LinkedIn.
PNG files offer the best quality resolution and maintain their pixels as you upload them on LinkedIn. 
A Wrap
LinkedIn is joining the likes of Instagram and making the professional scene more visual than ever. You can add GIFs to your post, drag and drop images to your LinkedIn articles, or add single or multiple photos on the same post.
You can now upload loads of multi-image posts on your LinkedIn. You can also share videos, infographics, or graphs on LinkedIn.
Use the steps discussed above and make them visually appealing by looking at the tips I have mentioned in the article. All in all, enjoy creating visual connections on LinkedIn. 
FAQs
Can one rearrange photos in a LinkedIn multi-image post after posting it?
Sadly, one cannot reorder the images after hitting the "Post" button. The only thing you can edit after posting your post is the text. When you post a multi-image post on LinkedIn, LinkedIn will display them according to their date of modification. That's from the newest date to the oldest. So, the first image will be the most recent photo. 
You'll have to delete it, remodify the images according to how you want them to appear, and upload your pics to LinkedIn. 
Can I share multiple videos on a single LinkedIn post?
No, you can't. You can only share one video per post on LinkedIn. We hope to see a multi-video feature soon on LinkedIn.