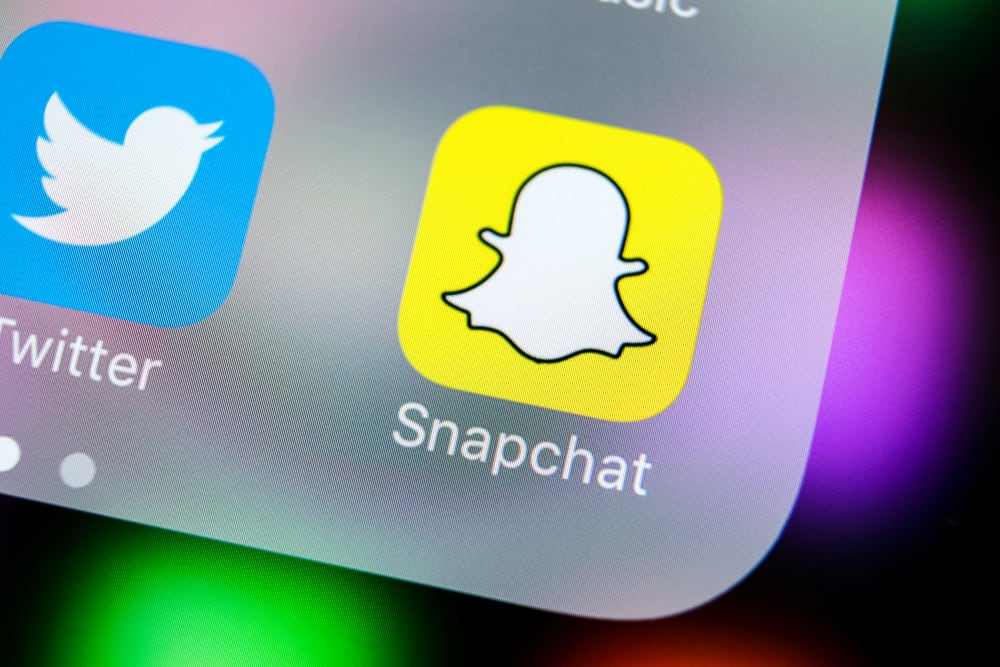 Snapchat is one of the most popular Social Media platforms targeting all users, especially youngsters. Snapchat Verified Accounts are called "Official Stories." You'll instantly know that they are Verified Accounts if they have a unique emoji next to their names. But what are the benefits of getting your account verified, the process of getting verified, and how is Snapchat verification differs from the other Social Platforms?
Verification processes in Snapchat are not as easy, unlike in other social platforms. There are no official forms that you can fill up your details for your account to get verified. The main reason the verification has been slower is that the Snapchat team decides who to verify first on a case-to-case basis. But there are some ways for you to speed up the process of your account verification. You need to grow your followers' list, as you need at least 50k views for your story to get into Offical Snapchat Stories.
Business owners and content creators with verified profiles can more easily attract more followers, get more content engagements, and increase interaction as their posts appear first on followers' timelines. Snapchat has evolved from friends exchanging their photos to business owners and content creators sharing their businesses and brands.
This article gives you tips to get your Snapchat account verified. It discusses how to grow a following and build a brand on Snapchat.
Tips for Getting Your Snapchat Account Verified
Tip #1: Build Up Your Content and Brand
The best way to speed things up is to build your company's presence or brand on social platforms. Engage with your audience by sharing and spreading your posts or what they call stories. You can share your story link with your family, friends, or through other social platforms. 
Here are the tips for building up your company or brand's profile:
Establish your brand. Know your main niche and objectives.
Determined your target audience and engage with them.
Promote your stories to your other social platforms.
Collaboration with other social media influencers.
50,000 Views is the minimum quota per Story for your account to get into Official Snapchat Stories. 
Suppose you're starting up your account on Snapchat, and you're not a social media guru. In that case, You may opt to hire a social media manager to help you with an in-depth analysis in optimizing your Snapchat account.
Tip #2: Collaborate With Social Media Influencers and Celebrities
Collaborating with social influencers is one of the best ways to increase engagement and followers. Celebrities and well-known social influencers are taking over and have steady and active followers on their social accounts.
Collaborate with the influencers or celebrities related to your business or brand's niche. Hence, the right target audiences and potential followers align with your Snapchat account. But please take note that collaboration is not free. 
These are the potential methods for collaboration:
Free/gifted item/s which they will post through their Snapchat while tagging your Snapchat account. 
Pay them with their professional fee for Snapchat's takeover.
Letting them have a commission with every item you sold after promoting it on their Snapchat account.
What Does Snapchat Takeover Mean?
Snapchat Takeover means letting collaborators/influencers/celebrities take over your Snapchat Account for a limited time. Take a look at this example from Sephora when Hannah Bronfman (Clinique Ambassador, Beauty and Fitness Influencer) took over Sephora Snaps in August 2015. 
Tip #3: Promote Snapchat Account Through Other Social Media Platforms
Gaining followers can also be done by promoting your Snapchat account through your Social Media Platforms. Most followers want to see a different perspective of yours which you can take advantage of by directing them toward your Snapchat account. Guide them on how they can connect with you via Snapchat. 
These are the several methods you can do for them to be redirected towards your Snapchat account.
Put your Snapchat link on your social media bio.
Post your Snapchat link on your website.
Include your Snapchat link accounts or your Snapchat ID via your blog posts.
Post your Snapchat ID through your Stories and posts (e.g., Instagram — reels, stories, and posts. Facebook — stories and posts, TikTok, YouTube Shorts).
Tip #4: Engage With Your Followers Within Your Content
One thing that separates Snapchat from other Social Media Platforms (such as Instagram, TikTok, YouTube, Facebook, etc.) is that Snapchat is more like a personal approach to the audience. So make sure to create unique story content and engage with your followers to make them feel that you're with them. But do not overpost, as it will not be effective in engaging and gaining followers for your branded content.
Make sure that your content has the following:
Personalize. The audience would love to see personalized snaps as they can see how you made an effort to create them.
Make sure to entertain them with your content. Loosen up a bit from being serious, making the audiences have a smile painted on their faces.
Inspire. You can post the before and after contents. People love to see the developments on how you or your business started from scratch.
Educate your followers. Aside from inspiring them on how you got started, you may also tell them tips on how you managed to persevere all the challenges up to your success. (whether you're a business owner or a content creator).
Conclusion.
Snapchat is a great Social Media Platform that you can use to promote your brands and businesses. You just need to know how to utilize your account for you to be able to drive sales and traffic toward your business or brands.
Whether you're creating a new Snapchat account or you've had an account for a long time, I've created an outline for you to get your Snapchat content started. Congratulations in advance because you're now on your way to getting your Snapchat account verified.