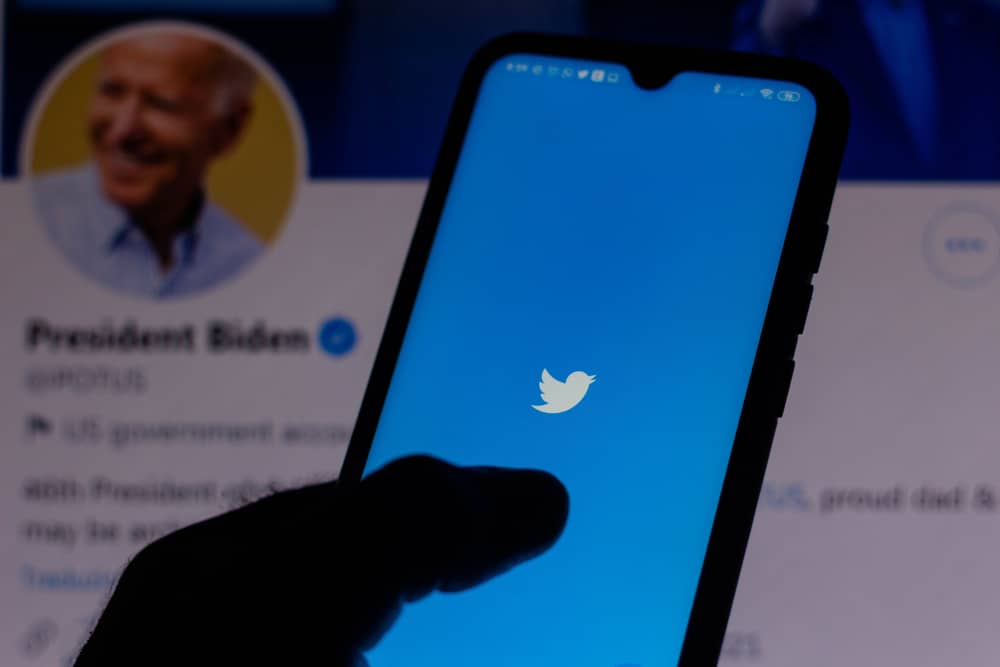 When using Twitter, your profile picture is one way of introducing and expressing yourself.
Sometimes, you may see a profile picture animated into a GIF.
If you are looking for a way to animate your Twitter profile, stick around to find out if you are among the lucky ones who can have an avatar or GIF as your Twitter profile.
How can you add a GIF as a Twitter profile? This depends on when you created your Twitter account. If your Twitter account was created before 2013, you could use a GIF as a profile picture. Any account made after 2013 can't use a GIF. Twitter no longer supports it. Furthermore, you should have added a GIF before 2013 for it to work.
We will cover how you can add your profile picture and use a GIF if you are among the lucky ones. Moreover, this guide will cover setting a normal image if the GIF doesn't work for your case and the frequently asked questions. Let's dive in!
How To Set a GIF as a Twitter Profile Picture
To set a GIF on Twitter is the same as setting a normal picture. However, there are a few things that must first be in check.
The GIF shouldn't exceed 700kb, and the GIF picture shouldn't exceed 80 by 80 pixels to avoid losing the animation when you upload it.
If you have your GIF in check, proceed to the steps below. However, if you don't have a ready GIF, first edit your image using a GIF editor, and there are different tools you can use online.
Once edited and saved to your phone, proceed with the steps below:
Open the Twitter app on your phone.
Navigate to your Twitter profile.
Tap the "Edit profile" option.
Tap on the profile photo.
Navigate to where your GIF is stored and click on it to upload.
Your profile photo will now have the animated GIF as the profile.
However, this will only work if you use a Twitter account created before 2013. Currently, Twitter prohibits using GIFs, and there is no direct way to add a GIF to the new Twitter accounts from 2013.
Animating Your Twitter Profile Avatar
If the method above doesn't work, you can try animating the profile picture into an avatar. Using a few tricks, the steps below will probably work even for new Twitter accounts.
Let's see how to go about it:
Create an animated GIF picture or have one from your collection.
Crop the GIF and ensure the dimensions are square. You can choose measurements like 230px by 230px.
Next, resize it into a Twitter size, certain sizes will work properly, and you can use 192px, 384px, 48px, or 96px. Ensure to use these sizes to make it work. Also, there are various online editors that you can use for resizing.
Download the edited GIF and store it where you can easily access it on your phone.
Open the Twitter app and click the "Edit profile" picture option.
On the edit option, choose "Upload," then select the saved GIF.
Hopefully, the avatar picture will work as your GIF.
Conclusion
Everyone has their preference for their Twitter profile, and in most cases, people use their favorite images as their profile.
This guide has covered how to set a GIF or avatar for your Twitter profile, and if you have an account created before 2013, this method will probably work for you.
Nevertheless, if the GIF method fails, you can still use your normal pictures as a Twitter profile.
Frequently Asked Questions
Can I use a GIF as my Twitter profile photo?
Twitter doesn't support using GIFs for a Twitter profile. However, accounts created before 2013 can have a GIF as a profile. Twitter restricted the use of GIFs in 2013. There is a way to use avatars as GIFs using the steps covered in this guide. The method is not guaranteed to work, but it can work.
How can I set a normal picture as my Twitter profile photo?
To set your Twitter profile, open the app and click the "edit profile." Next, click the "Upload" button and select the picture you want to use. Once it loads, you will have an image as your profile.
Can I use any image or GIF as my Twitter profile picture?
Not all images are supported. Twitter only allows JPEG, GIF, and PNG files. Moreover, the photos have to be less than 2 MBs and square.