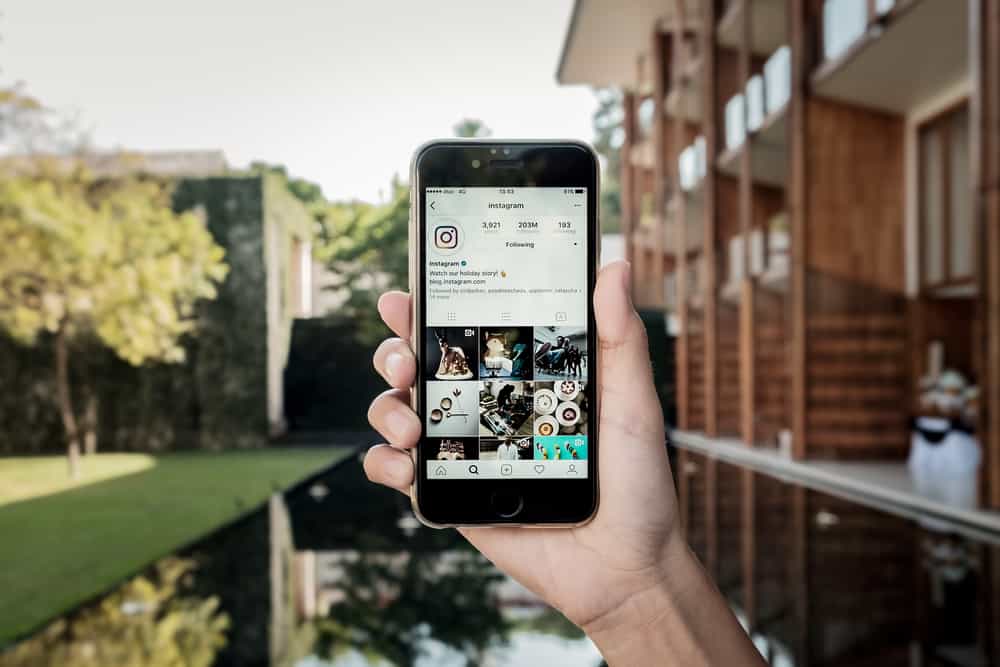 If you feel like the stats on your Instagram profile mean something important, we reaffirm your feelings. Your followers and following, as separated by Instagram, carry different meanings. So, let's answer our main question: what does the Instagram following mean? 
Following on Instagram represents the users you are interested in watching. They are the accounts you can visit freely. Their posts will appear in your feed, and their stories will make it to the top row in your feed.
However, do you know the difference between followers and following? Which accounts should you follow? And when keeping a balance between followers and following is important? Keep reading to find out!
What Does Following Mean?
Following on Instagram signifies the users you follow. These people's posts will pop in your feed; you can watch their stories or scroll through their profiles. And if you are lucky enough to get a follow back, you will also get to send a direct message to them.
Similarly, other people's following list shows the people they are following. It tells about their friend's circle and interests.
Plus, if you are a social media detective, you will get to track relationships and detect silent breakups by keeping an eye on others' following lists.
How Instagram Following Works
You can follow anyone on Instagram. If it's a public profile, you will start seeing their posts in your feed. But if it's a private profile, you will have to wait until your follow request is accepted. In sum, all profiles are public on Instagram, and you always get a chance to send them a follow request at least.
A similar following rule is followed by other platforms like YouTube or Twitter. However, Facebook is a bit different. On Facebook, you can follow only commercial pages but not private profiles.
How Following Is Different From Followers?
Both following and followers are pretty different. Following lets you enter someone else's life, while followers are the ones who explore your life and activities.
Your followers can see your posts in their feed, visit your profile, send you a direct message, like your posts, and see your stories. Also, if you run a private account, your followers will be the exclusive users granted access to all these details.
The key differences between followers and followings are:
The following option on your account will tell about all the people you are interested in. On the contrary, the follower's option shows how many people want to see you.
Generally, users tend to keep their following list shorter than the follower's list. One possible reason is to showcase their popularity among peers.
Seeing other people's followers and following gives a rough idea about their personality. The following represent others' interests while the followers cement their credibility (the more, the better).
If you are a brand or an influencer, it is critical to maintain a positive balance between your following and followers. More followers are a blessing as they make your account reputable. At the same time, more following can be a big problem as they give a spammy look to your profile. So, always struggle to maintain the delicate balance to prove to people that you are worth viewing.
Which Accounts To Follow on Instagram?
For Personal Accounts
Follow Your Interests
This is what social media is all about; it makes you find and explore your interests. Follow the people you want to be around. Search for artists, photographers, brands, or any other accounts you would like to see frequently. In sum, choose what pleases your eyes.
Follow Those Who Inspire You
Almost all successful people are on Instagram. This diversity allows you to follow the accounts that can set good examples for you. They can be the brands from your industry, philanthropists, scientists, or whatsoever. The goal is to reach them out and discover how they work.
For Business Accounts
Follow Your Potential Customers
Running a business account limits your choices as your primary objective is to achieve credibility. So, you can't follow anyone you like. Keep your options limited and give your following a rewarding touch.
The key is to select only a handful of customers devoted to your business and treat them with your attention.
Keep the Influencers on Board
The influencers have a say on Instagram. They also have a wider audience and a good reputation. Search for the influencers from your field and reach them out. Follow them, send a PR package, and some riches.
You are good to welcome a crowd of curious customers.
Engaging with everyone on social media is not safe. There can be spam accounts and fraud businesses looking to exploit you. So, it's better to do your research before following someone or letting someone follow you. 
Takeaway!
This post covers everything related to the Instagram following. We hope you have all the answers on how the following works and precisely what it means.