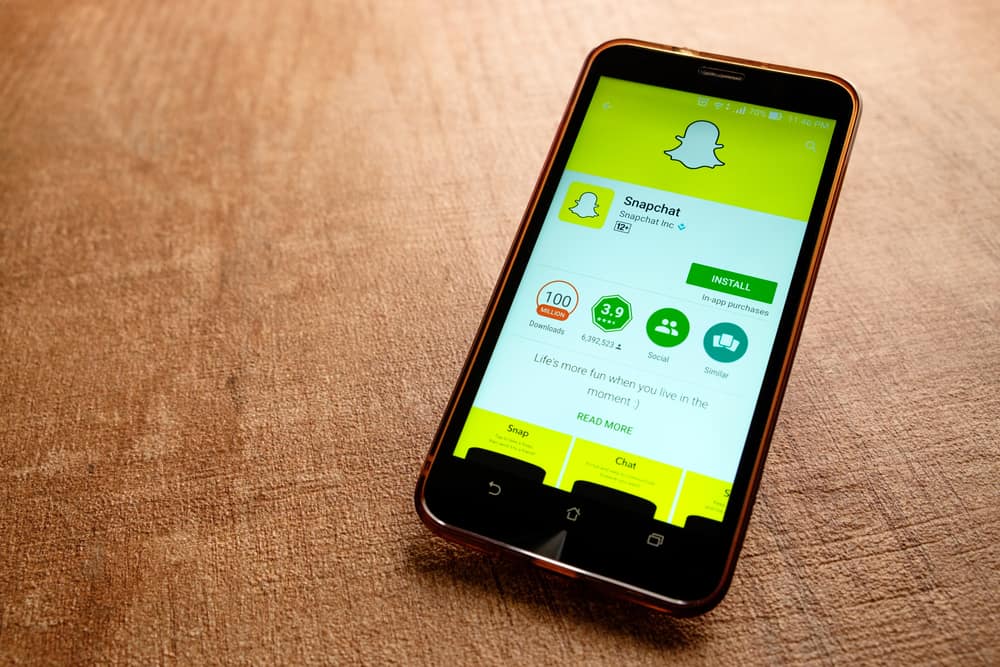 Do you have an account on Snapchat and are worried about getting more views? It's not a big deal to get views on Snapchat. Snapchat is a pool of billions of snaps sent daily with a larger audience than other social media platforms. This is the reason to use this app to reach thousands of people. But how can you leverage the views on Snapchat?
You can boost your views within a month with these easy hacks that anyone can do. Here are 5 ways to get more views on Snapchat.
1. Understand the mindset of Snapchat users.
2. Share versatile content
3. Expand your reach through other social media platforms.
4. Lure viewers by conducting giveaways
5. Lit up the curiosity
Every success starts from some starting point. After making an account, taking all the above steps will help you with getting more reviews. 
Bear with me to check out these five hacks to escalate your Snapchat profile.
Suggestion #1: Understand the Mindset of Snapchat Users
To get views, it's mandatory to understand who the users of Snapchat are and why they are here? By the way, most of the users of Snapchat are Gen Z, and they are fun-loving.
Every social media platform has unique features and a following. You can check stats on who follows what and what kind of content Snapchat users like. You can generate that content in your style. 
On a lighter note, most of the content on Snapchat is groovy.
Get all the necessary information from Snapchat stats. It will help you in making content strategy.
Info BoxPost content constantly on Snapchat to increase organic views.
Suggestion #2: Expand Your Reach Through Other Social Media Platforms
You can expand your account through other channels. There are two ways of sharing your Snapchat account.
Snapchat QR code
Account link
Snapchat QR code
You can share your Snapchat QR code on all social media platforms. It's a fun and unique thing to do. QR code has your picture inside the Snapchat logo. Snapchat scans the code automatically on other people's accounts to add as a friend.
Your account link contains your bitmoji and Snapchat QR code. Take a screenshot or save your snapcode image. Share it on WhatsApp, Instagram stories, or Facebook. Others can add you by simply scanning the code on Snapchat.
Share account link
If you have an account on other social media platforms, share your Snapchat link in
Instagram stories or bio
YouTube channel description.
Facebook posts and stories.
Your story views will escalate automatically if more people add you and engage with your stories.
Suggestion #3: Share Versatile Content
Your stories can act as a powerful magnet to pull Gen Z, the most roaming audience of Snapchat.
Add as much valuable content as you can in a funky way:
Neon colors, doodles, or images. By the way, Gen Z shows more interest in communicating through images.
Images with classy augmented reality avatars. Use snap lens for transformations.
You can also hook them up by conducting some daily activity on stories like:
Asking multiple-choice questions.
Sharing fun facts.
Gen Z is a little impatient. Try to incorporate minimum yet valuable content in your stories. Otherwise, they will ignore your content.
There are 42 million Gen Z users on Snapchat, more than other social media platforms like Pinterest and TikTok. And these stats are only for the U.S.
For sharing content, there are two more options on Snapchat.
Spotlight
If you share your videos daily on Spotlight, anyone can easily reach your stories randomly. Catchy content can obviously hook the viewer. 
Snap Map
Snap Map is a stunning and unique feature of Snapchat. You can watch the videos of any person in the world by simply clicking the area on the snap map and vice-versa.
Suggestion #4: Lure Viewers by Conducting Giveaways
Are you a brand or influencer looking for more reach on Snapchat? You should apply this idea beforehand. Conduct giveaways, and trust me, nobody resists a story or image offering gifts, vouchers, or coupons.
On Snapchat, there are many ways of conducting giveaways. There are thousands of examples of how many brands managed to increase their followers through giveaways.
Can you believe that even a movie advertisement on Snapchat can withdraw 65 million impressions? Tom Cruise himself called out viewers on Snapchat for some fun-filled, exciting tasks to win exposing entries on various social media platforms.
Any eatery, gym, movie, cause or brand, famous, or startup can roll onto Snapchat stories to engage with more audiences.
Some applications like Gleam make giveaways the easiest thing on earth for you. Install it right away and get the winner's name quickly without any hustle and fear of getting cheated.
Suggestion #5: Lit Up the Curiosity
As you know, people are always curious to learn more about behind the scenes. Why not try to blaze up their interest by adding stories:
Find out the recipe I shared today behind the scenes.
You can see what's happening at the party at 7:pm tonight
Behind the scenes of my journey of losing 10 pounds in 4 months
A curious audience who will resonate with your content will pop up and help you achieve your goal of gaining views.
Conclusion
As millions of people use Snapchat daily, it's a great app to increase your reach and views. To summarize:
Start by making a content strategy. 
Share your snap code on different social media platforms. 
Create stories or small videos that hook the viewer or solve their problems. 
Conduct the most favorite part of any social media viewer, giveaways. This act of generosity can take your account to hype. 
And try to add more curious content like behind the scenes of anything you do. 
Follow these simple and easy steps and gain more viewers within weeks. Hey, don't forget to make your profile public!
FAQs
How to get a genuine fan following on Snapchat?
It's not rocket science. Be what you are and what you like to post on Snapchat. You can add daily small videos of your activities in the spotlight. Any video or story can get viral on Snapchat if it's fussy.
Can I earn from Snapchat?
You can't earn anything from sending snaps and stories. Although, if your videos get viral in the spotlight, then Snapchat will pay you but not much. You need thousands of followers to get paid on your creator account.
Another way to earn money is to put ads for other brands on your stories. However, your activity on Snapchat can increase the reach and sales of your business.