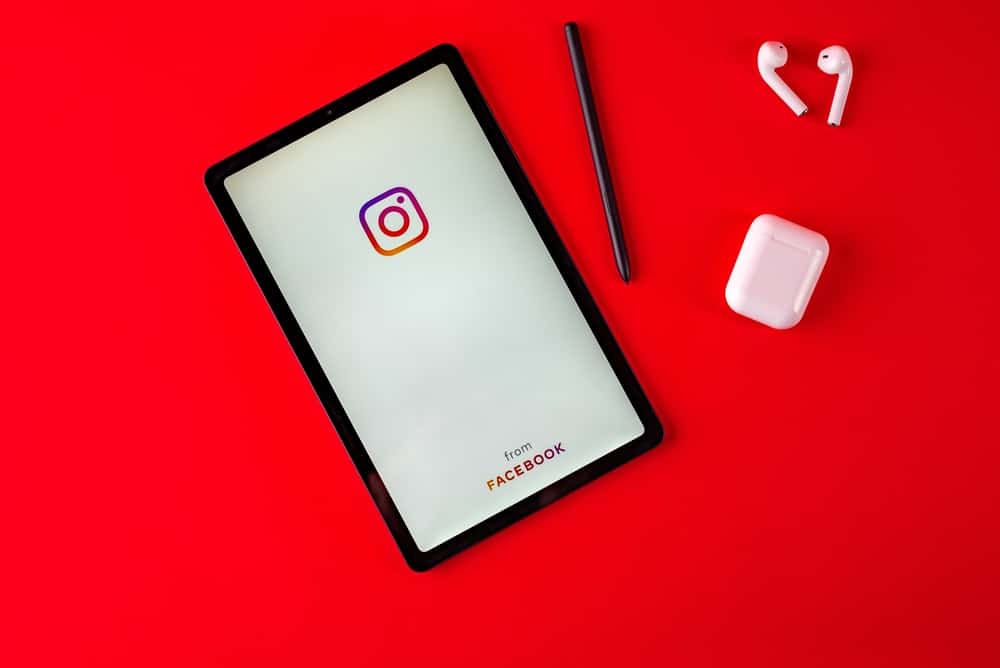 You might have seen a few Instagram profiles with the description 'public figure' on the bio. They are usually famous and have a huge following.
Others have very few followers to warrant this. They lack the blue badge and aren't famous. So what then if a public figure on Instagram doesn't meet the characteristics of being one?
The real-life meaning of 'Public Figure' differs from that of Instagram. Here, a public figure is someone with a massive following. These accounts follow the correct procedure to get the public figure title. There are genuine Instagram public figures and struggling buddies.
We'll get to that in a short while. Keep reading to find out who a public figure on Instagram is. You will learn more about what it means to be one and how to get there.
Why Do Some Users Claim To Be Public Figures on Instagram?
Life away from social media has a different definition of the term 'Public Figure.' Usually, a public figure is a popular or famous person. They have massive followings on and outside social media.
It isn't a big deal to be a public figure on Instagram. You don't need any approval or recognition from IG. The process is automatic as long as you follow the procedure to the latter.
Your account gets the public figure title in seconds. Many people claim to be public figures on this platform. The primary reason for those who don't warrant this title is to 'fake it' on the network.
Others are doing it to access Instagram's analytics dashboard. Most users want to see their account statistics and performance. You get this feature when you get the public figure title.
But, we'll cover other reasons why anyone would want to acquire this title on Instagram. Your profile statistics and activities can tell other users if you are a genuine or fake public figure on the platform.
First, you need a good following (not all users with massive IG followers are public figures). Your engagement should show your influence on the public. Instagram, among other social media platforms, has seen some people buy followers to increase their numbers.
Many celebrities do it these days. The majority of them know nothing about building an organic following and traffic. They are only fooling the world.
Instagram's algorithm can now spot profiles with fake followers. As long as you have a massive following that engages with you, you can crown yourself as an Instagram public figure or celebrity.
Benefits of Being an Instagram Public Figure
Most of you want to get the public figure title for your own reasons. Here are some advantages that come with this fancy name.
Societal Importance
People who see your account see you as an important person in society. You are influential and a sign of trust and credibility in your industry. People might start respecting you, even if you don't mean so much to them.
An Increased Following
People love connecting with famous or popular people. Being a celebrity on Instagram means you are one. Most people follow a public figure's account before knowing who they are.
The majority assume you have so much impact and can influence their life. And if you have a massive following, most are sold by this.
Access to Instagram's Analytics
You don't need to use expensive tools to learn your followers' behavior. It only takes you to be a public figure to access the analytics. You will see your top-performing content on the dashboard and other statistics.
Your Business or Industry Shows on Your Account.
Even though it started as a social networking platform, you can add your business to your profile to boost it. Anyone who checks your profile can see your business.
You never know if what you provide is what they need. It is a fantastic yet free marketing tool.
Check out more benefits you get after acquiring the public figure title on Instagram:
Your links will be clickable.
It is easy to add the contact button.
Such users can promote their businesses.
The Concerns of Being a Public Figure on Instagram
You will hardly enjoy privacy since everyone is policing your life. Every little detail about your life can leak to Instagram bloggers and creators.
Instagram limits you to connect only one business page to your public figure account.
What Do You Need to be a Public Figure on Instagram?
You don't need Instagram's approval or any documentation for this. Neither do you need a massive following like Jay Z or the Kardashians.
All you require is a Facebook page. Follow the procedure to link it to your IG account. Though not mandatory, it is recommended.
How To Get the Public Figure Title on Instagram?
Getting a public figure status on Instagram is relatively simple. First, you must upgrade your IG account to a business profile under the settings option. You can skip the step if you don't have a Facebook page to add to your account.
If you do, add it there and continue with the procedure. A screen pops up asking you to choose a category and a subcategory.
Choose 'people' as the primary category. Your subcategory should be 'public figure.' Instagram will prompt you to confirm your email or phone number.
You will be a public figure after doing that. If you feel you must add a Facebook Page to link to your profile and don't have one, you will be forced to create one.
You should log in to your personal Facebook account and tap the menu. Use the options icon to get the 'create a new page' alternative.
Choose a business name before selecting the category and subcategory of the business. The answers for the two sections are 'people' and 'public figure' consecutively.
You won't be done until you go to Instagram and follow the procedure above.
There is a scamming behavior on Instagram where people create imposter accounts and get the public figure title. Their main aim is to solicit money from IG users.
Last Few Words
Do you see how easy it is to be a public figure on Instagram? Since no documents or approvals are needed, most users are fooling Instagrammers with this title.
Unless you genuinely strive and get this title, you are short-lived on the platform.