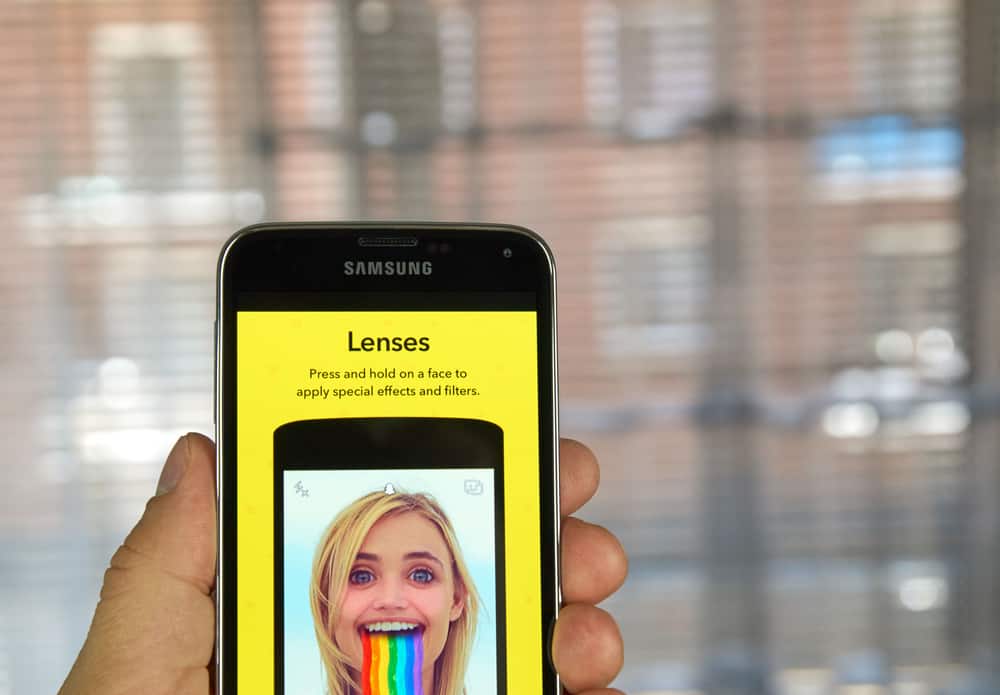 Snapchat is a social media platform loved by users for connecting them with friends and families.
On Snapchat, your camera is crucial for sending snaps and creating memories.
Therefore, if your Snapchat camera is not working, your Snapchat is rendered useless and can quickly frustrate you if you have no idea why that is happening.
It could be anything from a black screen to poor image quality.
Your Snapchat camera not working can be due to many reasons. It could be you have many open apps which affect your phone performance, or your internet connection is unstable. Also, it could be Snapchat has a technical issue with the servers or that your Snapchat app is outdated. Still, if your phone's operating system is not updated or you've not granted Snapchat the required camera permissions, your Snapchat camera may fail.
Today's post discusses the various causes of your Snapchat camera not working. Further, we will look at the various quick fixes for your Snapchat to regain access to your camera. The methods presented will work for Android and iOS. Stay tuned!
Causes of Snapchat Camera Not Working
Snapchat relies on the camera for you to take snaps and have fun enjoying its multiple filters and edits.
When the camera is not working, this can get problematic.
It could be that the camera appears zoomed in, has a black screen, or the image or video quality is poor.
If you are experiencing such errors, below are the possible causes.
Reason #1: Technical Error on Snapchat's Side
As a company, Snapchat may experience some errors on its server side, affecting the app's users.
For instance, their servers could be under maintenance or are down.
If such an error occurs, Snapchat notifies the users via its social media pages, and there is nothing you can do until Snapchat fixes the issue.
Reason #2: Too Many Running Apps
When you have so many apps open simultaneously, you will easily face problems with your phone's processing.
The many apps running can affect the performance of Snapchat, causing its camera not to work as expected.
Reason #3: Outdated Phone's Operating System
When last did you update your phone's operating system?
Sometimes, your phone's firmware may be outdated and incompatible with an updated Snapchat version.
In that case, your phone will limit Snapchat's functioning, affecting its camera.
Reason #4: Outdated Snapchat Version
When using an outdated Snapchat version, you are likely to experience a bug with the outdated Snapchat version, affecting the functioning of your Snapchat.
Snapchat releases updated versions to offer patches for bugs in the previous versions.
Reason #5: Issue With Snapchat's Permissions
Snapchat requires permission to access various things like your phone's camera, sound, and microphone.
If you've not granted these permissions, you may notice your camera failing to function correctly until you resolve the permission issues.
Reason #6: Internet Connection Error
Internet is a vital requirement for the seamless use of Snapchat. If you have unstable internet connections or no connections at all, the impact will be felt on your Snapchat.
The above causes are the common ones that can affect your Snapchat camera and make it not function as expected. Let's discuss the various solutions for fixing the problem.
How To Fix Your Snapchat Camera Not Working
There are different solutions for fixing your Snapchat camera not working.
Try the ones listed below, checking if they help resolve your problem.
Fix #1: Restart Your Snapchat App
Minor glitches with most apps can be fixed by restarting the apps.
If Snapchat is hanging or experiencing technical glitches, restarting it will help resolve the problem.
So, close your Snapchat app on your phone, then open it.
Also, close other running apps and leave only Snapchat to function. Check if your camera is fixed.
Fix #2: Restart Your Phone
If restarting Snapchat doesn't fix the problem, try restarting your phone.
That way, you will restart all running services and clear your RAM to give Snapchat room to function correctly when you open it again.
Fix #3: Check Your Internet
Snapchat requires a stable internet connection for it to load properly.
If you try taking snaps when you have no internet connection, you will notice that you might experience a black camera screen.
So, confirm that you have a data subscription if you use mobile data or that your internet connection is active if you use Wi-Fi.
Also, try switching between Wi-Fi and cellular data to see if that fixes your camera.
Fix #4: Update Snapchat
If you are using an outdated Snapchat, you should update it.
For Android phones, open your Play Store, search for Snapchat from the search bar, and click the "Update" option.
For iOS, open your App Store and tap on "Updates". Locate Snapchat and click on the "Update" option if it has an available update.
Fix #5: Update Your Phone's Operating System
Updating your phone's operating system can help you get a version compatible with your Snapchat.
To update your Android, open your settings and tap on the "Updates" option. If there is an available update, follow the prompts to download and install it.
For iOS, check if there is an available update for your version from the Settings app by navigating to "General" and then tapping on "Software Update".
Fix #6: Check Snapchat Permissions
It would be best to verify that you've granted Snapchat the necessary permissions to function correctly.
Open your settings app and click on the "App & notification" option. Next, tap on Snapchat and click on "Permissions". Ensure your granted Snapchat permission to use a "Camera and Microphone".
If not, give it access to them and reopen your Snapchat app to check if that fixed the problem.
Fix #7: Check If Error Is on Snapchat's Side
You can also check Snapchat's social media accounts and check if they have given an update about an update over the error affecting the app.
If so, wait for Snapchat to fix the error.
Conclusion
Snapchat is fun, provided your camera is properly working.
If you have issues with your Snapchat camera not working, refer to the solutions presented in this guide to fix your Snapchat camera.