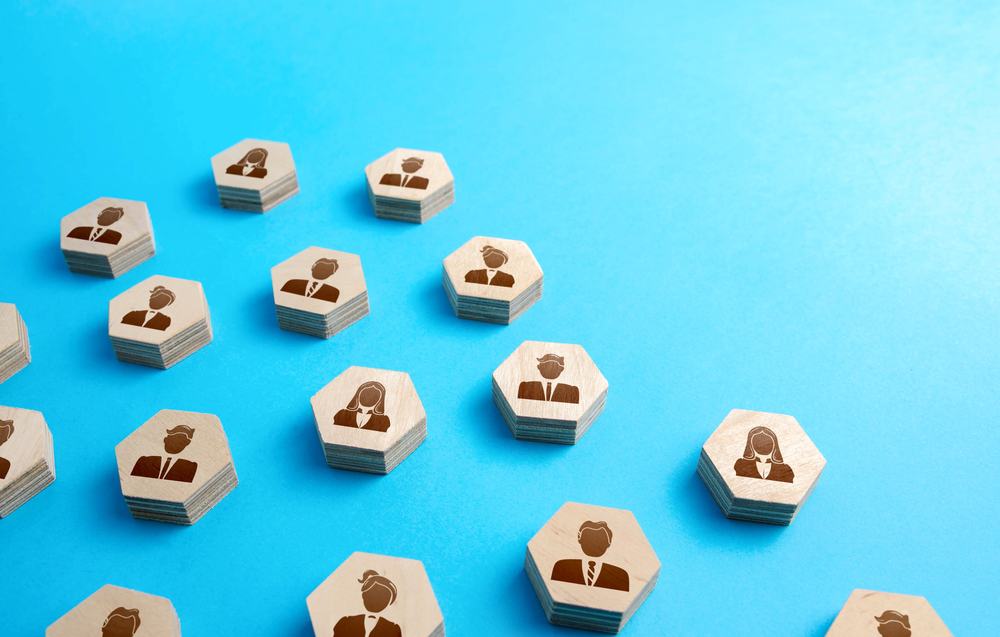 There's no doubt that Instagram has taken the social media world by storm. It's an excellent platform for businesses and individuals to share their content with a large audience. But what if you want to reach a step further and become a public figure?
How do you achieve this? Good news, it is not as difficult as you may think.
With a little bit of hard work and dedication, you can become an influencer on Instagram and share your message with the world. All you need to do is alter the setting of your Facebook and Instagram accounts and maintain the roles and responsibilities of being a public figure.
This article will discuss the steps you need to take to make yourself known on Instagram. It will also cover some of the best ways to monetize your account. So, whether you are just starting or have been using Instagram for a while, this post is for you.
What Does an Instagram Public Figure Imply?
An Instagram public figure is an individual who has a large following on the platform and is considered an expert in their field. They share high-quality content, are active in the community, and use the platform to build relationships with other users.
What's the deal with Instagram and celebrity status? Is it possible to become a public figure just by having an account, even if you don't post anything exciting or engaging at all times?
Yes, every person who records their life and shares it on the platform can call themselves one. However, many celebrities have IG accounts that have helped them build loyal followers over time by sharing content crafted specifically around their personality style rather than focusing solely on promoting products via paid advertisements.
What Are the Benefits of Being a Public Figure on Instagram?
But how would you be benefited from learning how to become a public figure on Instagram? If you master the art of how to become a public figure on Instagram, there are many benefits to it.
First, you will have access to a larger audience. You can share your message with more people and reach a broader range of people.
Second, you can monetize your account. You can make money by promoting products, services, or brands on your account.
Third, you will have more influence. You can use your influence to promote causes or issues you are passionate about.
Fourth, you will have more opportunities. You will be able to work with brands and businesses on various projects.
Finally, you will be able to connect with other public figures. You can network with other influencers and build relationships with people in your industry.
How To Become a Public Figure on Instagram
We're glad to see that you are convinced to work towards upgrading your Instagram status to a public figure. There are two ways to do so. Excited? Let's jump right into it.
Method #1: With the Help of a Facebook Page
If you decide to follow this way, you'd first have to hop on to Facebook.
Open Facebook on your mobile device.
In the bottom right corner, click the three horizontal bars.
Select the "Pages" menu option.
You'll get a list of all of your pages. At the top of the screen, you'll notice the option to "Create."
Choose a category and subcategory for the page on this page. Choose "Personal blog" as the subcategory to acquire the "public figure" label.
Now you must give the page a name. It is preferable to use a similar name to your brand or company.
Facebook will ask you for some additional information regarding the page in this phase. Enter your website, description, and other details to complete the profile.
After completing the above steps on Facebook, it's time to get to Instagram.
Go to your profile in the Instagram app.
In the top right corner, click the three horizontal bars.
Select "Settings."
Select "Account."
To shift your account to a business account, look for the option "Switch to Professional profile" and click it.
If you haven't already, you'll be asked to connect to your Facebook account at this point.
After logging in, you must select a page.
A list of pages that have been created will appear. Choose one of the pages you'd like to see. (If you don't have a page yet, you'll see an opportunity to create one.)
Instagram will ask you to confirm some information to verify that the page is yours, and then you're done.
Method #2: Without Relying on a Facebook Page
After reading the above section, a question might pop into your head, "how to become a public figure on Instagram without dealing with Facebook.
Yes, it is possible to become an Instagram public figure without having a Facebook page connected to Instagram.
Having a Facebook profile linked to your Instagram is preferable because you'll get more benefits and alternatives.
As previously indicated, go to your Instagram account's settings.
Switch to a business account by tapping "Switch to Professional account."
Continue following the procedures until you reach the "select a page" page. Instead of creating or adding a page, click the "skip" option to skip this step.
You've arrived at the page where you may choose your Instagram account's categories. Continue by selecting "Personal blog" as the main category and "public figure" as the subcategory.
Last but not least, double-check your phone number and email address to ensure everything is correct.
Congratulations! You did it. The process is now complete, and you have been designated as a public figure.
Tips on How To Become a Public Figure Instagram
Here are some tips on how to become a public figure on Instagram.
Increase Your Follower Count
The first and foremost step to getting noticed is to increase your following. This is the most challenging phase in the procedure. You'll need to do the following:
Post at the time when the engagement is maximum.
Find out about the latest Instagram updates and community guidelines.
To become famous, use the proper hashtags.
Just following the steps and getting a "public figure" tag would not give you any benefits. You'll have to maintain your Instagram account to be in the eyes of the public.
Make the Most of Instagram Direct Messages
As an Instagram celebrity, you must maintain contact with your fans and even potential audiences. And, what's better than Instagram DMs for this purpose?
Solicit suggestions and ideas from your fans.
Send welcome messages to your new followers, thanking them for choosing to follow you so that you might get closer to them.
To assist them in understanding more about your company, share blog entries and links.
Make Your Instagram Bio More Effective
Your Instagram bio is also an essential aspect of your Instagram account as a public person.
Cross-promote your Instagram account by linking it to other social media channels.
Write a detailed and accurate bio that explains what you do.
Make sure your Instagram bio has a public figure badge.
Parting Words
You can lead your life as a public figure on Instagram and share your message with the world with some extra effort. Remember to be patient, work hard, and engage with your followers.
Do you have any tips for becoming a public figure on Instagram? Please share them in the comments below.
FAQs
Is being a public figure on Instagram and getting verified different things?
Yes, being a public figure on Instagram and getting verified are two different things. To become a public figure on Instagram, you need to grow your following and create quality content. Getting verified simply means that Instagram has confirmed that you are who you say you are. You can learn more about verification here.
How many followers do I need to become a public figure on Instagram?
You need no set number of followers to become a public figure on Instagram. However, the more followers you have, the easier it will be to reach your goals. Post regularly, use hashtags and other promotion tactics, and engage with your audience to grow your following.