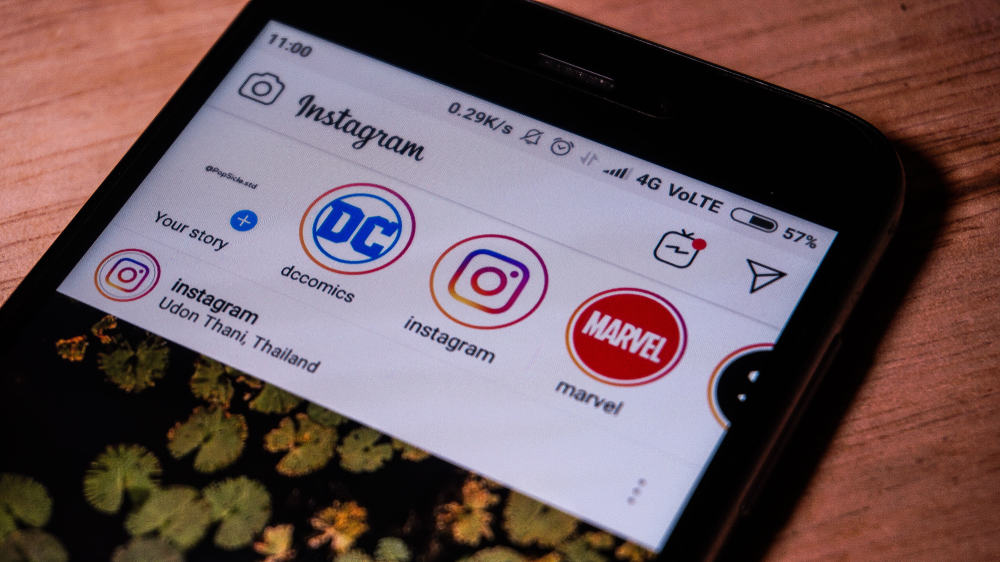 Most people love to hide their personal lives from the eyes of the world, and for this purpose, they love to privatize all the personal aspects of their lives, even on social media.
As Instagram is one of the most popular social media platforms, the question arises: how can you hide your personal life from people on Instagram? One solution is to make your stories private.
You can make a private story through two different methods. One way is to create a private Instagram story through settings directly, using the "Close Friends" feature. Another way is to make it through the story itself.
In this blog, we will cover all these methods in detailed steps, so keep reading till the end to find out! 
Method #1: Make Instagram Stories Private in Settings
If you're looking to keep your Instagram Stories private, you can use a few handy settings. Here are the steps to make your story private on Instagram:
Open Instagram on your mobile device.
Tap the profile icon in the bottom right corner.
Tap the hamburger menu icon in the top right corner.
Select "Settings and privacy."
Tap the "Close friends" option under "Who can see your content."
Select all the people you want to see your private story.
Tap the "Done" button at the bottom.
Now, create a new story and post using the "Close Friends" option.
This simple way, you can hide the stories from all Instagram users but one.
You can also make a list of those users from whom you want to hide your stories. Go to the story settings and create a list under the "Hide story from" option.
Method #2: Make Instagram Story Private Through the Story
This method is also known as the shortcut method for making an Instagram story private. And the reason is that you can quickly privatize your story just by clicking on the three dots present in the top right of your story.
To understand more in detail, follow these steps mentioned below:
Open Instagram on your mobile device.
Tap on the "Your story" option at the top.
Tap on the three dots in the bottom right corner.
Tap on "Story settings."
Tap on "people" under "Hide story from."
Select the users you don't want to show your stories to.
To use this method, you must have posted a story.
Close Friend Story List Provide You with More Ease
If you want more ease in privatizing your stories from Instagram, making a close friend story list is the best way. When you make a close friend story list, you will be able to show your Instagram stories to only those you want with just a single click.
Final Words
If you are like those who are conscious about their personal lives, the private story feature of Instagram is one of the best ways. 
Because some people don't have enough knowledge about Instagram, thus we have made a guide on how you can create a private story on Instagram. 
By following the methods mentioned above, you can easily make your 1st private Instagram story hidden from all those you want.
FAQs
Can other people see who is in your private story on Instagram?
No, the users can't see who is included in your private story, as Instagram doesn't allow the users to hurt the privacy of such people who want to share their stories with a limited number of people.
Can people who don't follow you see your Instagram story?
Depending on your privacy settings, the people who don't follow you might see your stories. If you have a public account, they can see your story. On the other hand, if your account is private, they have no way of seeing your story.