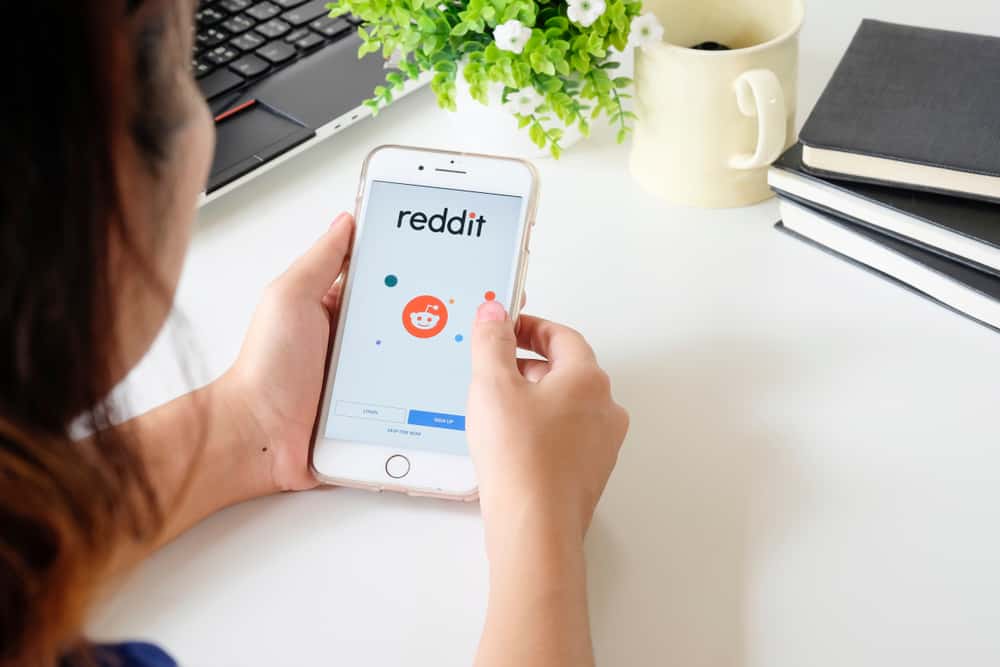 Reddit allows you to upload videos for others to see, and when other people upload their videos, you have the chance to view them by expanding the video.
Furthermore, Reddit has some community guidelines that must be adhered to before uploading content on the platform.
When you view videos on Reddit, they are muted by default, and you can click the unmute video to play sound.
Not all Reddit videos have sound. Some, especially those flagged as NSFW or adult content, won't have sound. That doesn't mean you can't bypass the restriction and play the sound. If using iOS, you can use the Apollo app and the Sync app for Android to get sound on Reddit. You only need to download the apps and sign in using your Reddit credentials, and you can play sound on any Reddit video.
This guide covers why some Reddit videos don't have any sound. Further, we will see how to get sound on Reddit for iOS and Android and discuss the answers to common questions users ask about sound on Reddit.
Why Does Reddit Have No Sound?
First, if the video is muted, you can't get any sound when playing it. Besides, all videos containing adult content are muted by Reddit, even if they have sound. Also, if the video gets marked as NSFW, it won't have any sound.
If you try clicking the unmute button and it doesn't work, we have a solution for your problem. Read on to find out.
How To Get Sound on Reddit
You must first enable the adult content from a browser to fix the no sound on Reddit.
Once enabled, download the Sync and Apollo apps for Android and iOS, respectively. Next, use your Reddit details to sign in to the apps; with that, you will have sound on your Reddit videos.
Below is a detailed step-by-step guide.
Method #1: Enable Sound on the Video
Access your Reddit account from a browser or use the mobile app.
Once logged in, locate the video that has no sound.
Note that the video shouldn't contain adult content or be labeled as NSFW for this method to work.
Click on the video to enlarge it and start playing it.
Click the speaker icon at the bottom right of the screen.
You will note an "X" next to the icon if the video has no sound. Clicking on the icon should unmute it, and your video should play with sound.
If that doesn't work, move to the next method below.
Method #2: Use Third-Party App
If the above method didn't work, it's probably because your video has adult content or is flagged as NSFW. If that's the case, you need a third-party app to enable sound.
Follow the steps below:
First, access your Reddit account from a browser on your PC.
You must access your account from a browser before using the mobile app.
Next to your name, at the top, click the down-arrow icon and click on "User Settings" from the list.
Next, click on "Feed Settings" under the "User Settings" tab.
Various options will display. Click the "Adult Content" button on the right to turn it on.
With the adult content enabled, download Apollo for iOS or Sync for Android. The two apps link with Reddit to allow users to get sound for videos in NSFW communities.
Once you've downloaded and installed the apps, open it and use your Reddit credentials to sign in to the downloaded apps.
If prompted to grant the apps permission to access your Reddit account, give them the permission.
Now, on either Apollo or Sync, navigate to the video that initially had no sound or any that you want to play.
Click on the video and click the speaker icon on the right if the video starts playing with no sound.
That's it. You've now understood how to play any Reddit video with sound using third-party apps by first enabling adult content and accessing your Reddit account via a browser.
Conclusion
It's not a surprise to find many Reddit videos not playing audio.
In most cases, the videos either contain adult content or are labeled NSFW.
Luckily, there is a workaround to that, and you have two apps that you can use depending on your phone to get sound on Reddit.
Hopefully, you managed to get sound for your Reddit videos.
Frequently Asked Questions
Why is my Reddit sound not working?
Reddit, by default, mutes all videos. If you can get audio on your video, try unmuting the video. If that doesn't work, it means your video has adult content or is flagged as NSFW.
How do I enable sound on Reddit?
First, enable adult content on the browser version of Reddit. Next, download Apollo or Sync, access your video, and play it with sound.