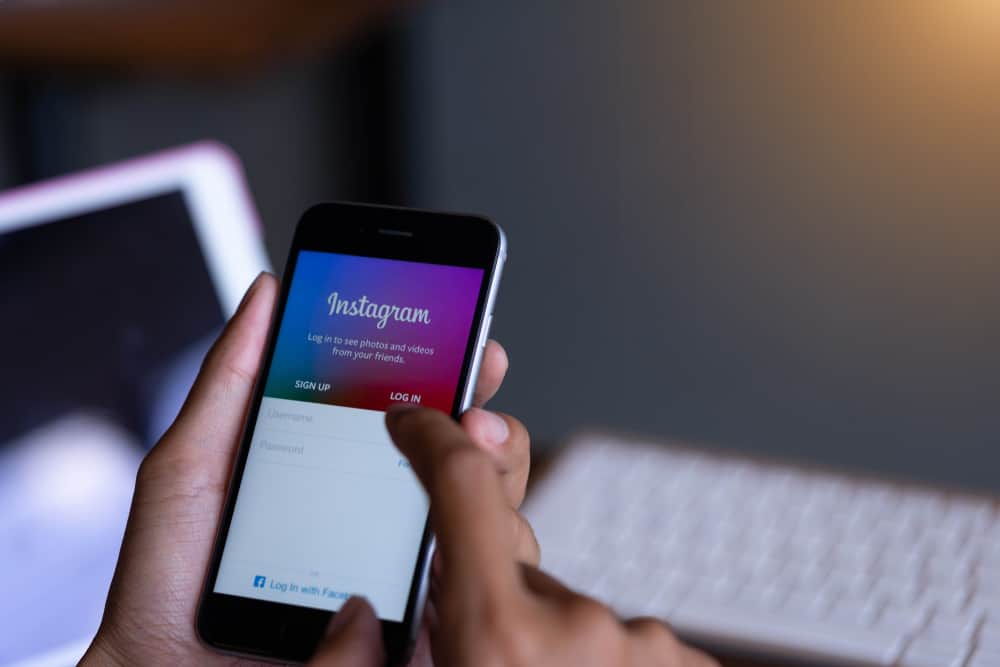 You have seen a large number of Instagram accounts, the majority of whom are not particularly well-known, that have the "Public Figure" tag on their profiles despite having a small number of followers or a blue badge.
An Instagram user can become a well-known character on the network in less than five minutes, and that's not a big issue.
You must convert your personal Instagram account to a business account and select the correct category to become a public figure. Instagram has provided public figure profiles for individuals and companies of all sizes for a long time, and many users utilize the public figure profile to be able to better manage their accounts on the social network.
Originally, this benefit was only available to users whose profiles had been approved by the app's administrators. However, today, anyone can modify their profile status, even if they are not a brand. We will go through the details below.
How To Get a Public Figure on Instagram
It is simple to add the public figure tag to an Instagram profile, but it is strongly advised to do so only if you are actually famous on Instagram or are at least on your way to becoming so. You must be a well-known person to be called famous.
There are two ways to become a public figure on Instagram:
Getting a public figure with a Facebook page
Getting a public figure without a Facebook page
Getting a Public Figure With a Facebook Page
Open Facebook on your phone.
Click on the three bars in the bottom right corner.
Scroll down to locate the "Pages" option and click on it.
You will find a list of all your pages. Click the option "Create a new page" at the top of the screen.
Choose a name for the page. It is good to choose your brand or business name.
You must choose a category and subcategory for the page on this page. Select "People" and "Public Figure" as the subcategory to obtain the "Public Figure" tag.
Facebook will ask you for more details regarding the page in this phase. Enter your website and a description to complete the profile setup.
Applying the Public Figure Tag on Instagram
It's time to transfer this tag over to Instagram and add it to your profile now that you have everything set up for a public figure profile on the Facebook page.
Go to your profile in the Instagram app.
In the upper right corner, click the three horizontal bars.
Click "Settings" at the bottom of the menu.
Locate the "Switch to Business Profile" option and click on it to change your account to a business account.
You'll be asked to sign in if you haven't logged in to your Facebook account.
After signing in, you must select a page.
To verify that the page belongs to you, you will be asked to confirm a few details; then, you're done.
Getting a Public Figure Without a Facebook Page
Getting a public figure tag is possible without linking an Instagram account to a Facebook page. However, linking your Instagram to your Facebook page would be preferable because doing so would provide you with access to many more advantages and alternatives.
Go to your Instagram account settings.
Click on "Switch to Business Account".
Follow the set-up until the "Choose a page" page. To avoid creating or adding a page, simply click the "Skip" option.
You can select categories for your Instagram account on the page you are currently on. Continue by selecting "People" as the main category and "Public Figure" as a subcategory.
The Benefits of Being an Instagram Public Figure
You publish your images using a different algorithm. With recent modifications, getting a post to go viral can be difficult, but having a professional profile helps expand your audience.
It provides valuable details about their interactions with your profile and enables you to understand the behavior of the users who follow you.
It allows you to track how much time you spend on social media each week.
You can advertise your publications to those that follow or look for accounts like yours in advertisements.
It enables direct contact information for individuals who run a business or provide services, customized messaging and call buttons, and the direct classification of the kind of service to be provided.
Conclusion
It's simple to add public figure tags to your Instagram profile and begin your rise to Instagram fame. However, this does not imply that everyone with this title listed in their profiles is a well-known person.
Instagram wants to know what kinds of businesses are utilizing their platform, so it has granted this power to all users. Only try adding this tag to your account if you are actually recognized as a public person.
Frequently Asked Questions
Can I be a public figure on Instagram and go private?
No, a private account cannot add a public figure category or any other category. You must first switch your account to a creator or company account (both of which are public), after which you must add the public figure category to the account.
How do I send an Instagram message automatically as a public figure?
For the various target populations we desire, we can automate our Instagram messages using different patterns that we specify. For instance, you can quickly set up direct messages to be sent to all of your followers via Instagram's auto message feature, informing them of your new product and the location of where they can purchase it, all without ever having to touch your phone or send the messages one at a time. This is an excellent concept for Instagram marketers or public individuals who don't have enough time to dedicate to their accounts. They still want to interact with their audiences, though.
What does it imply if a public figure likes your Instagram post?
If someone with a blue badge likes one of your posts, it indicates that a celebrity is either interested in your postings or at least has responded to them. However, a person cannot be considered famous if their biography lists them as a public figure. You should start by examining the number of followers and the likes and comments on their posts.