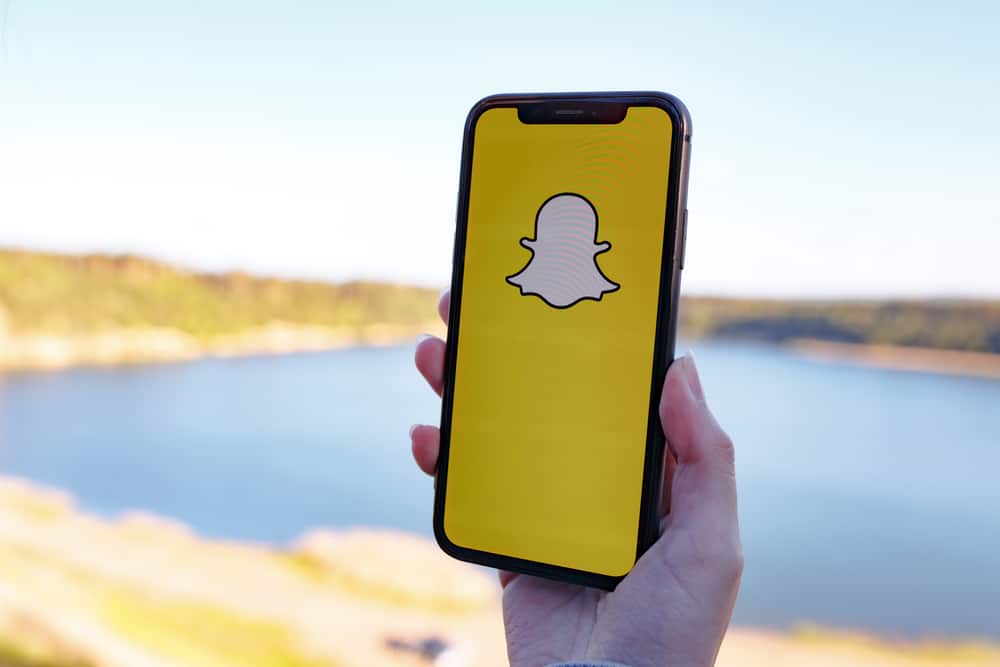 In the world of social media, Snapchat is one of those apps that add to the daily rituals in our lives. And perhaps, that's what makes it much more fun to use.
You know you want those streaks to go up, and somehow, you start caring about the Snapchat score. However, the app is quite full of hidden features and nuances that can make it a little troubling for newcomers.
There is also a question about Snapchat's numbers. What exactly are the Snapchat numbers?
The numbers that appear next to your username are your Snapchat score. These scores are an indication of your engagement with the application. They tell you how much you use the app's features and interact with your contacts. 
Since Snapchat is the ultimate and unadulterated (no news or ads) platform that lets you stay updated on your contacts' lives, it has become a fun habit. And if you want to be a part of this fun, it's only normal that you'll look for guides. Well, here we are, with a guide to Snapchat's numbers. 
What Do the Snapchat Numbers Mean?
Sending out snaps and flipping through your contacts' snaps can be addictive, but did you know that this behavior regulates your Snapchat Score?
Here's what that means: the Snapchat Score is the number figure that Snapchat calculates based on your engagement on the platform. The more you show your engagement on Snapchat, the higher your score will be.
The thing about Snapchat engagement is that you have to be regular. Though there are a lot of features to explore on the app, the primary function is to send and receive snaps. 
It is pretty straightforward and exciting to do so. People use Snapchat and the cool filters to send snaps that ultimately contribute to the score.
And vice versa, you get snaps from your contacts to be updated on their lives: snaps of where they ate this evening, the particular work they're doing, on a trip, etc.
The more of these snaps you open, the higher your score will be.
Other factors, too, stimulate your Snapchat score. These factors entail how active you are on Snapchat and whether you use all of its features.
The number of stories you post on your profile, the number of people you interact with, the new contacts you add, how fast you open others' snaps, or how fast they open yours; all contribute to the calculation of your Snapchat score.
The bottom line is that you should use the app regularly, exploring its different features to increase your Snapchat Score.
Features For Higher Engagement
If you're wondering about other features you can engage in, there are many. For example:
You can long tap on your Snap camera screen to let your Snapchat scan and display the song's name playing around you.
You can tap on the map section to see where your friends are, and from the map, you can tap on the glowing regions to check out random snaps from people worldwide.
You can create your Bitmoji lookalike and send more interactive stickers.

You

can view others' stories in the Stories section and discover Snapchat's featured content in the "Discover" section. 
How To Find Your Snapchat Score? 
Finding your Snapchat score is very easy. Visiting your profile will allow you to see it. However, we understand it won't be easy for newcomers, so here's a step-wise guide.
This method is direct and uncomplicated. Follow these steps: 
Open the Snapchat app on your mobile device.
Tap on your Bitmoji in the top left corner.
You will see your Snapchat Score right under your username. 
Tap the Score
As you tap your Snapchat Score, the bifurcations of the number will appear that add up to your total score. These numbers indicate the number of snaps you've sent and received.
However, if you add these two numbers, they won't amount to the exact number of the total score. The sum will always be less than your score. This tells us that Snapchat also considers other factors to calculate your total score. 
How To Look Up Your Friends' Snapchat Scores?
To look up your friends' Snapchat scores is relatively simple. Here are the steps for that: 
Open the Snapchat app on your mobile device.
Tap the chat tab at the bottom or swipe right on the screen.
From the chats list, tap the Bitmoji of the desired contact.
Their profile will pull up, with their Snapchat Score mentioned right under their username. 
That's all you need to do to find whether your friends are performing better than you on Snapchat. Though, note that these features are introduced just for fun and not to give you any real sense of accomplishment. 
Conclusion
Finding Snapchat and its incredible features can be an enthralling experience, and we've all been through it.
Questions about Snapchat are pretty ordinary, provided you just started using it. Even people using the application for quite some time can have questions.
This guide on the Snapchat score is enough to help you find your way around the score, what it means, what factors affect it, and how to increase it.
Keep sending snaps to your friends, maintain streaks, increase your scores, and keep having fun with your friends with all the interactive features on the app. Have a fun and safe experience using Snapchat!