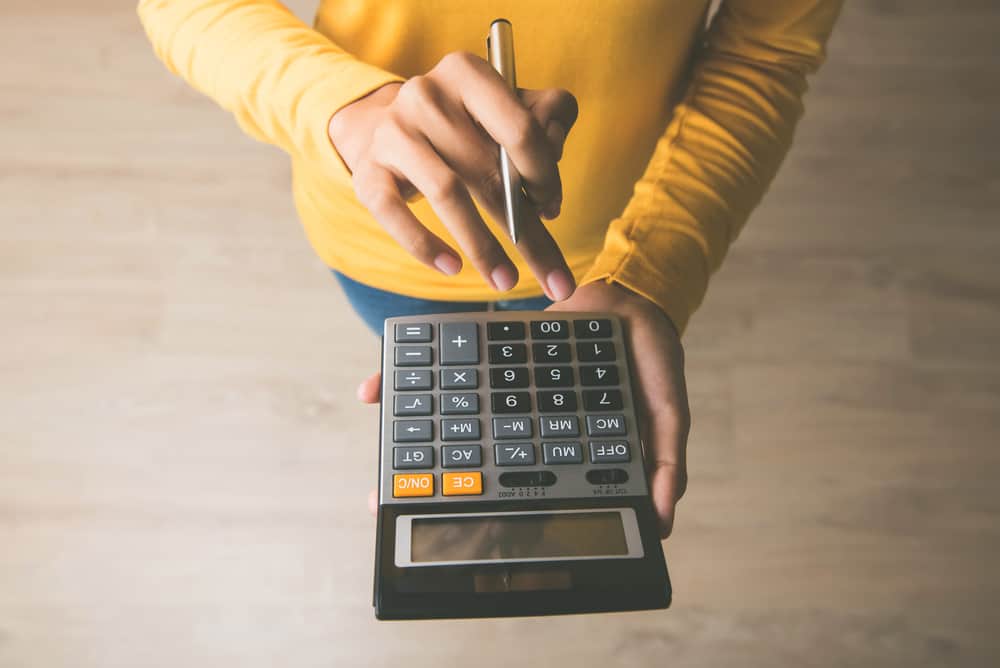 Unlike other social media apps, Snapchat's interesting approach seems to shift focus away from impressions, likes, and story views.
Instead, Snapchat has a combined score of every action known as a Snapchat score or just a snapscore.
But how is this Snapchat score calculated?
The Snapchat score is a number or rating representing the quality of your Snapchat account. It's a measure of how active you have been on the app based on the number of snaps you have sent out, received, and posted on your stories, among other things.
Have you ever tried to find your Snapchat score or wondered what it meant? We've all done it. If you are not keeping track of your Snapchat score, you risk being murdered by a jealous friend (just kidding).
Don't worry; we are here to help. This article discusses everything you need to know about how the Snapchat score is calculated and how you can increase it.
How Is Your Snapchat Score Calculated?
To keep track of your snapscore, you need to know how it's calculated. 
According to Snapchat Support, the score is determined using a secret equation. The only thing Snapchat makes clear is that the number of snaps you send, those you receive, and the stories you post are part of that equation. 
The other part is made up of other factors. Mysterious, right?
And that's what makes Snapchat such a thrill.
Your Snapchat score is determined by a super-secret, unique equation that combines the number of snaps you've sent and received, the stories you've posted, and a couple of other factors.
Simply put, your Snapchat score will depend on how active you are on the app, but most importantly, how many times you share your snaps. 
But, there's a twist; some activities you will undertake as you engage with the app will not yield any points to your score. So, you need to know them and avoid paying too much attention to them.
They include:
Sending text messages (chatting on the app).
Watching your friends' stories.
Adding celebrities to your friend list.
Now that you know how snapscore is calculated, do you know what yours is or where to find it? 
How To Find Your Snapchat Score?
If you have been wondering what's your score on Snapchat, it's pretty easy to find out. Here's how:
Open the Snapchat app on your mobile device.

Tap

your Bitmoji in the top left corner.
On the profile interface, below your profile picture and next to a button with your zodiac symbol, there is a numbered button; tap on it.
A pop-up window displays your snapscore and the number of snaps you have sent and received. 
How To Find Friend's Snapchat Score?
Since Snapchat is about having fun, how does your Snapscore compare to your friends' scores?
To compare, you have to know how to find out your friends' Snapchat scores. Here are the steps:
Open the Snapchat app on your mobile device.
Tap on your Bitmoji in the top left corner.
Tap on the "My Friends" button. A list of all your Snapchat friends will appear.
Tap on the Bitmoji of one friend, and voila!
Their Snapchat score will show just below their Bitmoji.
How To Quickly Increase Your Snapchat Score?
Most people who try to find out how their Snapchat score is calculated also look to increase it. We will discuss some activities that you can do below.
Get Snapping and Share
Don't let fun moments just sit there, have fun sending them by snaps and sharing them on your story feed.
Sending one picture to multiple recipients more frequently will boost your score faster than sending one at a time to each of your friends.
To send a snap to several friends:
Open Snapchat on your smartphone.
Take a snap or choose from old ones.
Tap "Send To" at the bottom right.
Select the names of several friends you want to send the snap to.
Tap on the blue arrow at the bottom to send.
Take a Snapchat Break
Snapchat will reward you for taking a break too! 
Log out of your Snapchat account and stay inactive for several days. Once you log in after the break, your Snapchat score will increase by six gap points.
Add Friends and Subscribe to Celebrities Channels
Your Snapchat score increases in minutes if you add friends and frequently send your increased number of friends snaps. Adding friends automatically increases your snapscore.
To add friends, you have four options. You can:
Allow Snapchat to access your contacts and then accept them manually.
Have your friends share their snapcodes and scan them to add them automatically.
Ask your friends their Snapchat usernames and add them as friends.
Find more people you can add from mutual friends suggested by Snapchat.
Although subscribing to celebrities will not increase your score, it keeps you more engaged with Snapchat. You will use Snapchat more often, which results in you sending and receiving more snaps.
To subscribe to celebrity channels:
Open the Snapchat app on your mobile device.
Tap on the search button next to your Bitmoji.
Type the name of any Snapchat star you wish to subscribe to and tap the "Subscribe" button.
Post Pictures and Videos on Your Snapchat Stories
You can also use Snapchat stories to increase your score indirectly. Posting a Snapchat story will get you 3 points, regardless of how many people view it.
You can post up to 24 hours of content per day so if you have a lot of stuff worth sharing, do it! Make sure not to clog up everyone's feed with too much content!
Open All Snaps You Have Received
You will receive a point for each opened snap.
If you are wondering how to do that, tap on the button next to the sender's name. It will be red if the snap is an image and purple if it's a video.
Stay Active
Although not everything you do on Snapchat will increase your score, it will help to keep exploring.
The truth is that other factors mentioned on the Snapchat website that contribute to your score are still a mystery. So have fun engaging with the app. While you are at it, your score will keep going up.
Buy Points
Yes, you can pay your way up too! But how?
You can purchase the number of points you wish to boost your Snapscore with from a website called Snap Chat Score on the condition that you have not changed your username over the last year. 
Winding Up
Snapchat is fun, and you get rewarded for it. Having a higher Snapscore than your friends is an even better idea of fun!
Snapchat score combines several factors, including your friends count, your story view count, and how much time your friends spend watching your stories. 
So, if you want to beat your friends with your Snapchat score, it's easy; add more friends, stay active on the app, and don't forget to take those breaks once in a while.