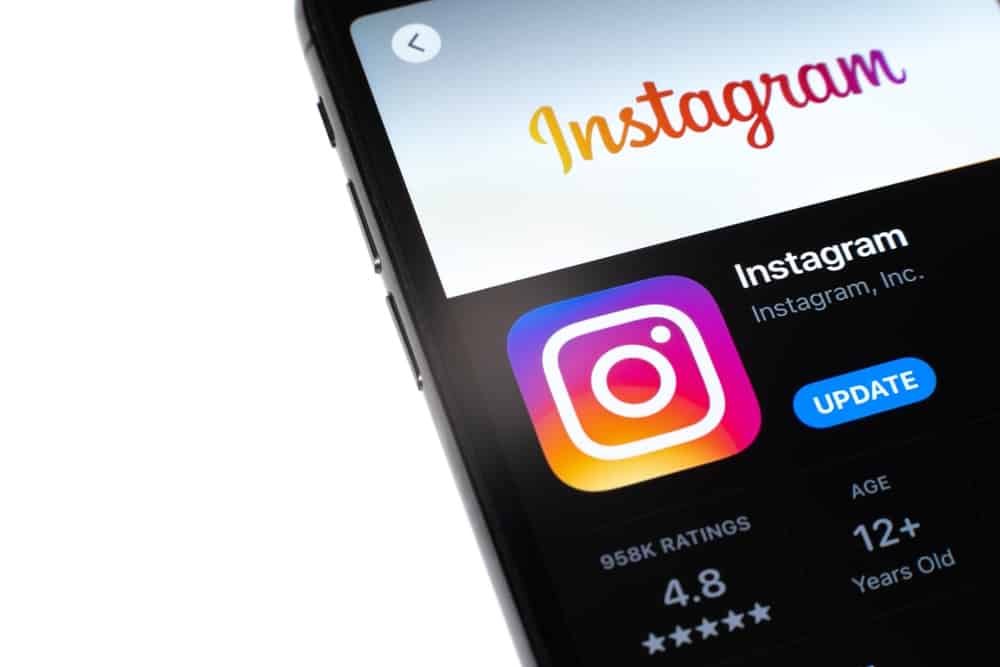 Instagram group chat can be created by an Instagram user for bonding between family and friends, for work purposes among colleagues, or by extension, for any other purpose whatsoever. Although persons are added to a group based on the administrator's request, it is expected that a time could come that, as a user, you would no longer want certain people on your group chat.
It could be that the group member's account has been hacked, or someone no longer contributes to the group's purpose, or you simply want to close the group.
At this point, you could get stuck on how to remove the person from the group chat because nothing is pointing to it.
This point of confusion is what we will be addressing here, so read on if you want to know how to remove a person from an Instagram group chat.
What is Instagram Group Chat?
Instagram is a social platform primarily for people to upload pictures/videos for anyone with access to their profile to see. Beyond this, Instagram has additional features such as IGTV, Direct messaging, and so on to make it an even more fun social platform. Through the direct messaging feature, the option of a group chat arose.
So, an Instagram group chat is a small community of people put together by someone for some particular purpose. It can be for fun, spiritual, or educative purposes, and it is handy in situations where a person would like to pass across information to more than one person.
Rather than copy and paste the same message as many times as the number of people you wish to send it to, you can create a group chat that will include all the people you want to inform and send it in. It will even give room for others to express their opinions and for everyone to decide on a better option.
Only people who create a group chat can remove someone else from the group.
However, the flip side is that since you had reasons to create the group chat, it would mean that it is perfectly normal to have reasons you will want to remove certain persons from the group. So, we'll show you how to remove people from a group chat in a detailed step-by-step description.
Removing People From Instagram Group Chat
There is just one way to remove people from a group chat on Instagram. However, I understand that there may be a minor variation to this method depending on the device you are using to operate your Instagram account.
So, we'll be putting you through how to remove people from Instagram group conversations using the app and if you are using a PC.
Method #1: Using a Smartphone
Open the Instagram app and log in to your account if you haven't previously done so.
Look to the top right corner to a sign that looks like a paper airplane icon and tap on it on the home page where your feed is displayed. It will lead you to your direct messages.

Scroll through as you search for the name of the group chat, or type in the name of the group chat in the search box at the top.

At the top navigation bar, tap on the name of the group chat to view the names of all the group members.

In front of the particular person whom you want to remove from the group, tap on a three horizontal dot icon.

The options: Restrict, Block, Report, Remove from Group, and Make Admin will pop up from which you are to select Remove from Group.

You must be an admin to be able to add to and remove members from the group. If not, three options will appear from the three-dot icon: Restrict, block, reject.
If you want to remove someone, but you are not an admin, then you'll need to request that the admin makes you an admin, or you inform the admin to remove such person using the steps above.
Method #2: Using a Browser on Your PC
Open your browser and log in to your Instagram account.
On the Feed's page, click on the sign on a paper airplane or a speech bubble with a central lightning bolt to get to your DMs.

Look for the name of the group chat you want to remove some people from.

At the top right corner of the group chat, click on the symbol of info to see all the group members.

Look for the member you want to remove.
Besides the user's name, click on the three-dots symbol.

Click on "Remove from Group."

Summary
From this article, you have seen how to remove members from a group chat if you are using a smartphone or a PC. Right now, you can go ahead to remove that person and deal with your confusion by following the straightforward steps given.
Frequently Asked Questions
How do you kick someone out of a group on Instagram?
To remove a member from the group, go to its About section and click Members. It should display a list of the members within the conversation. If you want to remove someone from the chat, click on the gear icon next to their name and choose remove.
How do you leave a group chat on Instagram?
You can leave a group message on Instagram Direct by following these steps:
1) Tap the messages icon in the top right corner of Feed.
2) Select the group chats you would wish to leave.
3) At the top, tap the group name.
4) Tap Leave chat, then click Leave to confirm.
Are people notified when you leave an Instagram group chat?
Initially, when you leave a group chat, a gray message will appear in the chat to all members indicating that "username left the chat." However, after recent updates, Instagram has stopped notifying other group members that you left the group chat. If anyone should leave the group chat, there will be no notification sent to other members.