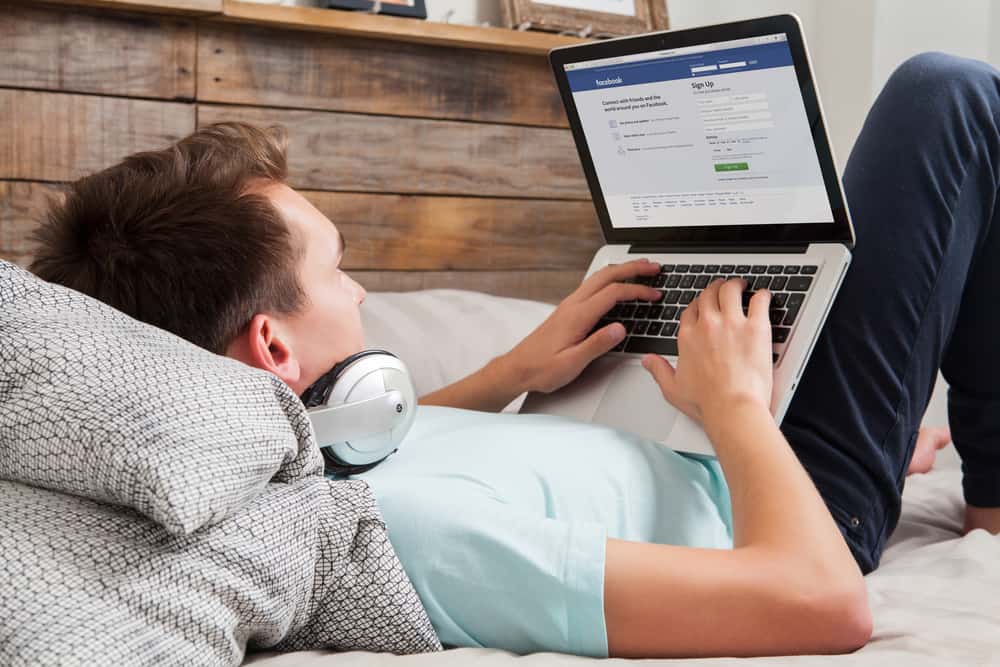 When you create a new group on Facebook, by default, it assigns a random string of numbers to the group's URL. While they're unique, numbers aren't user-friendly or easy to remember. Fortunately, Facebook allows you to change your group's URL to something more recognizable.
1. Open the group and select the "Group settings" option from the left-hand admin controls.
2. Under the "Customize Group" section, click on the pencil icon next to "Group web address" and enter a new web address for your group.
3. Save the change, and you'll have a new URL.
A custom URL makes it easier for people to find and remember your group. So, if you haven't already, take advantage of this feature and give your group a unique address that fits your brand or community.
We'll explain the step-by-step process of changing your Facebook group URL and share some tips on what makes a good URL for your group.
Change Facebook Group URL in 3 Simple Steps
We could not find a way to customize the group URL on the Facebook app, and it seems that you can only do so using a desktop browser. So, this guide only covers the process of changing your group URL on a desktop.
Step #1: Go to Your Group
Log in to your Facebook account on a desktop computer.
Type the group's name in the search box at the top of the screen and select your group from the drop-down list. Or Select the "Groups" option from the left menu on the home screen.
Scroll through all your groups and click on the group you want to change the URL.
Step #2: Open the Group Setting
Only group admins get access to the settings page. So, if you're not an admin, you'll first need to become an admin to change the URL.
Once you're an admin, go to the group you want to change the URL for.
Find the "Group Setting" tab in the left sidebar and click on it.
On the next window, scroll down and find the section "Customize Group."
Step #3: Enter the New Facebook Group URL
Under "Customize Group," you'll see the current web address of your group with a pencil icon next to it.
Click on the pencil icon to edit the URL. A popup window will appear, asking you to enter the new group web address.
The first part of the URL, "web.facebook.com/group/," is already generated in the field; you only have to add the name you want for your group at the end.
Choose wisely; the best is to keep it short, sweet, and related to your group. Once you're happy with the new URL, click on the "Save" button.
And that's it! You've successfully changed your Facebook group URL. When you change the URL, any older links to your group will no longer work. So make sure you update your group members with the new URL.
The Facebook URL is not case sensitive, which means "mygroup," "MyGroup" and "MYGROUP" all will lead to the same group. Spaces and special characters like hyphens (-) and underscores (_) are not allowed, so you'll have to use a combination of letters and numbers.
Conclusion
Facebook groups are a great way to connect with like-minded people and build online communities. If you're an admin of a group, you can make it easier for people to find your group by customizing the URL. It's a simple three-step process and only takes a few minutes.
FAQs
Can I change my Facebook group URL more than once?
Yes, you can change your group URL every 28 days.
Why can't I change my group URL?
If you're not an admin of the group, you won't be able to change the URL. If you are an admin and still can't change the URL, it's likely because your group has more than 5000 members. Facebook doesn't allow groups with more than 5000 members to change their URLs.
How to change my Facebook group URL on the phone?
There is no option to change the group URL on the Facebook app. However, you can open the desktop version on any browser and follow the abovementioned steps.
Can I create a custom URL for my brand page on Facebook?
Yes, you can create a custom username for your brand page. However, you can only do this if your page has more than 25 followers.
What is a good Facebook group URL?
A good Facebook group URL is one that is relevant to your group name. People often use the name of the group as the URL. However, you can be more creative and use something catchy but relevant. For example, if your group is about "Dog Lovers," you can use the URL "dogloversunite" or something similar.