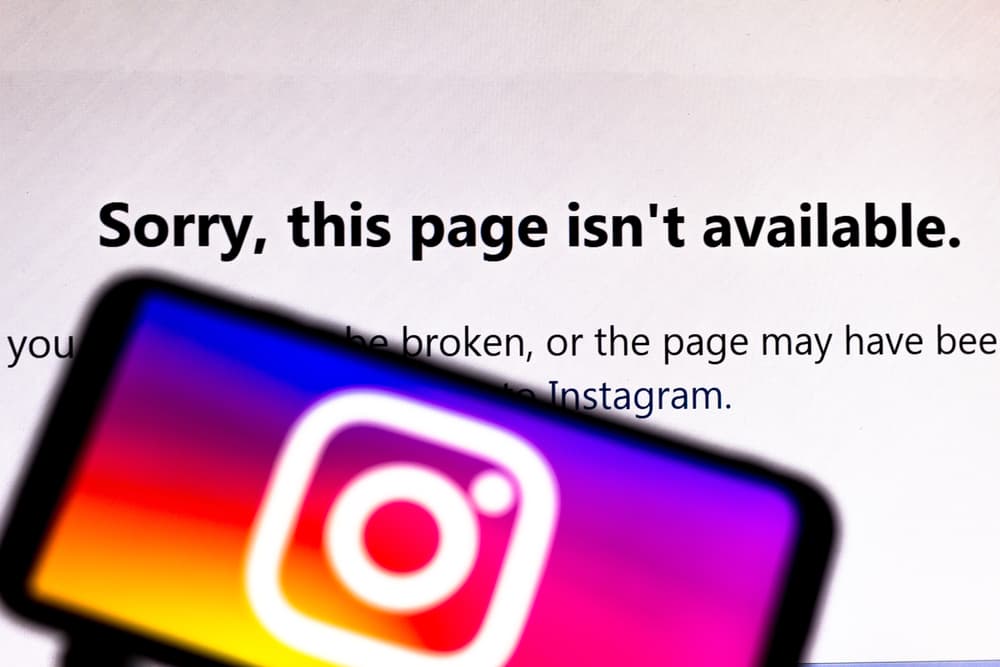 Let's start with this little task. Think of a random popular figure in your head, go to Instagram right now, and type their name in the search bar.
You will find at least five accounts with their exact name or the same pictures on their profile. Shocking? Well, no. That's the primary form of identity theft.
Above is just one of the many reasons people report social media accounts. Harassment, violence, and many more are part of the numerous reasons.
Now that you have found an account that embodies any of these ills, you might wonder how to report them and get them taken down. If that's the case, read along!
To get someone's Instagram taken down, launch the Instagram app. Navigate to the profile you wish to take down, and tap the three dots at the top right corner of their profile. Next, select "Report" and tap on 'Report Account.' Finally, follow the on-screen instructions and hope that Instagram will take action.
This article will walk you through a step-by-step guide on reporting that account impersonating or harassing you or your friend on Instagram, showing you how to file a solid report and get the account taken down with urgency.
What To Do To Get Someone's Instagram Account Taken Down?
Social media is meant to be a safe space. The developers of these social media applications have created an avenue to reduce this crime to a minimum by allowing users to report accounts impersonating or harassing people.
How? You can report them on the app, on the desktop version, or using the help center. Reporting these accounts has never been so easy.
Below, we will show you a step-by-step guide on reporting accounts and getting them taken down. 
Method #1: Reporting via the Mobile App
Let's say you are trying to report an account via the app. All you need do is take the following steps:
Launch the Instagram app on your mobile device.
Tap on the search icon at the bottom.
Tap the search bar at the top and enter the account you want to report.
Tap the specific account in the results.
Tap the three dots in the top right corner.
Select the "Report" option.
Select "Report account."
Choose the reason for your report.
Tap the "Submit Report" button at the bottom.
By submitting, you have sent Instagram your complaint. It takes about 3 days for Instagram to review and respond to your complaint. Once successful, the account might be taken down.
Method #2: Reporting via the Desktop Version
Here's how to report someone on Instagram using the desktop version:
Navigate to Instagram on your favorite browser.
Click on the search bar at the top.
Enter the name of the account you wish to report.
Click on the specific account.
Click the three dots on the top right.
Select "Report."
Choose the "Report Account" option.
Select the reason for your report.
Click the "Submit report" button.
Method #3: Using the Instagram Help Center
If you don't have an Instagram account or cannot access it, do not worry, you can still make a report if someone is impersonating you on Instagram. Follow these simple steps:
Visit the Instagram help center.
Select the "Privacy, security, and Reporting" option from the menu.
Select "Impersonation Accounts."
Click on the "What can I do if someone is impersonating me on Instagram?" option.
Click on the "fill out this form" link.
Select the reason that best describes your complaint.
Fill in the details that Instagram asks.
Click the "Send" button and wait for a reply.
While Instagram has become a viral social media platform, it can also become a cesspool of foul language, disgusting photographs, and inappropriate content.
If you notice any misconduct from someone's account, you have the right to report such accounts so Instagram can perhaps take them down. 
Conclusion
To wrap it up, you have the Instagram help and safety feature. The app developers have developed these methods to protect your privacy on the internet.
This article discussed taking someone's account down with or without an Instagram account on different platforms.
Once you submit a sound report, be rest assured that the said account will be taken down with a swift and prompt reaction if it is in contradicts Instagram's policies.
FAQs
How do I contact Instagram directly?
You can contact Instagram directly by calling them on their helpline at 1-650-543-4800 or by visiting their help center.
Can I see who reported my account?
How long does it take Instagram to take down a reported account?
It can take Instagram up to 24 hours or a few days to take down a reported account. That's because all reports must be verified accurately before taking action.