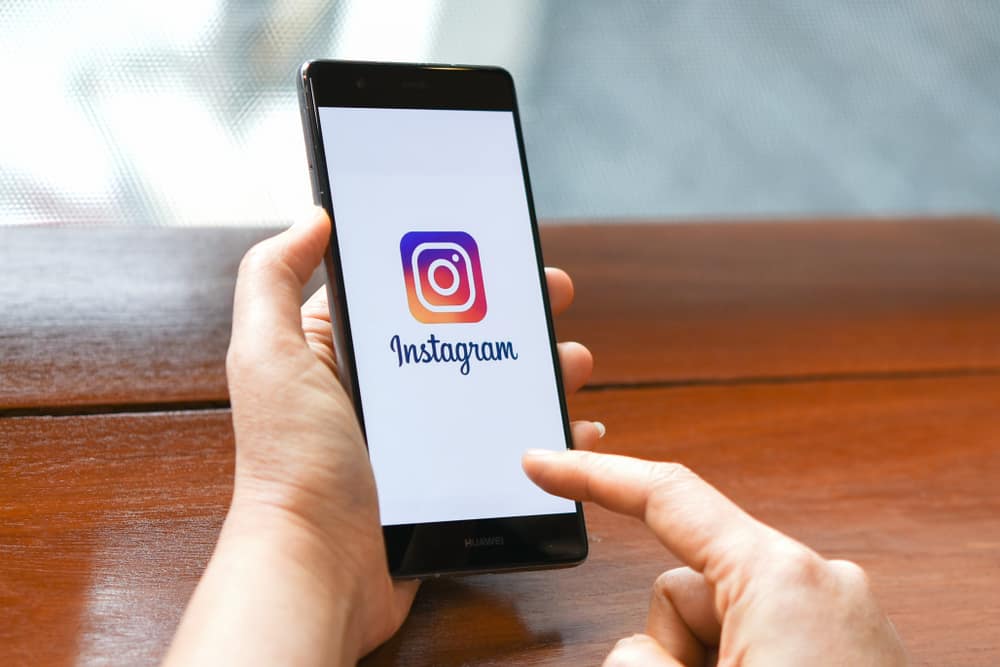 Instagram is one of the most powerful social media platforms attracting thousands of users worldwide. Indeed, Instagram inherently comes with various features that benefit you in many ways: entertaining, knowledge obtaining, and even promoting products and services.
Instagram has an in-depth understanding of customer insights to keep users on the platform longer. Especially, Instagram saves all the data related to what you've done to your account, for example, seeing your old Instagram bios. To do so, navigate to the "Account history" section and view past bios.
This article will provide step-by-step instructions for seeing old bios you've edited on Instagram. Now, let's get into the main points!
Step #1: Log In to Your Instagram Account
First, open the app. You must provide your phone number or email address and the password to log in. In case you have already logged in, you'll see your Instagram Homepage when opening the app by default.
In case you haven't joined Instagram yet, this is a quick tutorial for you:
Download and install the Instagram app from the App Store or Google Play for free.
Select "Sign up" or connect your account to Facebook so that your information will be synchronized automatically.
Enter your phone number/email address, username, birthday, and password, and complete the verification process.
Now, let's move to the next part and continue to find your old Instagram bios.
Provide Accurate Information
It's vital to provide accurate information, especially your phone number and email, when creating a new account on Instagram. It helps the platform manage the user database effectively, so your account will be recovered quickly if you forget the password and request to create a new one.
Step #2: Navigate to the "Account History" Section
To see your old Instagram bios, you need to find the "Account History" section, and we'll show you how to discover it in the following paragraphs.
From your Instagram Homepage, please tap on your profile picture at the bottom-right corner of the navigator bar at the end of the screen. This action will redirect you to your Profile page.
Then, do you see the icon that is illustrated with three vertical lines on the top? Yes, just click on it.
A pop-up will appear and show the quickest link to "Settings," "Your activity," "Archive," "QR code," and more. All you need to do is choose the "Your activity" section. "Your Activity" section is where you can control and review your photos, videos, account, and activity on Instagram. It includes:

Time spent tells how long you use Instagram each day on average.
You can view, archive, or delete posts you've shared in Photos and videos.
View and make changes on likes, comments, and other interactions on Instagram when accessing Interactions.
Account activity displays all the changes you've made to your account since you created it.
You can view the search history on Instagram by selecting Recent searches.
Similar to Recent searches, all the links you've accessed will be found on Links you've visited.
Archive is simply understood as the content you've archived.
If you want to view your deleted posts, go to Recently deleted.

Among all these options, please tap "Account history."
Now there's only one step left to see your old Instagram bios.
Step #3: View Your Old Instagram Bios
As we mentioned above, you can see all the changes you've made to the information of your Instagram account when you access the "Account history" section. Information here can be your phone number, bio description, account privacy setting, and more.
Just look at the title "Bio" while browsing through this screen to see how your bios were in the past. Besides the description, you can view the time you changed it.
You cannot copy these old bios and paste them again into your current Bio section. However, you can take a screenshot and edit your Bio precisely like what you've set in the past as you wish.
Instagram previously allowed users to discover bio description edit history by navigating to another section. However, many updates have been made, and this guidance is the latest update on how to do so.
Instagram limits the number of characters you can write in your Bio description. Remember to keep this number equal to or smaller than 150 to get Instagram's approval.
Final Words
Wee-hee! Now you know how to view old bios on Instagram, and we hope this article saves you much time finding the solution. Don't forget that we constantly update ourselves with numerous posts that provide helpful tips and tricks about social media like this one. Keep following for more!