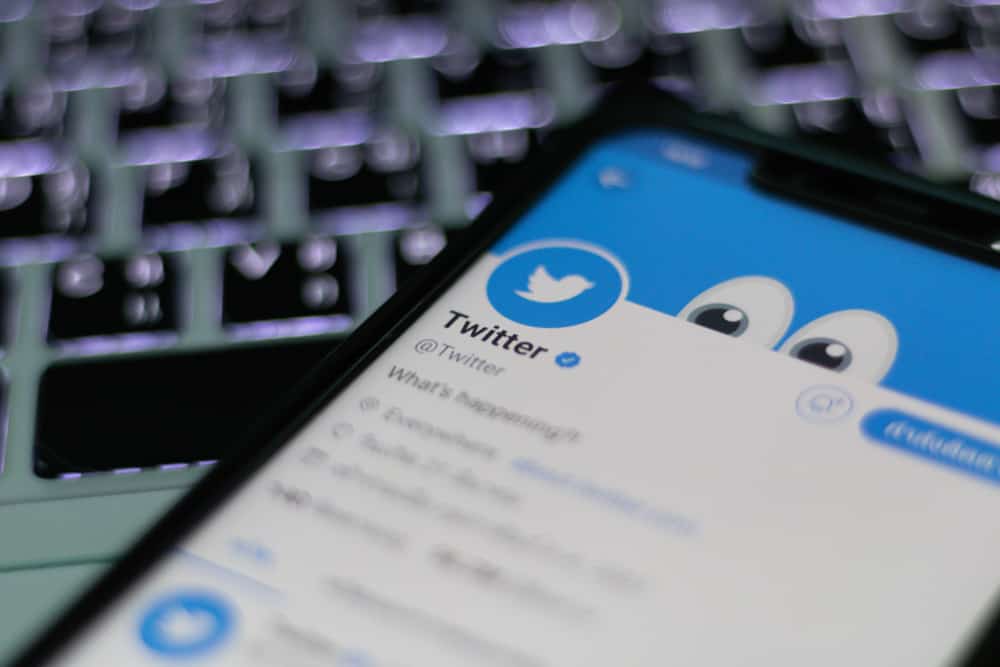 All social media platforms have their uniqueness, but what makes Twitter stand out is its ability to allow users to participate in real-time conversations of all kinds, helping consumers and brands enhance engagements and build relationships.
Little did you know that a lot of behind-the-scenes work is done by a designer to ensure the atmosphere and emotions of Twitter users are expressed simply through the kind of font used on the platform. A tiny detail masterstroke.
Twitter uses a font called Chirp, and it was launched on Twitter in January 2021. Chirp is in use in both web and app versions.
Twitter has repeatedly changed its font to help give its users a subtle tone and aid visual appeal, ultimately to make it received by users. So, what font has Twitter used before? What font does Twitter use now?
We'll cover this below and help you know what the current font does and why the font is being used.
What Font Does Twitter Currently Use?
The new Twitter font or type interface is called Chirp. This announcement was made on January 2021 by Twitter's Creative Director, Derrit DeRouen. Notably, stating that the brand refresh was to improve how emotion and imperfection are conveyed.

The Chirp font was officially launched in August 2021. "Notice anything different?" started a tweet from the Twitter official design account, @TwitterDesign. The tweet further went more profound on the updates made to make Twitter more centered on you.
These changes were made on both the web and phone versions. Chirp is a proprietary font, which means that it cannot be used for any projects or commercial purposes if you don't have a license.
Click here to read the entire tweet.
What Does the Twitter Current Font Add?
Twitters Blog extensively described what the Chirp font adds to Twitter. "Chirp strikes a balance between messy and sharp to amplify the fun and irreverence of a Tweet, but can also carry the weight of seriousness when needed," the blog explained.
First, the colors were changed to higher contrast and a lot less blue, and so were the buttons. This change was made to draw attention to the photos and videos you create and share.
They also made the "follow button look different, ensuring that you see the actions you've taken at a glance and make them stand out.
Finally, the visual clutter (messy sizes, colors, types of items) was cleaned up. Fewer gray backgrounds and unnecessary divider lines were taken out, them the spaces between text increased to make them easier to read.
What Font Has Twitter Used Before?
Like many other social media platforms, Twitter used to adopt the default system font for its mobile app. However, it uses a variety of fonts in its web version across different devices.
Here are the fonts Twitter once adopted for its mobile and desktop web version:
Roboto – This has been the default font for Android since 2011. It was used for the Android Twitter web.
Helvetica Neue – Was the foremost font for the Twitter web app on smartphones and tablets.
Segoe UI – This was used on Microsoft-based devices for Twitter.
Ubuntu – For PCs, Macbooks, and desktop Twitter apps.
Summary
While using the Twitter app, having the right mood and emotion is crucial and users fail to notice that a simple font can affect these feelings. This article helps to summarize answers to questions about the Twitter font.
Although not accepted generally by its users earlier when it was updated. The Twitter font, Chirp, has come to stay, and it has had an overall positive effect on its users.
FAQs
Who Designed the Twitter Font?
Twitter's font, Chirp, is developed by Grilli Type Foundry, a Swiss Indie brand specializing in making typefaces.
Can I Get the Old Twitter Back?
Yes, you can. Go to twitter.com and log in. Before you log in, a notification asking you to confirm if you want to "reactivate your account" will be seen. Choose to reactive, and you'll be directed to your Home page.
How Can I Change Font Style on Twitter?
The change font style option used to be available in the display options, but that option isn't available in the mobile app anymore.
What Size Font Does Twitter Use?
Twitter's default font size is 14px. However, you can regulate the size of your desktop view.