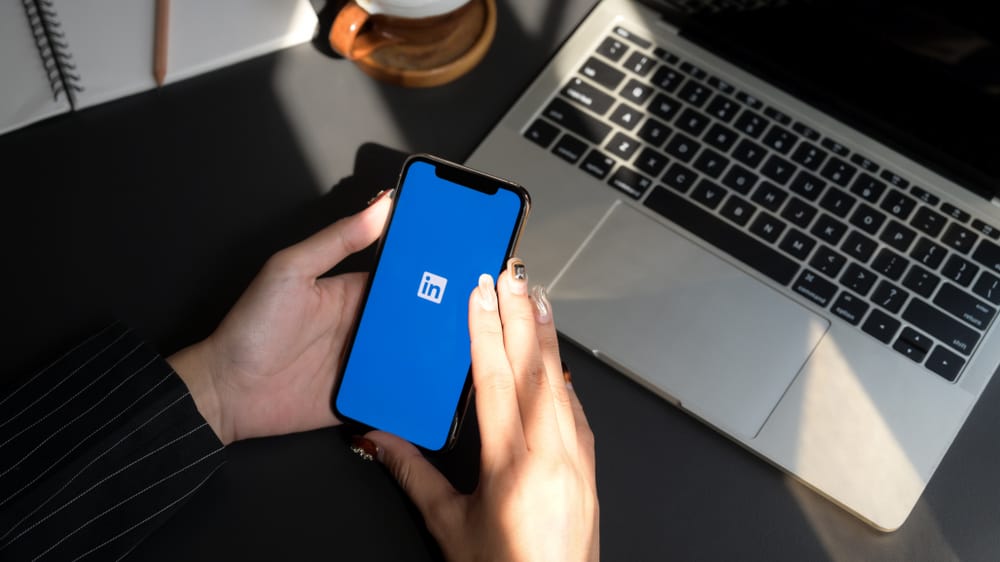 LinkedIn has evolved from a platform where you can drop your resume to one of the largest professional websites on the internet.
If you need to establish your career path online and connect with professionals in different industries, LinkedIn is the perfect place.
Like other social networking, you can make friends on LinkedIn, but mainly on a professional level. This type of friendship is called "Connections."
One way to build relationships with new people is to connect with the "connections" of some LinkedIn users. However, you must know how to see someone's connection on LinkedIn.
To see someone's connections on LinkedIn:
1. Navigate to the profile of the person whose connections you want to see.
2. Click on the "[number] connections."
Keep in mind that there are restrictions on whose connections you can see.
In addition to seeing a LinkedIn user's connections, there is a way for you to narrow down your search or see essential and closest connections. Also, making your connections invisible to others is relatively straightforward.
Learn all these aspects of LinkedIn connections in this guide as we explore them in detail. Read on to find out.
What Are Connections on LinkedIn?
LinkedIn is a platform for hosting resumes, finding a job, sourcing job candidates, and building relationships with professionals worldwide.
The site offers the necessary profile tools to build a standard 21st-century digital resume. LinkedIn currently houses more than 800 million users.
Like most other social platforms, you need to connect to others to enjoy the benefits of LinkedIn. When you do this, you have what is called "Connections."
Connections are people who are connected on LinkedIn because they know and trust each other. 
If you are connected to someone, you can see each other's posts, shares, and updates on your LinkedIn feeds. You can also send messages.
Connections are essential on LinkedIn because they can help you get a job, find business partners, and broaden your professional network.
Similarly, they can help you generate more income and revenue for your business, rebrand your business profile and connect you to potential customers while maintaining relationships with the old ones.
Like the famous saying, "Your network is your net worth." The number and value of your connections have a lot to do with your professional stand on LinkedIn.
While your LinkedIn connections might not necessarily fatten your bank account, it determines the career opportunities you get.
In other words, the number of professionals you connect with is crucial to use the site effectively. If you want new connections, you may check your friends' connection lists to see if you will find potential professionals.
Seeing Someone's Connections on LinkedIn
First of all, you can only see the connections of your 1st-degree connections. Even then, they can choose to hide it from you from LinkedIn settings.
Here's how you can see someone's connection on LinkedIn:
Open LinkedIn on any device.
Tap on the search bar at the top.
Type the name of the LinkedIn user whose connections you want to see and hit the search button.
Click on the "View full profile" button.
Click on "[number] connections" underneath their location.
Go through the list to find someone you are interested in connecting with. You can also use the filters above.
You can quickly access a LinkedIn user's closest and most valuable connections.
To do this, scroll down the user profile page whose top connections you want to see. Under "Skills," you will see people who have endorsed their skills or recommended them.
If you can't access your 1st-degree connection's connections, the person has their network closed.  
One tangible reason to keep your network closed is to prevent competitors from stealing your connections. So how do you protect your LinkedIn connections from being stolen by competitors?
How To Protect Your LinkedIn Connections From Competitors (Mobile App)?
To hide your connection list from everyone on the LinkedIn mobile app, follow these steps:
Open the LinkedIn app on your mobile device.
Tap on your profile icon in the top left corner.
Tap the "Settings" option at the bottom.
Select "Visibility."
Select "Connections."
Toggle the "Connection visibility" off.
How To Protect Your LinkedIn Connections From Competitors (PC)?
Here's how to hide your LinkedIn connection list on your PC:
Navigate to LinkedIn on your favorite browser.
Click on the "Me" button at the top.
Click on "Settings & Privacy."
Select "Visibility" from the left navigation.
Select "Connections."
Toggle the "Connection visibility" off.
Your first-degree connections will always be able to see your mutual connections, regardless of the setting you implement. Also, you can't single out the people who see your connections. It's either your 1st-degree connections or no one.
Key Takeaway
LinkedIn is a professional website for career-driven individuals to make significant connections. Connections are people you know and trust. You can easily connect to people you know on LinkedIn. 
However, you can also check other users' connections by going to their profile page and clicking the number of connections below their profile icon.
By doing this, you can expand your professional connection base and get great opportunities.