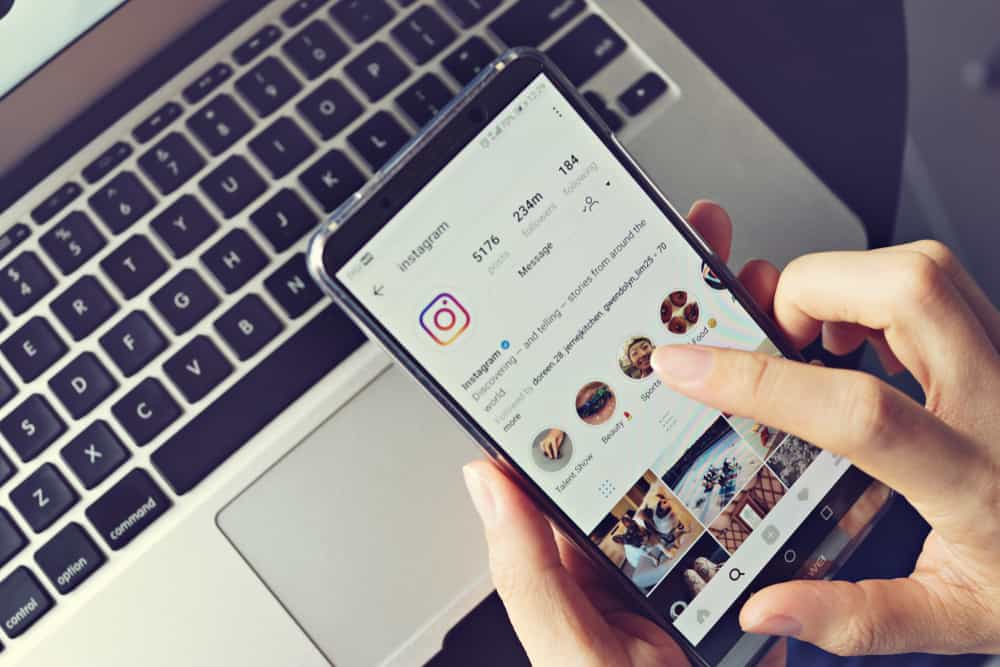 Whenever you click a link on Instagram, it opens it using the app's built-in browser. This might appear to be a convenient feature that permits you to visit other websites without leaving the app environment.
The drawback to this present feature is that anytime you need to revisit the link, you cannot find it on your regular browser, which may turn out to be frustrating for new and inexperienced users.
Lucky enough, the Instagram built-in browser stores your browsing history. You can always access it anytime by simply heading over to your Instagram app and tapping "profile > menu > your activity > links you've visited." There you can find all the links you've ever clicked on your Instagram account in reverse chronological order.
This article will cover steps and procedures for how you can locate your Instagram's in-built browsing history, ways you can manage them, and guide you on how you can download your data if required.
Guidelines on Viewing Your Instagram Browsing History
Follow these steps to view your Instagram browsing history:
Open your Instagram app on either your Android or iOS device.
Tap the profile icon in the bottom right corner of your screen.
Tap the menu bar (the three-line icon) at the top right corner of the screen.
Look for the "Your activity" option and select it. This will take you to another screen where you can manage your activity.
Select "Links you've visited."
You'll find every link you have ever clicked on your account, from the most recent to the oldest.
To revisit any of the sites, tap on the link, and the in-built browser should take you to the respective website. If perhaps you decide to open up the link using your default browser, you can do so by tapping on the three-dot icon and selecting the "Open in browser" option.
How To Clear Your Browsing History
Here are a few procedures you can follow to clear your browsing history on Instagram's built-in browser:
Open the Instagram app.
Go to your profile.
Tap the menu icon in the top right corner.
Select "Your activity."
Select "Links you've visited."
On the iPhone, swipe left on the link you wish to hide. On Android devices, long-press the link you want to hide.
Tap "Hide."
A modal explaining how the hide feature works will pop up. Go ahead and select "Hide."
You should always remember that whenever you delete a link, it permanently removes it from your in-built browser's history, although Instagram can always view and use your data. Technically, the link only becomes hidden from you, so be sure that's what you want before deleting it.
How To Download Your Instagram History
Whether you decide it's time to say goodbye to Instagram or feel you should have a backup of your account, downloading your Instagram data can always prove to be helpful.
The more time you spend on Instagram, the more information they collect and accumulate on you. You can view things like your browsing history in the downloaded data. You can also see other helpful information like your login history, bio-history, shared photos, videos, etc. 
On Mobile Apps
Open Instagram on your mobile device.
Navigate to your profile.
Tap on the menu icon in the top right corner.
Select "Your activity."
Select "Download your information."
A box will be provided for you where you need to fill in the email address where you'd like to receive the link to download your data. Fill the box and tap "Request Download."
You will now be required to enter your Instagram account password, after which you can continue by clicking "Next."
If you change your mind, you can always go back to cancel the request before it gets delivered to your email by clicking the cancel download button. Within the next 48 hours, you should receive a message entitled "Your Instagram information" on your email. Open the message and press the "Download information" button to begin your download.
On PC
Navigate to Instagram.
Click on your profile picture in the top right corner.
Select "Settings."
Select "Privacy and Security."
Scroll to the "Data Download" tab and select "Request Download."
A box will be provided for you to fill in the email address where you'd like to receive the link to download your data. Fill the box and click "Next."
Confirm the download request by entering your Instagram password in the box, then press the "Request Download" button.
You will receive an email titled "Your Instagram information" within 48 hours. Open the email and click "Download information" to begin the download.
Conclusion
Your Instagram account is yours; therefore, your secrets should only be between you and Instagram. You can control the information people see about you and maintain your dignity.
Now that you know how to manage your history on Instagram, you have ultimate control over your account. Go ahead to review comments and post likes, view recently deleted photos and videos, see how much time you spend on Instagram daily, and so much more.
FAQs
Can Anyone See Your Instagram Browsing History?
Unless they have access to your password, no one can view your history on Instagram or watch what you do and who you chat with.
Can You Delete Instagram Browser History on the Desktop?
Unfortunately, you can't delete your Instagram browser history from a Desktop browser. It can only be done using the mobile app. Instagram hasn't given an official reason why. A good guess should be the fact that the Instagram web version does not have an in-built browser.
Can I Recover a Deleted Photo on Instagram?
Yes, it is possible to recover deleted photos, videos, and stories. Simply navigate to your activity in the menu and select recently deleted. You can now view and manage your deleted files.