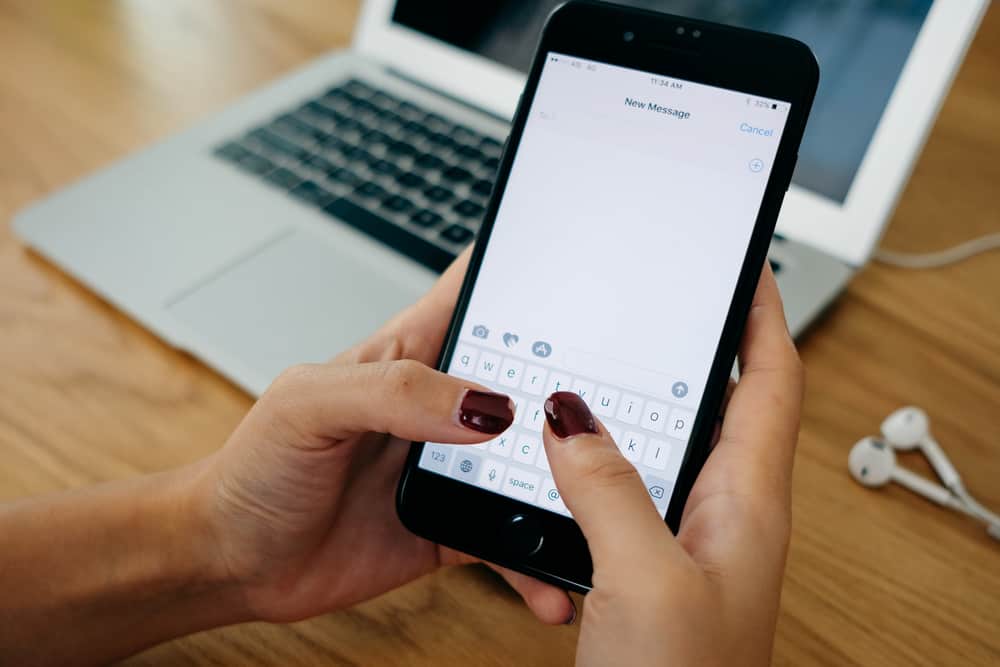 iMessage is a messaging app for all Apple devices.
It allows you to send text messages, pictures, videos, documents, locations, and other multimedia. In 2016, with the launch of iMessage games, things took a rather exciting turn for all iMessage users.
When you are texting somebody and suddenly feel you have nothing to talk about, you can always resort to iMessage turn-based games to have fun. And, there is nothing better to kill time than the game of intellect, chess, right?
If you want to play a chess board game on iMessage with your pal, here is our guide to help you find it to flex your skills.
There are many games available on iMessage that you can play with your friends while chatting. To play any game, first enable the iMessage service on your device. Next, search for any Chess game like Chess Me, CheckMate, and GamePigeon: Chess on the App Store within your messaging app. After the download, you can play your turn, and your opponent will get the notification to play theirs. The game will continue till there is a checkmate for anyone.
Let's explore more about the Chess game on iMessage to flex the latest tricks you learned online to impress your friend or to kill some time with them.
Playing Games on iMessage
Playing games online is always fun for many reasons. The first reason has to be that you do not have to face the humiliation of loss directly.
Then, you do not have to leave your bed while playing online games. And finally, playing games online is physically less challenging than in the physical world.
Then, Apple engineers thought it was not enough, and they had to make things even more interesting for their users.
So, they launched iMessage games for those who have nothing to discuss with their friends and want to fill awkward empty silences. 
iMessage offers many turn-based games you can enjoy with your friends or family.
To learn more about iMessage games, check out this article.
There are many kinds of classic and other game apps on iMessage.
If you know chess and enjoy playing it or got intrigued by it (after watching "The Queen's Gambit" like everyone else), you can also play it with your friend on iMessage.
So, to play chess or any other game on iMessage, you must follow these steps.
Step #1: Enable iMessage on Your iPhone
Before playing any iMessage game, you have to make sure iMessage is enabled on your device as well as your opponent's.
Follow these steps to enable iMessage:
Open the Settings app on your iOS device.
Scroll down and select "Messages."
Turn on the "iMessage" toggle.
Open any of your friend's chats on your Messaging app with iMessage on and see your text box there. If it says "iMessage," it means iMessage is turned on on your device.
Step #2: Download Any Chess Game App
iMessage has tons of apps where you can play different games.
Some apps are exclusive to iMessage, while others you can find elsewhere. So, you need to search and find the Chess game app to play the game with your friend.
All games in iMessage are turn-based, meaning each opponent has to play their turn and wait for the other party's turn to proceed forward.
Follow these steps to download and install any chess app on iMessage:
Open the messaging app on your iOS device.
Open the conversation with the friend you want to play the game with.
Tap on the Apple Store icon in the navigation drawer at the bottom.
Tap the magnifying glass icon at the top.
Enter the name of the chess game you want to download; we are going for "Chess Me."
Tap on the "Get" button and start the installation process.
Step #3: Play Your Move
After the installation, open the game and make your first move. After your move, your opponent will be notified to play their turn.
Keep playing the game with your friend until it's a checkmate for any of you.
You can also find other chess game apps like Checkmate and also on Gamepigeon to play with your friends. Whatever game you download will appear in the drawer below the text box on your Messaging app. 
Final Thoughts
Chess is a game of intellect that requires skills and the ability to think better than your opponent.
Chess is a great exercise to brush up your mental skills, and if you run out of conversation with your friends on iMessage, it is time to start a chess game with them.
iMessage offers various chess game apps that you can enjoy with your friends.
Just follow our guide to have an amazing time with your friends.