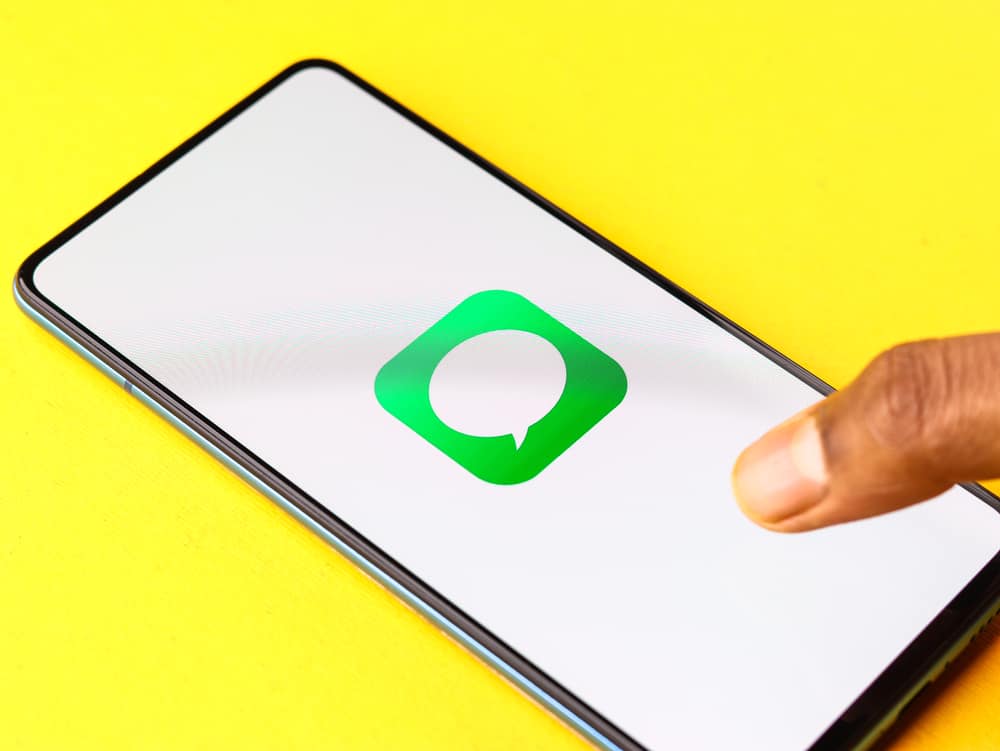 If you talk on texts to someone every other day, you might have encountered certain times when there is nothing to talk about. You want to keep the conversation going, but what more can you do when you have discussed nearly every matter?
To deal with such situations and bring the needed zing, iMessage, the messaging platform on Apple devices like iPhone, iPad, and iPod, has introduced games. If you wonder what these games are and how to play them, let us break everything down for you.
iMessage games are the games you play in iMessage, some of which are exclusively available only in iMessage and not elsewhere. These are turn-based games that both parties can play conveniently at leisure. You can download these games from App Store.
Let's learn more about iMessage games to play with friends next time you guys have nothing to talk about.
Everything About iMessage Games
If you are an iPhone, iPad, or iPod user, you must know iMessage. If you are not, you must have a pretty good idea about it. iMessage is the instant messaging service developed in the illustrious labs of Apples Inc and introduced to the world in 2011. This messaging service works on Apple iOS, macOS, iPadOS, and watchOS.
Like good old WhatsApp, you can send texts, pictures, videos, locations, and documents on iMessage to another user of an Apple device. The messages are encrypted and will appear inside a blue bubble with delivery status telling whether the message is sent, delivered, or read by the other party.
In 2016, Apple notched up its iMessage game when it introduced iMessage games with the release of iOS 10. It added another dimension to your texts with your friends. This feature allows you to play games with them while texting side-by-side. 
iMessage games offer users a new way to communicate with their friends and challenge them while adding needed zest to their daily text-based conversations.
iMessage games are turn-based — meaning both parties to the game can play at their ease conveniently when it is their turn. Another important thing about these iMessage games is that some are available exclusively on iMessage, while others you can also find elsewhere.
There are word games, checkers, poker, basketball, hockey, battleship, golf, chess, and other games.
Did You Know?
GamePigeon is the most popular mini-games platform for iMessage. It has plenty (24) of turn-based classic games you can enjoy with your friends.
How To Play iMessage Games?
Follow these steps to play iMessage games.
Step #1: Enable iMessage
Before playing iMessage games, you need to ensure you have enabled iMessage. Follow these steps:
Open the Settings app on your iOS device.
Scroll down and select "Messages."
Enable the "iMessage" toggle.
Now, let's move to the next step, which will teach you how to download any game to play with anyone on iMessage.
You can also check if your iMessage is on by going to the Messages and viewing the text box. If it says iMessage, meaning the service is enabled on your device.
Step #2: Download iMessage Game
Follow these steps to download iMessage games:
Open the Messages app on your iOS device.
Open any conversation or create a new one.
Tap the App Store icon at the bottom.
Here you can see all the games available for iMessage.
Tap on "GET" next to any of them to download them.
Step #3: Play the Game
After downloading the game, open the game and do your turn. After yours, the next party will get the notification to play their turn in the game initiated by you. They also will need to download the game to proceed with their turn.
Points To Remember
– Only iPhone, iPad, or iPod users can play these games among themselves.
– Make sure the friend you want to play the iMessage game has the iMessage feature enabled on their device.
The Bottom Line
If you want to talk to some people and keep in touch with them daily, then adding a little zing into conversations is imperative.
You should try iMessage games if you have an iPhone and use the iMessage service. There are plenty of games you can play with other parties and have loads of fun.
So, do try them and let others know about them as well.
FAQs
What is the iMessage app?
iMessage is a messaging app available on iPhone, iPad, and iPod. You can send iMessages (texts, photos, videos, documents, etc.). You need a stable internet connection to use the iMessage app, and you can only send such messages to people with iPhones, iPad, or iPods.
These messages appear in blue bubbles and give you the delivery status of the message as "Sent," "Delivered," and "Read."
IMSG is a term more frequently used in TikTok, meaning "Instant Messaging Games." You can play these games in instant messaging apps like WhatsApp and iMessage with your friends.
What is the process to turn on the iMessage feature on iPhone, iPod, and iPad?
Go to device "Settings." Scroll down to "Messages" and turn on the toggle for "iMessage."
You can get iMessage from App Store on your iPhone. These games are typically free to play but can also contain in-app purchases.
Does playing iMessage games need internet?
Absolutely yes! To even use the iMessage app for sending messages to your friends, you need the internet, so naturally, to play games here, you need an internet connection.