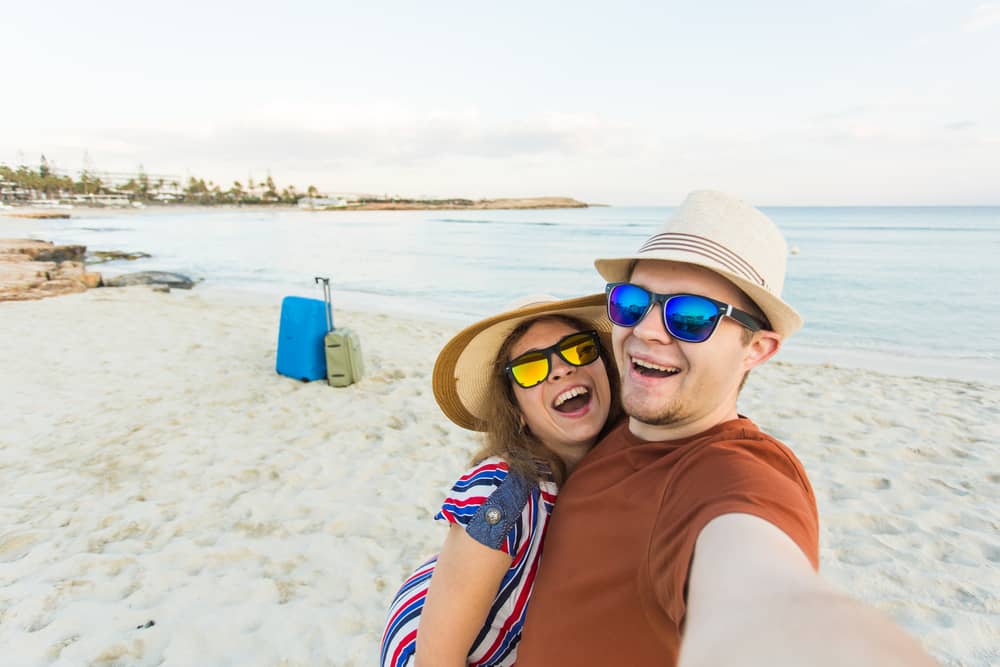 With the rise of technology, many people now prefer getting to know another person online before actually meeting them. If you're interested in making a guy like you, Snapchat is a great place to start from. But how can Snapchat help you get a guy to like you?
You can make a guy like you on Snapchat through:
1. Sending private snaps that appear welcoming and thrilling.
2. Indicating that you're open and single.
3. Making your snaps and stories appealing.
4. Maintaining your charisma through lively conversations.
5. And keeping an exciting streak going.
There are multiple Snapchat tips and tricks that can increase the chances of a guy staying interested in you. Read through the article, and then shift your conversations to Snapchat!
Let's start by understanding Snapchat a little better.
How Is Snapchat Good for Dating?
Here is everything that makes Snapchat a better option for dating than other social media apps.
Easier Conversation Starters
Social media apps have been the reason for the relationship of many couples. But it all starts from just a simple introduction. You can comfortably start a conversation by sending private snaps or streaks that can start a conversation.
Asking exciting questions through snaps is a great way to start conversations.
No Traces of Your Conversation
Snapchat is a great platform where you can find people, add them and talk to them with a vanishing chat feature.
This gives users the ultimate privacy while using the application. The vanishing feature was so innovative that almost all other social media platforms included this too.
Your Privacy Isn't Invaded
Unlike other social media applications, Snapchat maintains your privacy and tells you about every action taken by the other person with your chat.
This includes notifications for taking screenshots, saving pictures that you share, and your snap replays.
You Can Track Your Friend's Location
I don't know if it's a good thing or bad, but you have the feature to track your friend's location on Snapchat.
Snap maps can help you locate friends, but only if they have given access to you to track their location.
You Can Add Fun With Memojis
Memojis can make your conversation fun and engaging. These online fictional characters represent you on Snapchat and reflect your appearance.
You can customize it according to your preference. For example, you can change your character's clothes and try on new items in the store.
To add a more personalized touch to the character, you can play with the facial features like facial hair, face structure, eyes, etc., to make it look just the way you want.
Keep Your Snap Streaks Exciting
Streaks are one of the reasons why Snapchat got so popular. You get to have an insight into the lives of your streak partners by sending snaps to each other daily.
Keep your snaps fun, and you'll get to talk to your crush daily. Avoid sending blank streaks.
5 Tips To Find a Guy on Snapchat
Snapchat was initially introduced by the name of "Picaboo" and had an entirely different purpose before becoming what it is today.
Finding people on Snapchat these days shouldn't be a difficult task. There are currently more than 360 million people on Snapchat. I'm sure you can find a few if you do the right things.
Here are a few ways to find people on Snapchat:
Search by Username
You don't know anything about a person you like except for their name. Try your luck and search for their name. Chances are, you might find their names in the suggested list.
Search by Phone Number
Snapchat lets you find a person through their phone number as well. If you've got someone's phone number, you can save it on your contact list, and Snapchat will automatically show you their username if they've registered their account on the same number.
Scan Using Snap Code
Another easy way to find a profile is through a Snapchat snap code. Every profile has a unique code. This QR code allows others to land directly on your profile when scanned.
If you have their snap code, you don't have to enter anything; open the barcode scanner built-in Snapchat, and you are good to go.
Random Picks
If you are lucky, Snapchat might suggest some profiles through your mutuals. It's a great way to meet new people, and who knows, you might come across your dream partner.
Find Friends Through Snap Maps
Snapmap lets you see random people's stories located on the map. If you wish to add that particular person, you can just send a request and start a conversation.
It's as simple as that!
5 Things You Can Do to Make a Guy Like You on Snapchat
Here's a list of things that you can follow to make a guy interested in you:
Post Fun Stories
Snapchat is the pioneer of 24hrs stories that reflects your daily activities and tells more about the person and his hobbies.
Try to make your stories as attractive and fun as possible. You can do that by posting fun activities that you do throughout the day.
Add Some Flirty Captions to Your Snaps
Sending direct snaps is a way to show importance to the other person. You can show your interest by adding flirty captions to your snaps.
Here are a few examples to get you started:
"Single life sucks!"
"Guess who's done being alone on valentine's day?"
"On a bae hunt"
You can think about other lines that will reflect your personality and send a flirty message to the guy. Otherwise, there are many caption ideas that'll help you start a conversation.
Use Suitable Filters
Filters on Snapchat are a great way to make you feel more confident. Try different filters, and use the one that makes you feel most confident.
To find out the right filter for you, you can check out some of the best filters on Snapchat.
Maintain a Healthy Conversation
Maintaining a healthy conversation is as important as any other step. If you're interested in talking to a guy, you've to give him a reason to talk to you.
No one would want to engage in a boring conversation, so try talking about things of both of your interests.
The best way is to go with the things or hobbies you have in common. The more he can relate to it, the more interesting it would be.
Showing Off Your Talent Will Help!
It's great to have a talent that you can show off to others. Try sending snaps of the hobbies and activities you perform throughout the day.
For example, snaps from the gym, while playing a sport, or practicing your hobby, etc. Aesthetic snaps add life to regular activities. Avoid sending poorly taken photos.
Things to Avoid While Talking to a Guy Over Snapchat
If you wish to attract a guy to you, the following list of don'ts can help you get your first date on Snapchat.
Avoid Using Fake Information
You can choose to add the information you like on Snapchat, so ensure your information is correctly entered.
For example, avoid using fake names or IDs to look for a partner. It can be an instant turn-off when they find out.
Don't Spam With Snaps
Sending too many snaps can destroy your chances of getting a person to like you. Avoid being pushy, and don't spam with blank snaps all the time. Instead, you try to make your snaps attractive and engaging.
Don't Be Too Pushy
Analyze responses to your snaps and messages. It's best to take your attention away for a little time if you don't feel the same energy.
If they're interested, they'll get back to you soon!
Avoid Showing Off
Every relationship starts differently, but if you think showing off your wealth would be a turn-off for the guy you're interested in, then try avoiding it.
Instead, you can send snaps where you show your fun and romantic side.
Endnote
Snapchat is a great platform to meet different people. You may even find your soulmate if you do the right things.
Making a guy like you on Snapchat is an art that you can easily perfect. Show your best side by using Snapchat filters and keep the conversation engaging by sending private snaps and flirty messages.
Reflect positive energy and act according to the response you get. If it's up to your expectations, then bingo!