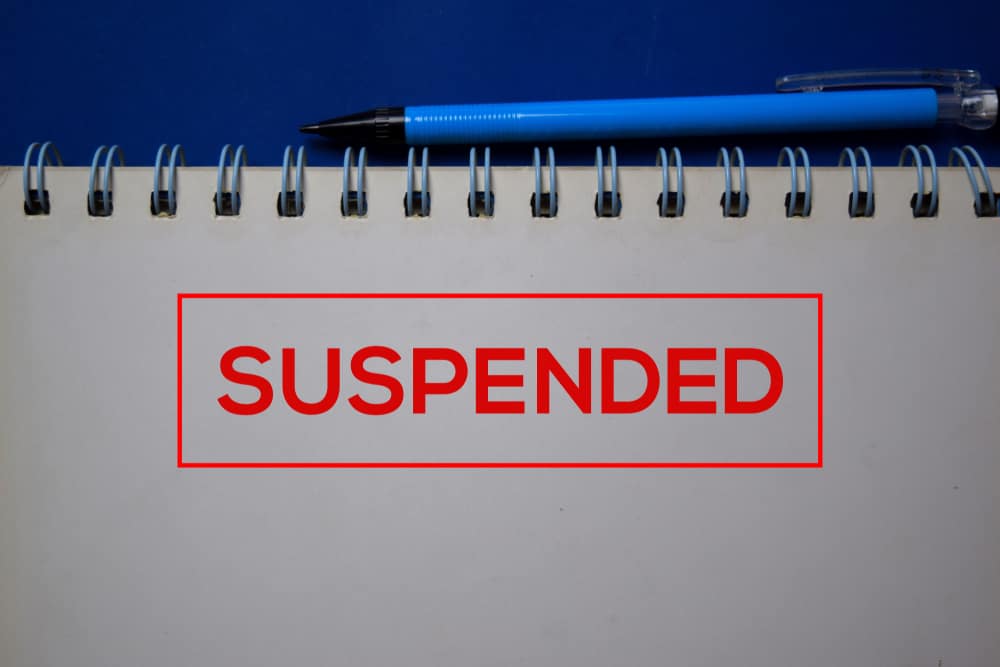 TikTok enforces a stricter policy on its users' accounts to ensure a safe community for the other members. Generally, when an account violates a community guideline, the platform gives a user a temporary suspension, and when the offence is committed repeatedly, it leads to a permanent ban. However, it takes a while before TikTok releases your account for a temporary suspension.
TikTok's temporary suspension lasts from 24-72 hours up to seven days, depending on the offence committed. However, the suspension means you'll not be able to go live, but you might still post videos and access other app features. When it's a permanent ban, your account becomes inaccessible forever, and your followers, comments, and likes are replaced with other characters.
This article will go over what can cause a temporary and permanent suspension and how you can get back your suspended account on TikTok.
How Does Your Account Get Suspended on TikTok?
For a temporary suspension on TikTok, there are various causes, but the most common one stems from using the Live Streaming option. You'll be temporarily suspended from the platform when you show inappropriate content or advocate for things violating community guidelines. Consequently, you'll be banned from using the live stream for 24-72 hours, sometimes seven days.
TikTok will send a notification saying, "Oops, your account has been temporarily suspended," for a temporary ban. However, for a permanent ban, you get the message, "This account is currently suspended."
A permanent suspension means the user has violated TikTok's community guidelines more times than pardonable. For a permanent ban, the account is banned for life, and the user will not be able to create an account with the same email or mobile number. However, if you feel the permanent suspension was a mistake, you can use the platform's support channels to appeal.
Community Guidelines of TikTok
TikTok prioritizes its users' safety by ensuring the content posted on the platform is safe for a wide range of audiences. If you violate any of these guidelines at first, you'll get a temporary suspension, as that might be due to a mistake.
But when the action's repeated, it leads to a permanent ban. So these are the community guidelines you should take note of.
Do Not Advocate for Violence on the Platform
Do not advocate for violence on the platform as a joke or a trend. Even if the person is painted as bad by the media, do not instigate violence against them in any way. If you do, you risk being banned from the platform.
Do Not Post Explicit Content
You're not expected to post any content sexually explicit or show nudity on the platform. The platform is strict about this rule and clamps on any provocative video that insinuates sex. If your account is found posting suggestive videos, it can lead to suspension.
Do Not Post Self-Harm or Suicide-Promoting Content
Any video that promotes self-harm or injury is also prohibited on TikTok. Even as a joke, you'll violate a rule that could result in suspension.
Avoid Shocking, Graphic, Sadistic, or Gruesome Content
Avoid shocking, sadistic, and gruesome content. TikTok might consider it a threat to public safety. Such content is prohibited from the platform, and they can even report it to legal authorities.
Avoid Promoting Substance Use
Your account should not be found promoting the illegal use of substances/hard drugs. Asides from frowning on substance use, TikTok also frowns on anything activity that's illegal.
Do Not Threaten Other Users on the Platform
You cannot use your account to make a threat to community members or even people off the platform. Threatening or bullying anyone atop the platform will result in at least seven days of suspension.
Do Not Impersonate Other Craters on the App
Impersonation is a form of identity theft that's highly frowned upon by TikTok. If you impersonate anyone in any way on the platform, you'll get suspended.
How Do You Get Your Account Back After Suspension on TikTok?
You can get back your account from suspension on TikTok if you prove your intentions are pure and you did not mean to violate any of TikTok's rules. Your account might be released from suspension in these few steps:
Launch your TikTok app and navigate to your profile by clicking the profile icon to the far right of the bottom navigation bar.
Click on the Menu at the top right of the page, and select "Settings and privacy."
Go to the "Support" section and click "Report a problem."
Tap on the question that best fits your suspension problem and answer to get your account back.
However, if you can't access your account, you can get it back by reaching TikTok's support at [email protected], [email protected], [email protected], and [email protected].
A particular reason that can make TikTok suspend your account apart from the ones listed is making a mistake in your age on the app's sign-up page. The legal age is 13 years and older to be on the app, and anything lower will be suspended.
For this, you'll need to access the TikTok website, make an account, and state your age correctly. If you do not do this, your account will be suspended permanently.
Conclusion
A TikTok ban can last for a while or forever, depending on the offense. If you reach the customer support channel sooner, you can unlock your account faster than most. However, make sure you stay out of trouble and adhere to community guidelines as you proceed.