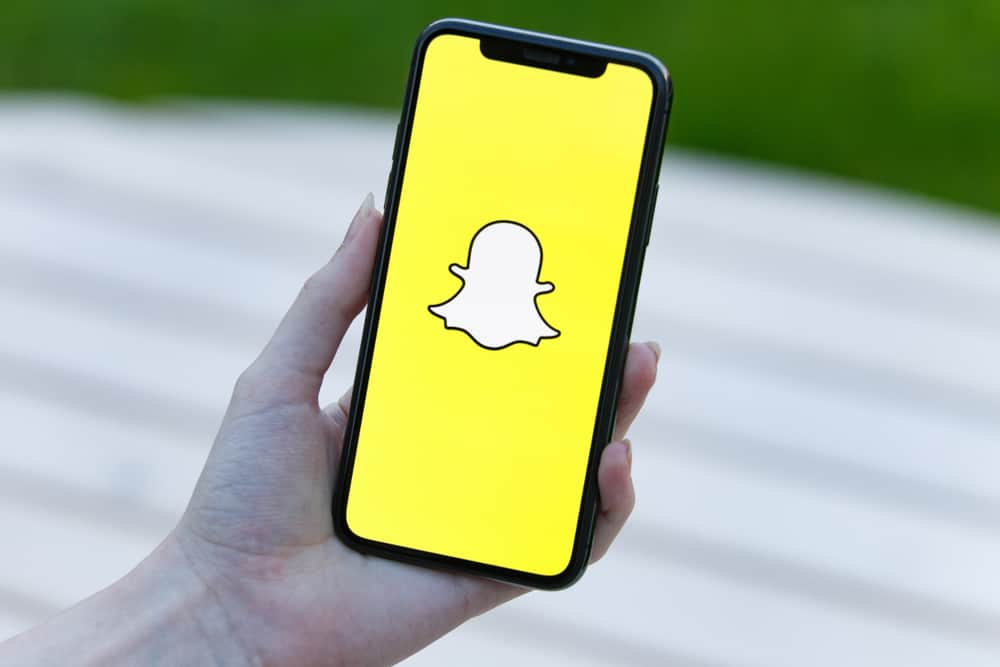 With the ever-increasing popularity of social media networks worldwide, there is no doubt that the typical social media user's concern for safety has also increased. In fact, more and more online users are looking for the highest safety standards to keep their personal information private and away from prying eyes. That being said, Snapchat is one social media platform that prioritizes users' safety and confidentiality to the absolute max.
So, if you didn't already know about this social media platform's safety regulations, you must understand that Snapchat doesn't disclose its users' personal details to anyone else.
As a result, other people can't see your phone number unless you specifically mention it on your account. However, that also means that you won't be able to get someone's number from Snapchat if they haven't posted it deliberately.
That said, don't worry. We have some good news for you today! You can quickly get someone's number from Snapchat by following a few easy steps. So, on that note, let us look at some of these steps down below.
Method #1: Video Call the User on Snapchat
Snapchat's video calling feature is similar to a voice call. Follow the steps below to video call your friends:
Firstly, open your Snapchat app.
Next, go to your chat screen by swiping right on the Snapchat home screen.
Hold the Snapchat user's name and slide your finger right or left.
Next, tap on the video camera icon to start a video call.

When the other person picks up the video call, initiate a friendly conversation and be respectful. In the end, if the person's behavior is positive towards you, you can end the conversation by popping the question, "Hey, can I get your phone number, so I don't have to video call you again and again?".
If the person is genuinely interested in talking with you again, they will give you their phone number!
Method #2: Search For Their Number on Facebook
Facebook's primary goal is to bring people closer via information sharing. Therefore, you can use this to your advantage and look for your Snapchat friend's phone number.
While most people think you need your friend's name to search for the number on Facebook, that isn't the case. Sure, having their name will make the task easier. However, it isn't a requirement.
You only need to know the school, college, or university they attended or any other similar detail. So if you know this (chances are you already do), all you need to do is go to their profile and see if they've posted their phone number on their Facebook profile.
You can do this by following the steps mentioned below:
Open their Facebook profile.
Go to "About" and tap on "Contact and Basic Information."

If they haven't hidden their contact details, their phone number be listed.

However, if their contact information isn't available, you can use a reverse lookup on their Facebook username (steps mentioned in the first point).
Method #3: Ask The User To Give You Their Number on Snapchat
Then is no simpler method to get someone's number from Snapchat than to ask them directly on the social media platform. After all, if someone hasn't mentioned their number on Snapchat, a simple "hey can I get your phone number" might do the trick for you.
In fact, this approach is a hundred times better than using an application than advertises it'll reveal a Snapchat user's personal details if you purchase the paid subscription. Chances are, it's a scam, and the application will end up stealing your information, such as debit card/credit card details.
Simply asking someone for their number on Snapchat is easier said than done. After all, most users will probably hesitate to share their number, especially if they don't know a particular Snapchat user.
Therefore, to use this method effectively, try to become friends with that person first, and when the time feels right, pop the question! Then, if they feel comfortable, they will share their number with you without any ifs or buts.
Method #4: Ask the Snapchat User's Friends
Snapchat is a social media platform where everybody knows everyone, and chances are you can use these mutual friends to get someone's number from Snapchat.
However, the challenge here is how should you approach that particular mutual friend and ask for their friend's phone number? After all, you don't want to sound like a stalker, right?!
Be transparent and tell the mutual friend why you need their friend's phone number to avoid this. If you have a valid reason, they might give it to you. However, some people will first ask their friends for permission before handing out their phone number.
 If they say yes, you're good to go. But, if they say no, you have to respect their decision and let them be.
Summary
It can be a daunting task to get someone's number from Snapchat. However, you can increase your chances of finding someone's number from Snapchat by following the methods mentioned in this article. So, give them a try today!
Frequently Asked Questions
How can I find someone's Snapchat username?
Every Snapchat user has their username mentioned below next to their Bitmoji or profile avatar.
Can I find someone's phone number through Snapchat?
The short and painful answer to this question is a NO! Snapchat doesn't share its users' phone numbers for security reasons. So, unless a user has specifically mentioned their phone number, you probably won't be able to find it.
Why can't my friends add me on Snapchat through my phone number?
This depends on your Snapchat account's privacy settings. If your friend cannot add you by your phone number, you've opted out of the "let others find me using my mobile number" feature on Snapchat. So, follow the steps below to enable it:
1) Open Snapchat on your mobile device.
2) Tap your profile picture and go to "Settings" on your profile page.
3) Scroll down on the "Settings" menu and tap on "Mobile Number."
4) Finally, enter your phone number and tick the "let others find me using my mobile number" option.
5) You're done!