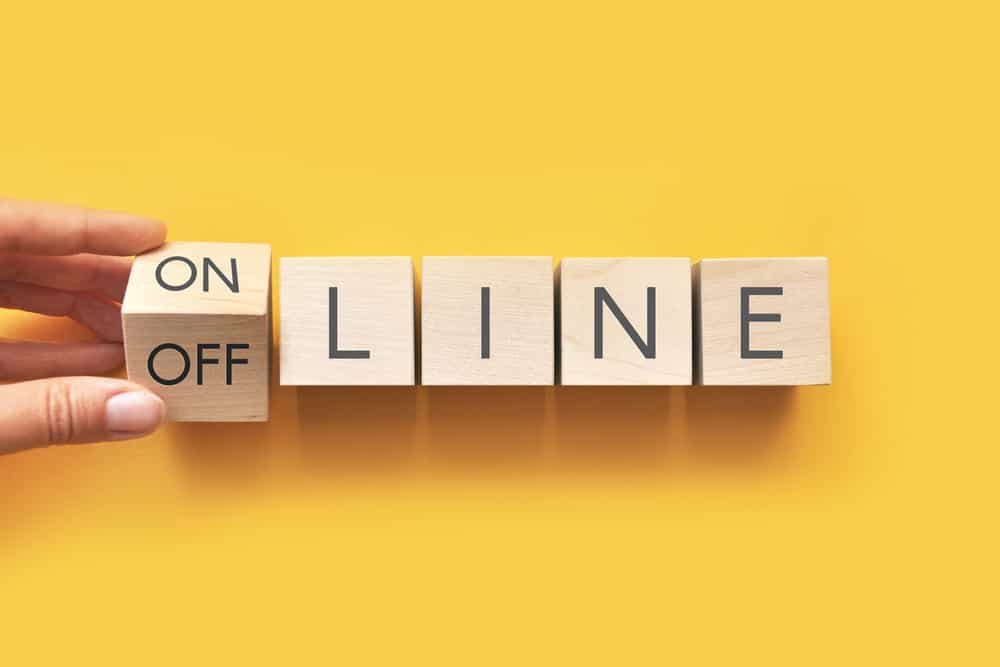 Social media can be a weird space.
One time a user you follow is active and posting daily.
After a while, they go under the water, and you almost think they logged off a long time ago.
That could not be the case because some Instagrammers are pros at operating under the radar.
So, how can you seem offline on Instagram?
You can be active on Instagram but appear offline. Instagram's activity status lets you change how you appear to other users. Disable the activity status if you don't want the entire social media to know what you are up to these days.
The activity status tracks the time you have been online. It allows friends to know when you are active or offline on Instagram. If you have been on these platforms for a while, you understand they can be invasive.
Luckily, Instagram shows these details only to users you message privately or follow. But it is nice to hide the activity status when you want to play tricks on your followers. Here is how to appear offline on Instagram even if you are online.
What Appearing Offline on Instagram Does?
Appearing offline on IG, yet you are online, does several things. All of them revolve around your activity status.
Turning the activity status off to seem offline hides your status from followers and other users:
No one will see when you are online and actively browsing newsfeeds, stories, reels, and IGTVs on the network.
Your followers will not see when you were last online. Most people use this trick if they want to ignore their followers or are busy to respond when they see messages.
It means you can hide almost all aspects of your IG activity status on your profile. On the other hand, you won't see other people's activity statuses as well.
If you want to keep viewing someone's activity status, you have to let them see yours too.
Reasons for Wanting To Appear Offline on Instagram
There are a few reasons why some people prefer appearing offline on Instagram. Here are a few circumstances you could be facing to consider toggling off your IG activity status:
If you have annoying people who won't let you be when they see you online, you don't want to block them.
When people you connected with previously want to take advantage of your online activity status.
You could do it for fun and try out how the feature works.
Regardless of your reasons for switching to an offline mode, the Instagram feature can be helpful. You can always change the status to reveal your online status again.
How To Change the Activity Status on Instagram?
Most people use Instagram on their mobile devices. Menus might be different depending on the device you are using. But, the procedure is the same across all.
Method #1: Turning Off the Instagram Activity Status on a Smartphone
Below is the process for anyone who uses IG on their smartphones or tablets. It cuts across Android and iOS devices.
Open Instagram on your mobile device and log in.
Tap on the profile tab in the bottom right corner.
Tap the hamburger menu icon in the top right corner.
Select "Settings and privacy."
Scroll down and tap the "Show activity status" option under "Who can see you're online."
Turn off the toggle next to the "Show Activity Status" option. It should change from blue to gray.
You have now toggled off your activity status. It means you will appear offline until you turn it on again. The process of toggling the status is the same as the above.
Method #2: Turning Off the Activity Status on Your PC
At first, Instagram's attention was on developing Instagram for mobile devices. But, the developers have added more features to the IG desktop website. The intention is to make it almost resemble a mobile application.
Check out the process of toggling off your activity status on Instagram's desktop website:
Navigate to Instagram on your favorite web browser and log in.
Click on your profile picture in the top right corner.
Click the settings icon beside the "Edit Profile" button.
Click on the "Settings and privacy" option.
Untick the "Show activity status" under the "Activity status" section.
Toggling off your activity status means you aren't showing your online status to anyone. As you switch off your activity status, you can show others when you are active.
Don't worry; you can alter it as often as you want.
Turning the activity status off doesn't mean you can't message people on Instagram. You can do this without them knowing if you are online or offline.
A light green dot appears beside their profile picture to know if an Instagram user is online. If the person has been online and logged off shortly, a timestamp will show when the user was last active on Instagram.
Wrap Up
Most users on Instagram are there to catch up with friends and family, create content, or market their businesses.
No one is forcing you to show that you are online on this platform. It also doesn't stop you from chatting and sharing content on the network.
Instagram allows you to choose when to appear online. You can browse Instagram while offline. But you won't access the activity status of your followers and the people you search for or follow.
I don't see it as a big deal, especially if you want to maintain a little more privacy. Toggling the activity status is a way to keep weird people from bothering you. Also, take advantage of it if you are an introvert, even on social platforms.
You will be online yet appearing offline, and no one will bother messaging you until you do. How cool is this feature?