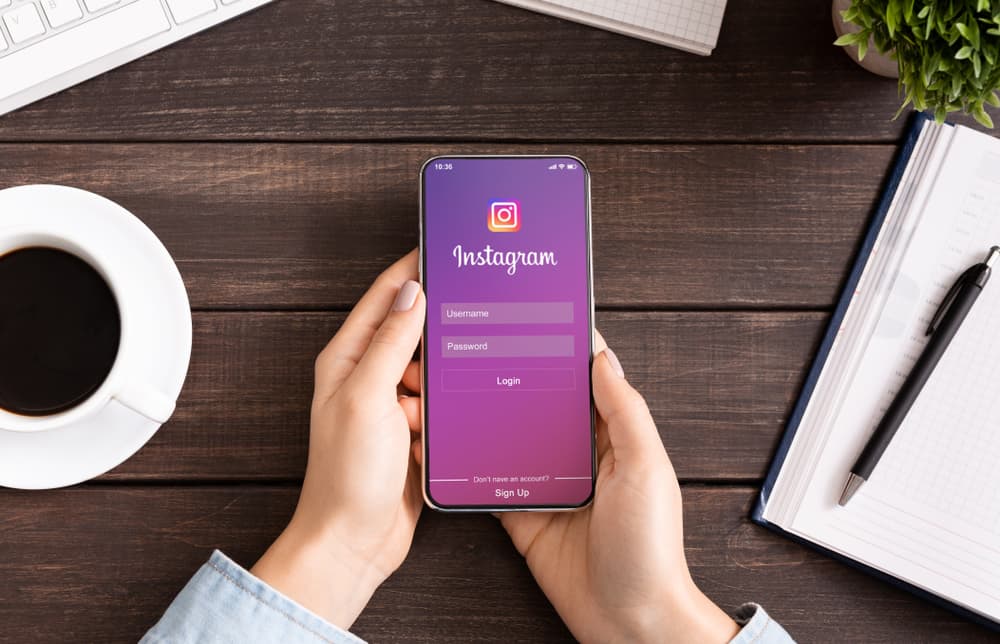 Have you seen 'Active now' next to someone's username on Instagram and wondered what it means?
The active status is self-explanatory, which allows users to figure out who in their friend list is currently using the app.
Still, some may be confused by what this feature means. For instance, you may also see the status as 'Active today' or 'Active 5m ago.' What is the difference between these?
In this article, we will cover these statuses in detail and clear out your misunderstandings once and for all.
What Does the "Active now" Status On Instagram Actually Mean?
You can only see the activity status on Instagram Direct— similar to Facebook Messenger. Posts or stories won't let you know whether the user is currently available or not.
Instagram adds a green dot under the profile picture to show the user is currently online on Instagram. However, you can get this information only when the person has followed you back or sent you a DM.
Interestingly, even if you are inactive for a few minutes, you will still be seen as active on the app. You have to be off the app for 5 minutes for the status to change.
How Accurate Is "Active now"?
Sometimes you may see a friend has uploaded a post, yet the status is inactive. The activity feature is prone to glitches and delays, which can cause confusion over this simple feature.
Thereby, the 'Active Now' functionality doesn't provide accurate information.
What Do Other Activity Statuses Mean?
The other activity statuses for Instagram users are given below.
Active X minutes/hour ago
It simply tells you that the user was active on the app a certain time ago. This activity status displays if you are inactive on the app between 5 to 8 hours. 
Active today
This status indicates that the user was active during the day. On Instagram, the status 'Active today' will appear if you are inactive for eight to twenty-four hours. The status means that you were active earlier that day.
Active yesterday
If you stay inactive for the whole day, this will appear on your status. It simply means you haven't used Instagram in the last 24-48 hours.
What Is the Difference Between "Active today" and "Active now" on Instagram?
You might think that both these statuses are similar. They are actually quite different.
The 'Active now' status is displayed to Instagram users who have been online for the past five minutes.
In contrast, if a user has been inactive for an extended period, ranging from 8 to 24 hours, the status of their Instagram account automatically changes to 'Active today.'
Why Don't I See the Green Dot?
If someone chooses to hide their activity status on their Instagram account, you will not be able to see it. Instagram's privacy settings enable them to do this. Users can restrict their Instagram followers from seeing their activities on the app.
How To Turn Off Instagram's "Active now" Feature?
It is possible to disable Instagram's activity status for privacy or other reasons. But there's a catch: you also won't be able to see other users' activity statuses.
In the following five steps, you can easily disable the 'Active now' feature on Instagram:
Open Instagram and log in to your account.
Tap the profile icon in the bottom right corner.
Tap the burger menu icon in the top right corner.
Select "Settings."
Select "Privacy."
Choose "Activity status."
Toggle the "Show Activity Status" option off.
Why Does Instagram Show I Am Active?
It could happen because you opened the app accidentally. Maybe it was in your recent apps or for any other reason, or it could be that you forgot it opens on another device, like your PC.
You need to make sure that you close the app/website entirely after you use it if you don't want that to happen. Or, you can log out. You can quickly sign in next time because most devices keep track of your credentials.
By logging out from the device or making sure you close the app, you won't be shown active on Instagram anymore.
Conclusion
Instagram's activity status feature helps connect with friends and followers. But some users would prefer to turn it off to maintain their privacy.
Following the steps above, you can quickly and easily turn off Instagram's activity status.