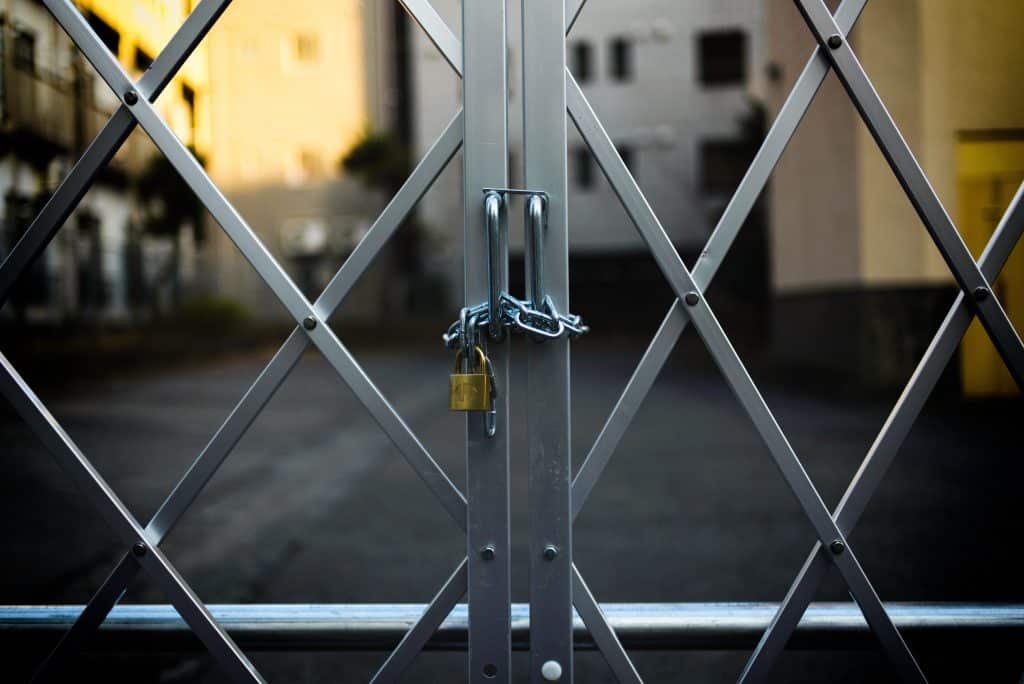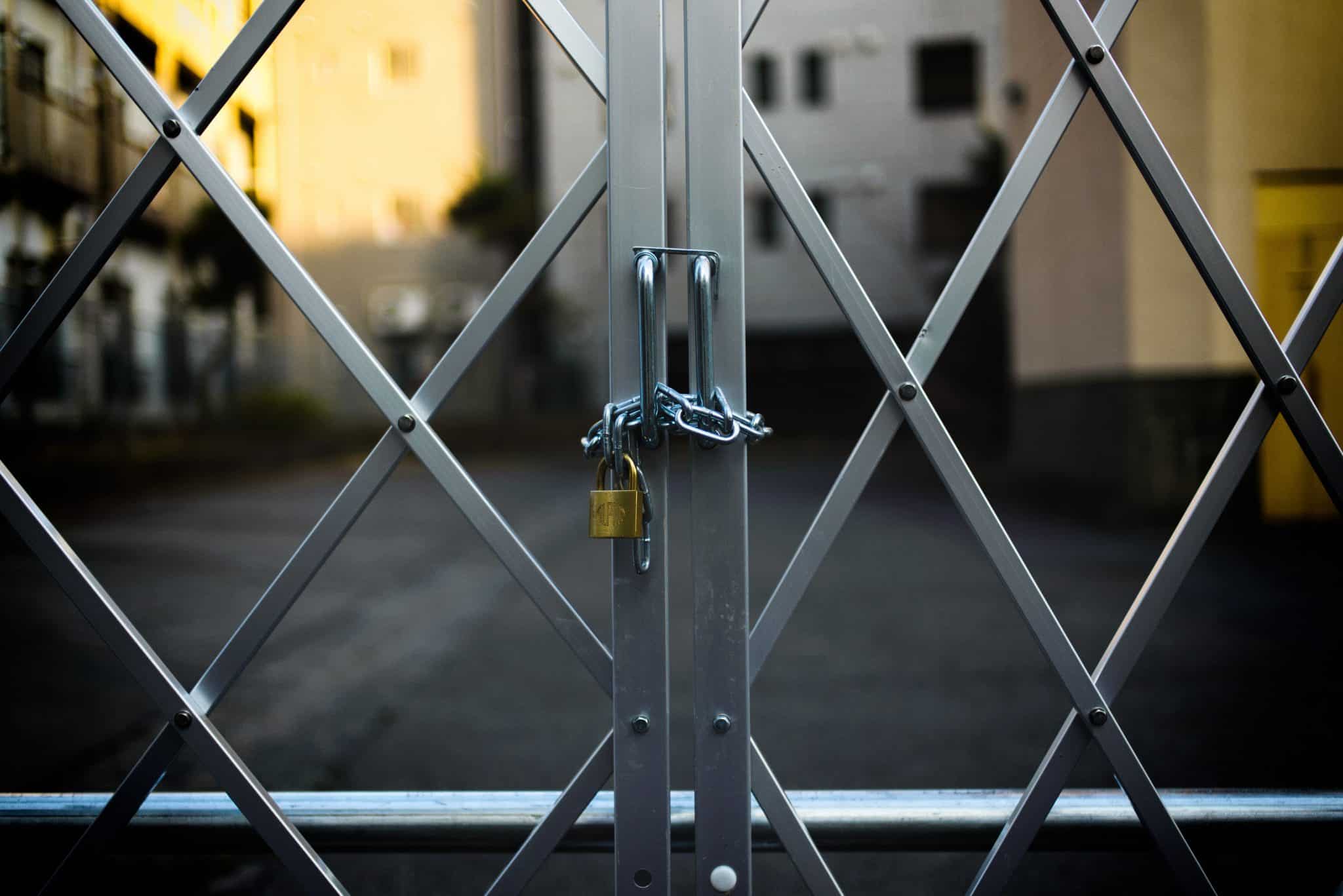 Instagram is an ever-growing social platform with billions of regular users. Overall, it's easy to set up an Instagram account. However, sometimes your account can get locked. Have you got the "Your account has been temporarily locked" message?
Your account can get banned because of a plethora of reasons. There can be your information overlapping and violations in your account. Otherwise, any suspicious and robot-like activity, and using a third-party app can also be a case. In some, your account credential may get phished by fraudulent sources.
Well, it's never a sure bet that something would be wrong on your side. Thus, you may need a deep understanding of the problem to resolve the issue. So, you should grasp the idea of where the error lies.
No need to humph as you're at the right place. In this article, we have covered all possible reasons for the "locked account" and how to fix the temporarily locked Instagram account. Head downwards!
Why Is My Instagram Account Temporarily Locked?
Instagram has a strong algorithm. They are on the lookout 24-hrs to prevent doubting activities in the user accounts. Therefore, to save you, we have curated a list of blunders you may have made to get the account banned.
Repeated Actions
Instagram gets doubtful when encountering suspicious and robot-like activity. Such as
Following and Unfollowing others in bulk.
Liking and unliking too many pictures.
Commenting a lot.
Posting the exact phrase in the comment sections.
All these actions done at a fast rate make the Instagram alert. When you sign up for Instagram, make sure you will not abuse the platform.
Using Third-Party Apps
It can be a breach of policies when you use prohibited third-party sources. Thus, try your best not to operate your Instagram account through third-party apps.
Third-Party apps are those applications that are used for automated activities. Such apps are used for bulk liking, unliking, following, and unfollowing.
Phished Credentials
Hackers might get your information through a fake Instagram interface. You might face a temporary lock on your Instagram account in such cases.
Therefore, we are here to save you from landing in hot water. Here are two ways to fix the temporary Instagram ban on your account.
How To Unlock a Temporary Locked Instagram Account?
Two methods can fix the temporary lock on Instagram. Both depend upon the issue encountered in your account. In some cases, you might just need to confirm your identity. Otherwise, you may need to fill out deactivation forms. Firstly, we cover the confirming method.
Method #1: Fixing Temporary Lock
In this step, you'll see how to recover your account when your information gets phished. You may get this entire message "We've detected suspicious activity on your Instagram account and have locked it as a security precaution".
Here are a few actions you need to take to fix the temporary locked Instagram account:
Click on Continue.
Insert the 6-digit confirmation code sent by Instagram on your mail or a phone number.
You will get your account back in no time.
You're lucky if you got your account back by following the above two steps. However, sometimes some mishap can occur, and you might have changed your phone number or can't access your email. In such cases, we're here to lend you a hand with further help.
Method #2: Fix Locked Instagram Profile by Filling a Form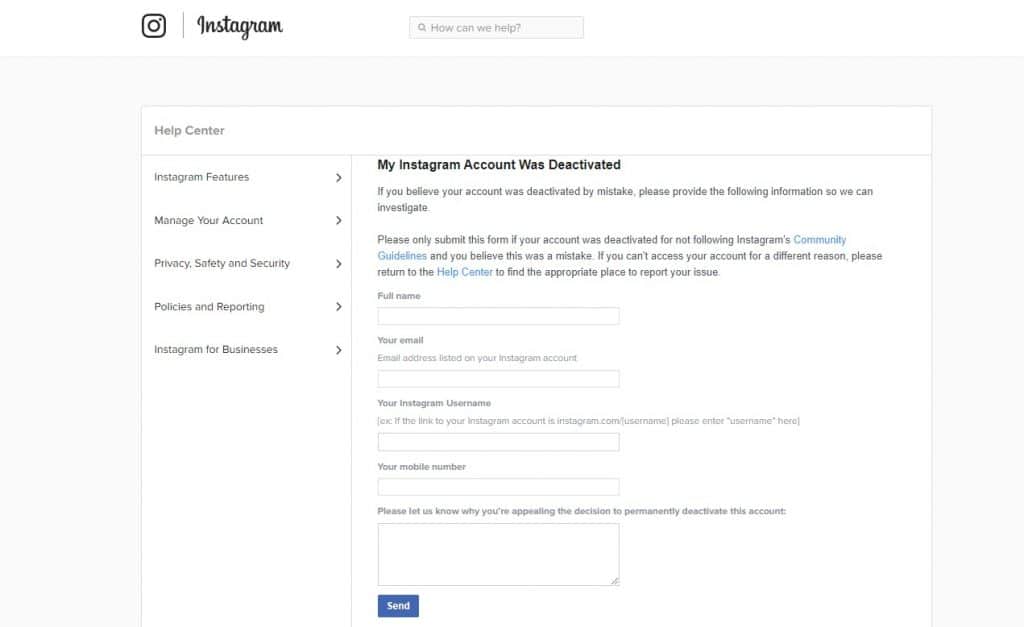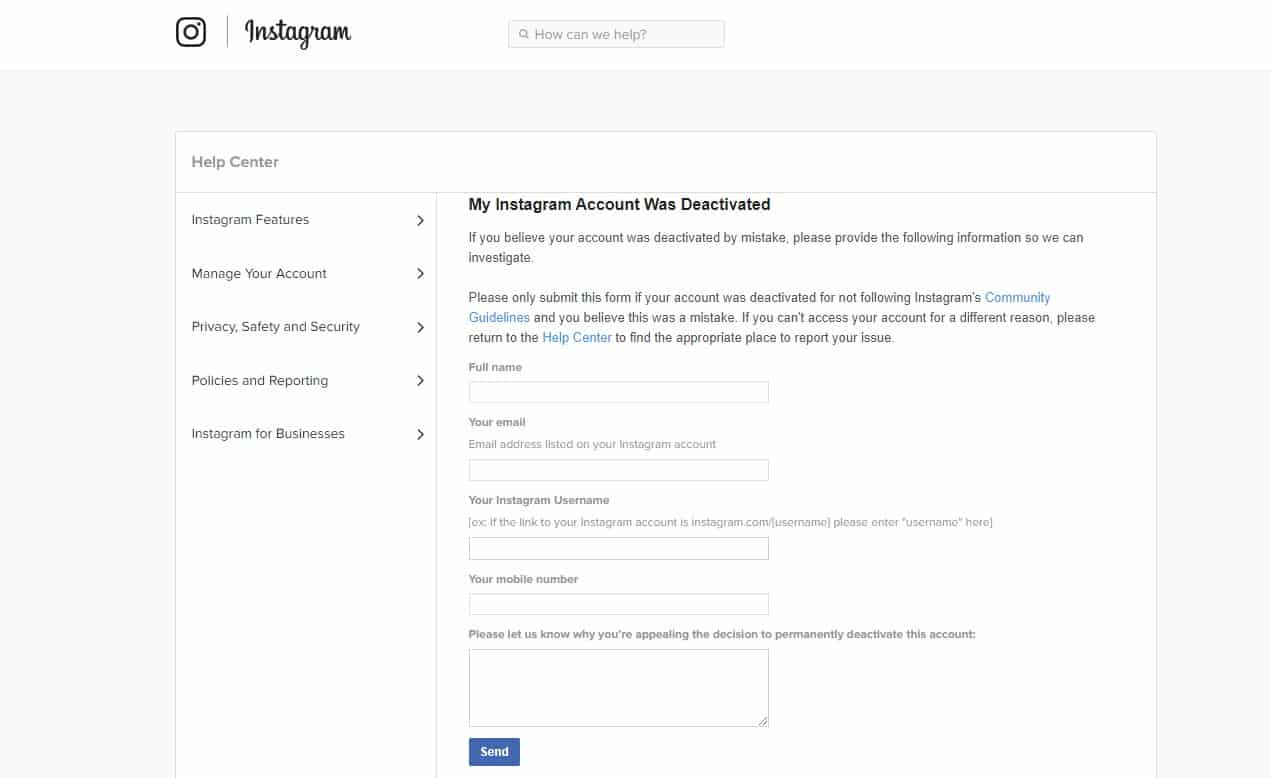 Don't worry if nothing stated above worked out for you. Now, we'll discuss a few steps you need to take to get out of the locked profile from the replicated moves. Here we go.
Step #1: Search "My Instagram Account Has Been Deactivated"
In this step, you need to search the "My Instagram account has been deactivated" on Google. After that, you should click open the Instagram Help Center – Facebook. The domain should also be facebook.com.
If you find yourself lazy and don't want to Google it, simply tap here to be directed to the Deactivation form.
Step #2: Filling the Details
Fill out all details in the same way as associated with your Instagram account and enter the email address tied to it too.
Step #3: Explain the Reason
In this step, you should enter a factual statement in the "Please let us know why you're appealing the decision to deactivate this account" section.
You can enter that your account has been locked by mistake. You believe that you've not violated the policies of Instagram as shown below and select send
Step #4: Receiving the Email
After that, you'll receive an email from Instagram. It will contain a confirmation code and a request for your photo holding the code. The details of the mail that you'll receive from Facebook are below.
Ensure that you follow all the guidelines to get your request accepted.
Step #5: Respond to Email
This step requires you to respond to the mail by sending a clear picture of yourself. Write the code given by Instagram on a clean piece of paper. For example, the code is "123467".
Get a picture of yourself holding the code, and make sure to send it in JPEG form.
Step #6: Wait for Response
You have to wait for 1-3 business days to let Instagram process your "reply" after submission. You'll get a follow-up mail. It will confirm that you have recovered your locked Instagram account.
In case you do not get a response from Instagram, try sending the picture again, as it may not be following the Instagram policies. Yet, please don't overdo it; your emails can go to spam.
You may get desperate from the timely Instagram ban and lookup for Instagram recovery services. There will be numerous scams claiming that they can recover your account. Never fall for them and do not give your personal information. Instead, follow the guide. You'll get your hands on your account again.
Summary
This was all from today's guide. The Instagram temporary bans can happen from time to time. You need to calm down and get through the situation correctly. Now, you must know what went wrong and how to fix the locked Instagram account.
For that; we have already enlisted the necessary scenarios. You can follow any method to recover your Instagram profile. Good Luck!