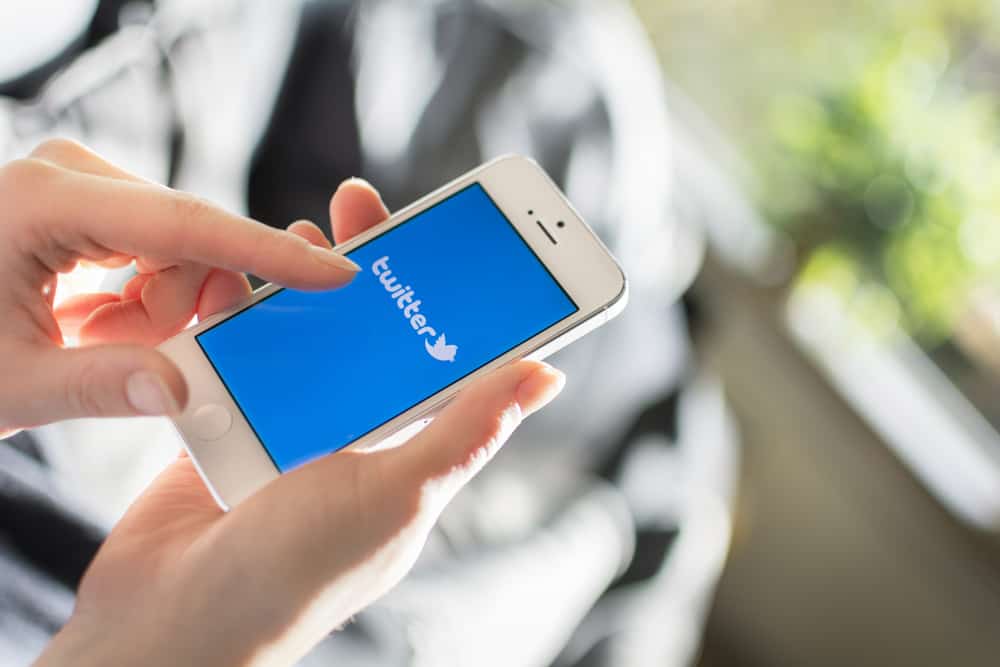 We all know that once you post something on social media, it's out there forever. But what happens when you delete a tweet?
Do people still see it? Does it still show up in your followers' feeds? If so, how long does it remain visible to your followers? If not, what happens to the tweet after you delete it?
Once you delete the tweet, it will be taken off your account, the timelines of any accounts that follow you, and from search results on social media sites. However, some websites cache your data, and Twitter has its own archive APIs too. 
Everything you post online will remain there for everyone to see — forever. This is why it's prudent that before you hit that "Tweet" button, you should think twice about what will come out of your tweet.
In this blog post, we'll explore everything you need to know about deleting tweets and what implications doing so has on your Twitter profile. Read on to get informed and stay ahead of the game!
How To Delete a Tweet on Twitter?
To delete a tweet, log in to your Twitter account or open the Twitter app on your phone and go to the tweet you want to delete.
To delete the tweet, click on the three dots in the top right corner and select "Delete" or "Delete Tweet," depending on your device. Finally, hit the "Delete" button to confirm.
When you delete a tweet, it is removed from your timeline and is no longer visible to your followers. 
What Happens When You Delete a Tweet?
As we've already mentioned, when you delete a tweet, it no longer appears on your timeline. This means that it is removed from public view, and even you can't view it.
However, it does not disappear completely. Twitter has some archives where it saves all of your data. When you hit delete on a tweet, Twitter has to delete it from everywhere, which might take time.
But many Twitter monitoring companies keep track of your Tweets, Following, Likes, etc., to collect data on you and sell it to advertisers.
They save your data before Twitter has the chance to delete it from its archive. So when you delete a Tweet, it's deleted from your timeline, account, and followers' timeline, but it might still be on the internet somewhere. 
Do Deleted Tweets Show Up in Searches?
Deleted tweets are removed from public view, but Google and other search engines index them. Consequently, they may appear in search results if someone searches for them.
If someone searches for something and finds your deleted tweet, they can still view it.
Your deleted tweets are preserved by Twitter and may be made visible again at any time without your knowledge or consent. This, however, is not a very common occurrence. 
Can Deleted Tweets Be Recovered?
Recovering deleted tweets is not easy, but it can be done.
You need to download your archive to recover a tweet you accidentally deleted. Follow these steps to do so:
Open Twitter on any device.
Click "More" on the desktop or your profile picture in the top left corner of the mobile app.
Select "Settings and privacy."
In the "Your account" tab, select the "Download an archive of your data" option.
Enter your password and hit "Next."
Verify your identity via email or text message.
Click the "Request archive" button under "Twitter data."
Twitter will send you a download link to your email in 24 hours, sometimes longer.
Download the file and find your deleted tweet.
Can You See the Deleted Tweets of Others?
It is not impossible to view deleted tweets of other users, but it is not a guaranteed action.
You can view someone's deleted Tweets via third-party apps that might have saved the tweet or search engines if they have indexed it.
However, this possibility is not high, and they must have a public account for this to work.
Conclusion
When you delete a tweet, it disappears from your timeline and your followers' timelines. If you want to change how your tweet is perceived, you should edit it instead of deleting it entirely.
People often delete their tweets because they believe they've made a mistake. However, deleting tweets is not the best way to solve this problem.
Instead, you should edit the tweet and post a new one to clarify your position. Keep these things in mind and use your Twitter account wisely.
When you use social media platforms like Twitter, you must remember to be careful. What you post online might remain forever, so you must be cautious about what you share.