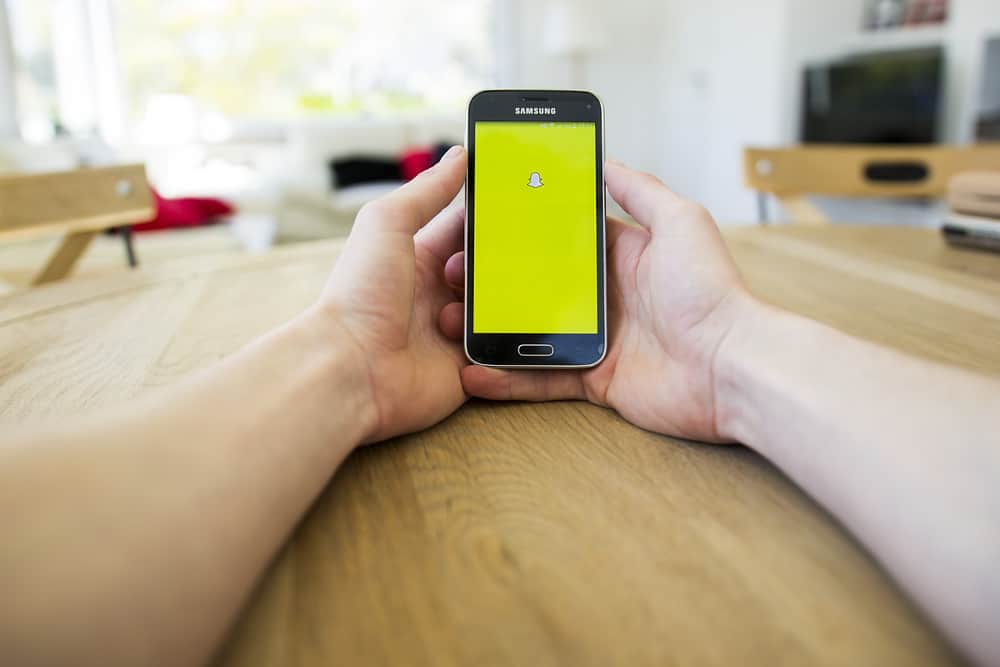 We cannot deny that we are in the age of the Social Media Revolution. If you have a business or personal brand that you want to promote, then taking advantage of any (if not all) social media platform is the best you can do. All you need is a perfect social media strategy to promote your business or personal brand on social media.
Snapchat is one of the most influential social media platforms to spend your marketing bucks on. The platform has a monthly 557 million active users (more than Twitter). On average, users spend 31 minutes on Snapchat (second most after Facebook) and create 5 billion snaps daily. These numbers speak of the breadth and magnitude of Snapchat's power.
You can also take advantage of Snapchat by increasing your views.
You can do this by enhancing the visibility of your Snapcode and URL. By doing this, you will immediately be added to the accounts of those who click the link or scan the code. Besides, posting well-thought regular content and promoting your Snapchat on other social media will also do the trick for you. 
Like any other social media platform, Snapchat feeds on the number of views and followers one has. If you have a business or a personal brand or are just a kid next door looking to get popular among peers, this article has all the tricks for you. So, keep reading!
Snapchat — A Powerful Social Media for Promoting Your Business or Personal Brand
As we have already discussed, this is an age of the Social Media Revolution — so marketing your business or personal brand on social media is significant for growth. As the numbers state, Snapchat is one of the most influential social media platforms. 
When Snapchat came into our lives in 2011 — the idea was novel and unheard. It took a year for the audience to fully grasp its game. Now, it is growing every single day. Millennials and Gen Z are dedicated users of Snapchat. It gives them a platform to be themselves and be as crazy as possible.
According to research, Millennials have the most purchasing power and are the biggest consumers. So, Millennials are the target market for many brands. Snapchat is one of the most used platforms by millennials and is, therefore, the best place to market your business and personal brand.
Snapchat or Instagram, or any other social media platform, for this matter, is all about numbers. Numbers of followers, views, comments, etc. (it is all freakishly about numbers which sometimes take a toll on people's mental health). 
There are many ways you can increase the number of views on your Snapchat Snaps or Stories. Let's look at them one by one. 
If you are a business or an influencer or just a guy/gal next door looking to get popular among peers, try these tricks and have fun!
Getting 100 or More Views on Snapchat
Let's look at some tips and tricks to get you more views on Snapchat. 
Snapcode and Snapchat URL for Getting More Followers — Thus, the Views
If you have recently started your Snapchat journey, the first (and natural) way to get your followers is by adding all your phone contacts. Next, it is time to venture out of your contacts to the real world. One of the ways to get followers and hence the views is through your Snapcode. 
What is Snapcode?
Snapcode is the unique QR code that every Snapchat account has. Snapcode is a powerful tool to increase your followers and thus views.
If anybody has access to your Snapcode, they scan it on their Snapchat and can immediately add you on their Snapchat (without doing anything manually). Once they have you, chances are they will amp up your views on Snapchat (if your content is intriguing).
How To Take Advantage of Your Snapcode?
Now, you need to make your Snapcode visible. One way to do this is to make your Snapcode the profile picture of every other social media account you own. Whoever looks at your profile picture (even the stalkers) will likely (or hopefully, fingers crossed!) scan it on their Snapchat (owing to human curiosity). 
Another way you can make your Snapcode visible is to paint walls with your Snapchat QR code /jp.
But, on a serious note, there are other ways you can use to enhance the visibility of your Snapchat account. 
Firstly, you can use third-party apps like Ghostcodes, r/Snapchat- Reddit, and Snapdex to promote your Snapcode. Secondly, you can also promote it on your blogs and websites.
If all these do not work, your last resort would be to paint the town with your Snapcodes (if you are so desperate). You can make Snapchat stickers with your QR code and hand them over to everyone you see (preferably young cause old ones will through them away).
Additionally, if you want more people to get intrigued and bump into your Snapchat profile, try to get a customized image with good graphics. 
Besides, Snapcodes, you can also share the link or Snapchat URL on your other social media platforms or websites to get people to add you immediately by tapping the link directly on their mobile phones.
How Can Ghostcodes Help You?
Ghostcodes is an app that allows its users to find and follow other people with the same interests. With Ghostcodes, you can find people by their names, interests, and other categories you are interested in and follow them or make them follow you.
First, make your profile and upload your Snapchat QR code and Snapchat user name. Now search for things that you find exciting and download the profiles (Snapcodes) of people having a similar interest as you. After downloading, add them on Snapchat and become friends.
You can also associate a key category (marketing, fashion, food, entertainment, lifestyle, etc.) with your profile to make other people find you.
Post Well-Thought Regular Contents
Like any other social media, on Snapchat also, content is the King. With the aforementioned Snapcode game, you have an audience — it is time to retain that audience with well-thought content. If you are a business or have a personal brand, you need to develop a sound content strategy.
Remember, once your audience loses interest in you, you have lost them for good (cause there are hundreds of content of their interest elsewhere).
So, you have to figure out what content suits your audience. Followers usually enjoy more personal content for people with a personal brand (like celebrities or influencers). If you are a business, your content needs to be more structured and have a quality to educate or add value.
Examples
Taco Bell was one of the early users of Snapchat stories to share announcements on new products and daily specials with their followers.
Amazon uses it to share new offers, exclusives, and promotions.
How To Amp Up Your Snapchat Content
Add filters to your Snaps (even more than one) and even Geofilters.
Add music to your Snaps from Spotify or other apps.
Make Snaps enjoyable via various elements like stickers, texts, emojis, etc.
Post regularly, and keep changing your content every day. Do not be repetitive; instead, diversify it to keep the spark.
Keep your Snaps fun and interesting (fun teasers and thumbnails can do the trick).
Ask the audience to contribute via polls and Q&A sessions.
Make your snaps more interesting by adjusting their speed – slow-motion, speed-up, or reverse.  
Take the Help of Other Social Media Platforms
Lastly, you can take the help of other social media platforms, especially Instagram, TikTok, and Twitter, to promote your Snapchat account.
Share your Snapchat content on Instagram stories so that people can view what they are missing. You can add your Snapchat URL on Instagram and Twitter bio. 
Besides, you can ask other influencers too to give your Snapchat account a shoutout on their socials. 
The Wrap Up
Snapchat is the hotspot for the younger audience (millennials and even younger GenZ), so it can connect with them. You can take full advantage of the platform by increasing your views on Snapchat.
You can do this through your Snapcode and Snapchat URL, posting well-thought regular content, and promoting your Snapchat on other social media platforms.
Once more people flock to your Snapchat, it will help your business and personal brand to grow exponentially. 
Can you make money from Snapchat?
Through affiliate marketing, you can start making money on Snapchat. Besides, if you become a flourished influencer, you can also make money by selling your Snaps to companies to advertise their products to your followers.
How many followers are needed to make money on Snapchat?
At least 1000 followers on Snapchat to earn money and 100 subscribers to get a creator account. 
Which Snapchat account has the most views?
Kylie Jenner has the most views on Snapchat.