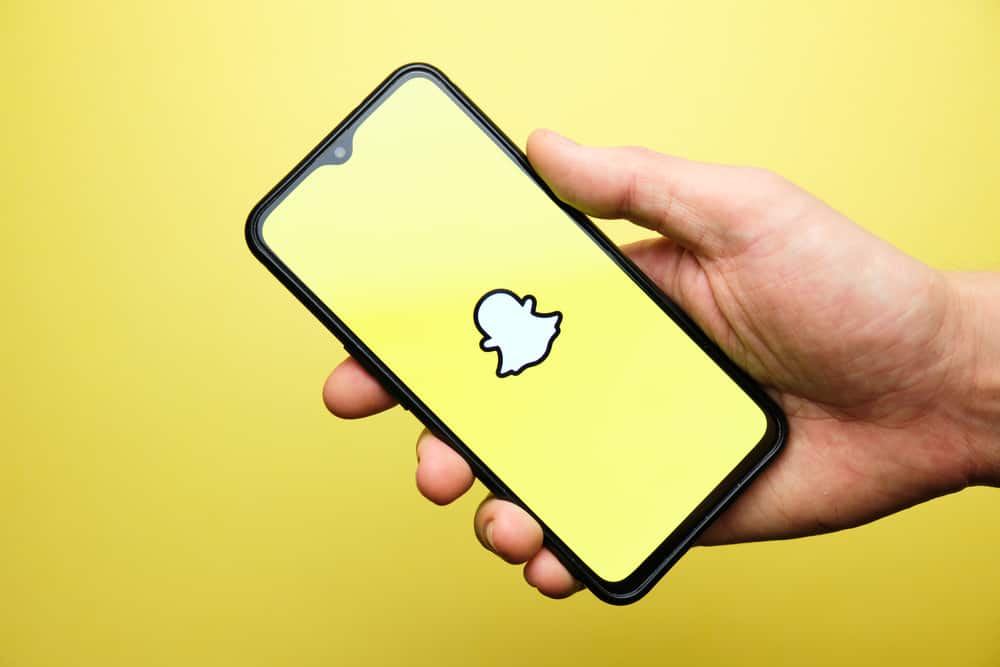 One moment you're interacting with private photos and videos added to your friends' stories, and suddenly they disappear.
You try chatting with them, but you don't see any replies.
Surprisingly, you can't see their Snapcore. It freaking hurts.
Why would they unfriend you? Did you do something to upset them?
Guys unfriend you on Snapchat simply because they don't want to interact or connect with you. The decision to unfriend you could have been due to your snaps, ideologies, or conflicting interests. Or they weren't comfortable sharing the Snapchat space with you. It doesn't mean they suck or you suck. It could mean they're uncomfortable sharing their opinions or day-to-day life with you through the platform. Sometimes, the unfriending could have been an accident. Perhaps you've been too quiet on Snapchat.
Are you wondering why guys deleted you from their friend list on Snapchat? Hang on. We'll get into the deets and understand why Snapchatters unfriend their friends on Snapchat. 
Did They Unfriend or Block Me?
Contrary to other social media platforms, it's not obvious that guys unadded you on Snapchat.
You won't receive any unfriending notifications. Check their stories or try sending them personal snaps or messages.
If you can no longer interact with them, it means a snapchatter puts an end to your friendship.
You can view their public posts or profile when searching for them. However, each time you try to send them private texts, it'll show pending and have a gray icon.
If you can't send them messages, see their public or private posts, or find them when you hit the search button, there is a high chance they blocked you.
Why Did Someone Unfriend Me on Snapchat?
There are various reasons why people unfriend you on Snapchat.
Let's look at these reasons.
Reason #1: Posting Too Much
Do you post too frequently?
It's not wrong to post frequently on Snapchat. But why would you post more than 100 daily snaps on your stories? It's annoying.
You force your friends to countlessly tap on your stories whenever they get an update. You're being conceited. Your friends will eventually get tired and tap the unfriend button.
Reason #2: Posting Inappropriate or Annoying Snaps
Are your snaps inappropriate or simply 'silly'? Filters are fun, but overusing them makes your snaps irksome.
Do you keep posting rants or drunk photos on Snapchat? Nobody wants to see the countless rants. It becomes a nuisance if you make it a daily Snapchat habit. A snap should be fun and captivating.
The loud singing, the tongue-out, unnecessary details, and the follow or add snaps can be pesky. Don't clutter your friends' feeds with uninteresting snaps. They'll unfriend you.
Reason #3: Different Ideologies
Guys can unfriend you on Snapchat because they don't like you.
You may have posted something that upset them. A snapchatter will unfriend you if you share different ideologies.
At times different ideologies can rattle you. A snapchatter may prefer unfriending you to avoid getting upset over your posts.
Reason #4: Being Inactive
Don't be too quiet. Your friends may lose interest if you rarely post or interact with any of their snaps.
Share engaging content on your stories or feed. Tell great stories to grab the attention of your Snapchat buddies.
Back up the great stories with quality content to keep getting more friends.
Reason #5: You Screenshot Their Content
You may have intruded on their privacy by taking a screenshot of content they posted, your conversation on Snapchat, or a snap they posted.
Snapchat is very transparent. When someone captures a screenshot of your posts, Snapchat stories, or chats, Snapchat sends alerts.
To avoid getting unfriended because of screenshots, you can
Fix #1: Mirror Snapchat on Another Device
You need a mirroring tool like LetsView to mirror your Snapchat from your phone to your PC.
Follow these steps:
Download and install LetsView from the Play Store or App Store.
Launch the app and let it find your PC.
Once mirrored, run your Snapchat from your PC and screenshot any content you like using your PC.
Fix #2: Use a Different Device to Capture the Screen
It's the easiest way to save Snapchat content without alerting the owner.
Take a camera or another phone and take a photo of the image or chat.
Fix #3: Switch to Airplane Mode
Follow these steps:
Launch the Snapchat app to load snaps. Give it a few seconds to load.
Switch off your Wi-Fi and mobile data.
Turn on Airplane mode.
Go back to the app and take a screenshot.
Close the chat or story and tap on your bitmoji.
Tap the settings icon.
Scroll and tap "Clear Cache."
Tap "Continue" if you're using an Android or "Clear All" if you're using iOS.
Turn off Airplane mode.  
Reason #6: Someone Pressured Them To Unfriend You  
Guys might unfriend you simply because someone might have asked or pressured them to unfriend you.
Reason #7: They Mistakenly Unfriended You
Sometimes guys can accidentally unfriend you. At times, app updates may come with an unfriending glitch.
Or, they may have changed their phones. But ensure the glitch is not from your end.
 If they accidentally delete you, they'll add you back to their Friends list.
Method #1: Check if They Added You Back by Searching the Friends List
Go to your Friends list and check if they added you back.
Follow these steps
Tap on your Bitmoji.
Go to "My Friends."
Type their username on the search bar.
 You'll see their profile if they re-added you to their friend list.
Method #2: Check if They Added You Back by Checking Their Snap Score
Follow these steps:
Go to the chat interface and open your chat with them.
Tap on their bitmoji.
Can you see any numbers under the username? That's the Snap Score. You'll have to wait if you can't see the Snap Score.
You should see the Snap Score if they re-added you.
Or simply talk to them and request them to add you back to their Friends list.
Concluding Thoughts
It's shocking to find out that a friend on Snapchat unfriended you.
It's social media, but it feels like they socially excluded you. It happens all the time.
Guys may unfriend you because you share too much on Snapchat, become uninteresting, or have conflicting interests.
Don't be emotionally invested. It's just a social media platform.
FAQs
Can I send a message to someone who unfriended me?
Yes, you can. If the user's Profile says "Everyone," they'll receive and possibly respond to your messages. However, if they've set their privacy settings to "My Friends," they'll only receive, view, and respond to your texts once they add you back.