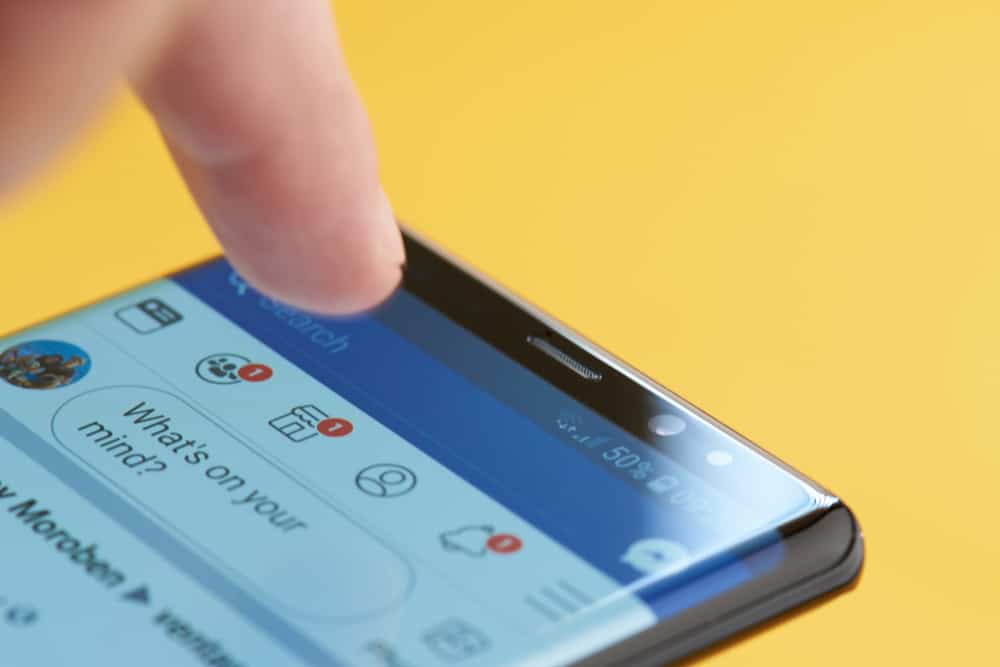 Are you wondering where and how you should post your garage sales on Facebook?
We understand how garage sales can be a bit tricky when you don't know where and how you should post them.
The good thing is that Facebook allows you to utilize various options for posting garage sales. We will offer the best ways of posting garage sales on Facebook by the end of this article.
Garage sales are meant to reach many people. On Facebook, you can share your garage sale on the Facebook marketplace. Also, you can create an event for the garage sale, and whoever views your event or whom you invite will see the garage sale you are promoting. Lastly, you can create a Facebook status about the garage sale, and when your followers view the status update, they will learn about it.
We will cover the details about how you can share your garage sale on Facebook in three ways giving the steps to follow for each method. By the end of this guide, you will have understood what it takes to post a garage sale on Facebook and the best tips for making your post successful.
How To Post a Garage Sale on Facebook
Garage sales are an excellent way to get rid of the stuff you no longer need and make money while at it.
If you are on Facebook, you can use the digital space to post your garage sale to reach many customers. That way, the more people you get viewing your garage sale, the more likely they will buy your stuff.
We will discuss the three easy and reliable ways of posting your garage sale on Facebook.
Method #1: Posting on Facebook Marketplace
The Facebook marketplace is a feature offered by Facebook, allowing buyers and sellers to interact while viewing items advertised on the platform.
Facebook marketplace is integrated with your Facebook account, and with the below steps, you will easily post your garage sale.
Open your Facebook account on Mac or PC.
On your "News Feed", click on the "Marketplace".
Tap the option for "Sell Something".
Next, click on the "Category" and select "Garage Sale".
Add a description of what your garage sale involves.
Under the price, set it zero, as you will be selling each item separately.
Add details of where the garage sale will occur. State the location and, if possible, pictures of the location.
Once you have all the details added, click on "Next" and tap the "Post" button.
Your garage sale is now available in the Facebook marketplace, and when people are scrolling through, they can view it and hopefully attend the garage sale.
Method #2: Posting Garage Sale via Facebook Events
Have you ever created a Facebook event before?
Your garage sale is like an event with a scheduled date, meaning you can create it as a Facebook event and invite friends to your garage sale.
Use the steps below:
Open your Facebook account.
On your "News Feed", click on "Events".
Click the "Create Event" button on the left sidebar.
A new window will open. Fill in the details of the event you want to create, including location, description, and event name.
With all details added, click the "Create Event" button at the bottom.
Your event is now published, and you can tap the "Share Event" to promote it via messenger or create a post for it.
The people you've shared the event with will see all detail about your garage sale. They can then decide whether to attend the garage sale or share the information with their friends.
Method #3: Posting Garage Sale as a Facebook Status
Open your Facebook account.
Click on the "What's on your mind".
To create the post, tap the three dots and add details of your garage sale, such as pictures, location, etc.
Once your post is well crafted and descriptive enough, tap the "Share" button at the bottom.
You can optionally tag your friends as a part of promoting the post. Anyone who views your Facebook status post will see your garage sale and its details.
Note that your Facebook post setting should be public, such that anyone on Facebook can see when you post your garage sale. Also, it's best to set a date for the garage sale a few days from when you post to allow people to prepare and plan for it.
Also, there is no harm in reminding people when the garage sale draws near. People have a forgetting habit, especially for such activities. The trick is to advertise it 3 or 4 weeks before the actual date, then step up your efforts to promote it the last week.
Conclusion
Garage sales are becoming common, and they are a good way of getting rid of those items you no longer require in your house.
If you are considering a garage sale, use the tips and methods presented in this guide.
You will delight in how successful your garage sale will be.
Frequently Asked Questions
Does Facebook allow the posting of garage sales?
Yes, Facebook is an excellent platform for advertising your sales, and when you want to have a garage sale, Facebook allows you to advertise it on your account. Besides, there are millions of users on Facebook, allowing you to tap into the many potential customers on the platform.
How can I post my garage sale on Facebook?
There are three options for posting your garage sale on Facebook. First, you can open your Facebook account and post the garage sale on the Facebook marketplace. The trick is to be descriptive and ensure you quote $0 or $1 for your garage sale to help rank it. Secondly, you can share the garage sale as a Facebook event where you will invite your friends or group members. Lastly, create a Facebook status for your garage sale.