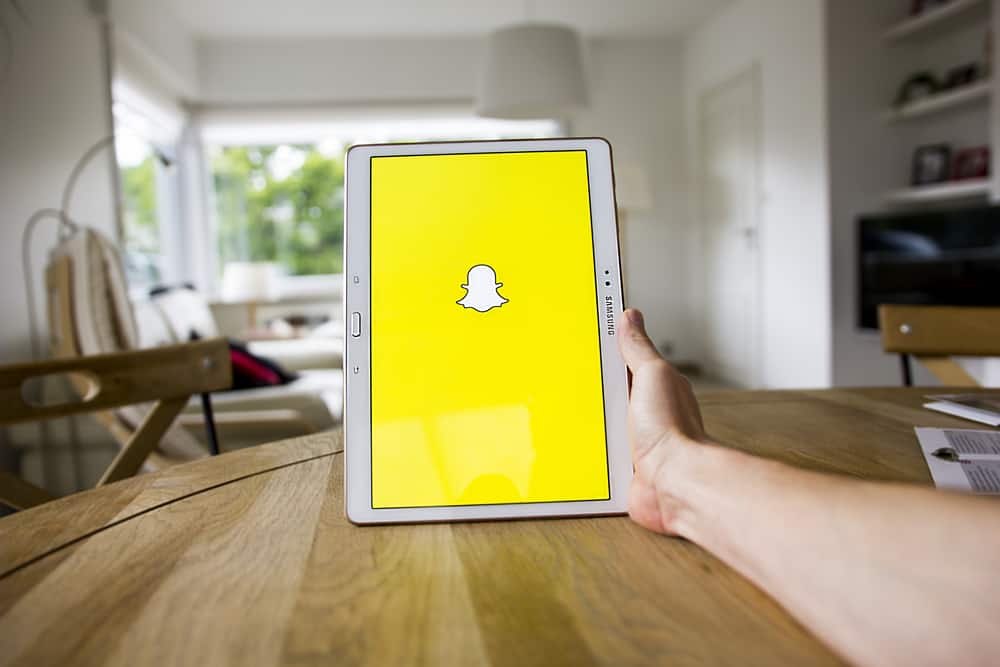 Snapchat is a very private social media platform. Most of the time, we might not even know the name or other information of the person we are talking to or interacting with.
Sometimes, finding out the owner of Snapchat can get as easy as directly looking up their profile, but sometimes curiosity can lead us to do tedious spy work. Obtaining their real name can sound impossible or a very tough job.
In general, finding the actual owner of a Snapchat account is difficult. Still, some methods include the Snapchat reverse lookup tool, checking the username on other sites, searching for the actual name from contacts, getting help from Google, and even directly asking them.
In this guide, let me guide you through exactly how you can use the following methods to find out who owns the Snapchat account.
Method #1: Snapchat Reverse Lookup Tool
Snapchat Reverse Lookup Tool can be one of the easiest ways to find the owner of a Snapchat account. The availability of Snapchat reverse username lookup helps you find out the owner of Snapchat without any manual and time-consuming process.
Snapchat reverse lookup tool can help you find not only the Real Name of the user but might help you find the address and even the contact address.
The information that you can find through the Snapchat lookup tool is:
Full Name
Email Address
Address
Phone Number
Other Social Media Handles
Photos
Let's look at the different tools available for Snapchat reverse lookup.
Tool #1: BeenVerified
BeenVerified is one of the most effective to find out the person behind the username. With access to billions of records from different verified databases, BeenVerified helps you find and connect with the actual owner of the Snapchat account.
Not just real names, you can get access to contact info, criminal & court records, vehicle records, property records, social media accounts, and other personal details.
Tool #2: Social Catfish
Social Catfish is another tool that helps you identify the actual name of the Snapchat owner with its reverse username search. You can look up different social media accounts and their real users through the website.
Unlike BeenVerified, Social Catfish don't provide a vast amount of information. Still, you will be able to get important details like your full name, address, phone number, and even your relative.
Social Catfish is a professional dating investigation service that helps you not get catfished.
Tool #3: Spokeo
Finally, we have Spokeo on the list, enabling you to determine who owns the Snapchat account from its 120+ social networks.
The app also has various other data sources like 130 million property records, 6 billion consumer records, 3.9 billion historical records, 600 million court records, and 89 million business records.
Through Spokeo, besides Social Media accounts, you will also be able to get information like contact details, personal details, location history, wealth data, family and associates, and criminal records.
Method #2: Check the Username on Other Sites
Many of us usually keep it simple and go for the same username on almost all our social media handles.
Even if someone has made a fake account, there are chances the person has gone with a similar or familiar username. There are chances the person will have an exact username or even a similar username as a nickname in their other social media accounts.
You can also find the Snapchat username on Facebook or Instagram with the following URL: https://www.facebook.com/snapchatusername and https://www.instagram.com/snapchatusername. Or else, you can also directly type in the username on other social media sites to find an account with the exact or similar username.
Generally, if the owner has used a different username on their social media handles, this method won't work but is still worth trying.
Method #3: Search Real Name From Contacts
If you are suspicious, the Snapchat account is of someone you know or someone from your contacts list. You can find their real name from their contact info. Finding out the actual name of the Snapchat account is pretty simple and can be done from Snapchat itself.
Open Snapchat.
Go to your profile.
Go to "Add Friends".
Click on "All Contacts."
Now, you will be able to see all contacts and their Snapchat account.
Searching from contacts only works if the person is in your contacts list. So, if you think your friend or girlfriend is pranking you with a fake Snapchat account, you can save yourself from getting pranked real quick.
Method #4: Getting Help From Google
Google Reverse Image Search is another free and effective way to find the actual owner of Snapchat.
People generally put up their good photos on all their social media handles, and there are chances they have uploaded the picture they have sent you on Snapchat on social media handles. With Google reverse image search, you can also acquire other information about them after you get a hold of their other profiles from Google.
The image search might not be very helpful, but it is still worth trying considering they might have used the same or a similar photo elsewhere.
You can also search for the Snapchat username from Google, which might lead you to some helpful information.
Method #5: Directly Ask Them
Nothing can get you as accurate information as directly asking the Snapchat user for their real name. Sometimes you just have to ask, which might help you know them directly.
If the account is fake, they might not be open to sharing their name with you, so you have to chat politely and try to get their name. You can also ask for their other details like their contact details or other social media handles.
Some of them even might deny giving you any of their information. In that case, we always have other tricks in our bag.
Conclusion
Now, you might have got some easy and possible methods to find out who owns the Snapchat account or find someone's real name on Snapchat.
Hopefully, it won't be much of a hassle for you to find the actual owner of the Snapchat account from now on.
The Snapchat lookup tool is one of the effective methods to find out the real person behind the account. But you can also use other methods to satisfy your curiosity in no time without any hassle.