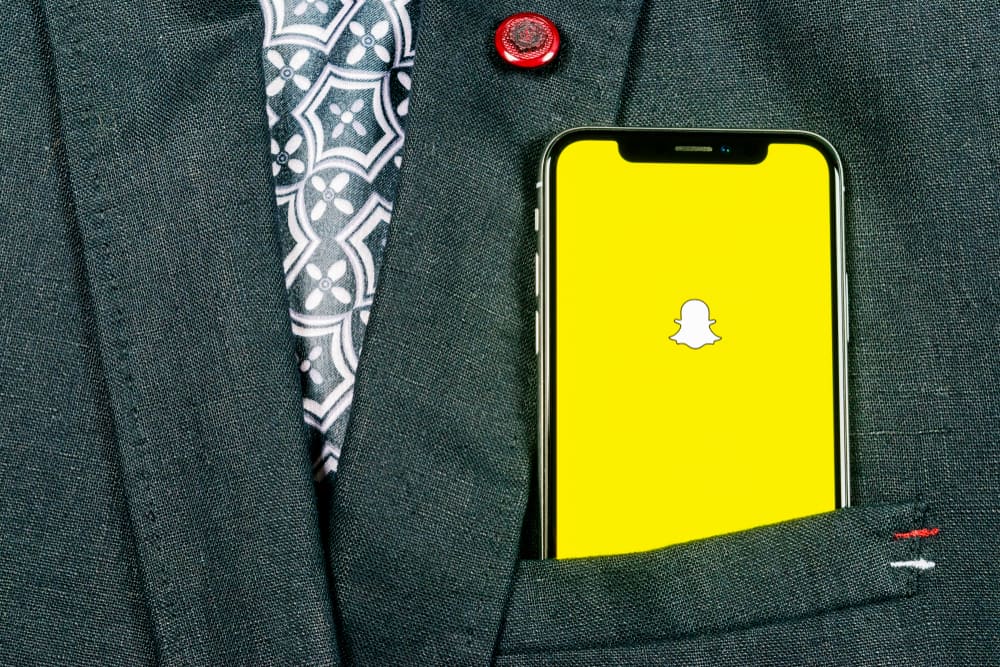 Sometimes it may be necessary to find someone's real name on Snapchat. In a case where you have many friends, and you don't remember the names of other friends, you may require to know their real names. Whatever your reasons are, we have got your back. There are a few simple ways of checking someone's name, and you don't have to worry about it.
You can use five ways to check someone's real name on Snapchat. You can navigate to the profile settings of your friend and check for the actual name from there. If a user has not provided their real name in the profile settings, you can use google images and google search engine to find out. If you don't know how to use the mentioned methods, follow this guide, and you will achieve your aim within seconds!
The guide begins by highlighting how you can search for a person's real name using profile settings and goes ahead to explain other methods and steps followed when the first one fails to work. Moreover, we have answered frequently asked questions regarding searching for someone's real name. Lets' get started!
Simple Ways of Finding Someone's Real Name on Snapchat
Use Profile Settings
You can easily find someone's real name when you view his profile settings. This method is the easiest. However, it depends if that person has shared their real name on their profile settings, and their profile is set to public. To use this method, follow the steps below:
Open the Snapchat application.
Log in to your Snapchat account.
Go to your profile and select the My Friends option.
Open the profile of your friend.
You will see their real name in their profile.
As mentioned earlier, this method works only when the person has shared their real name and made the profile public, in case you are not friends. Because many users set their profile to private and don't like sharing their details, there are few chances you will find the real name. Therefore, it is good to try other methods below if this does not work for you.
Use Other Social Media Accounts
Your friend likely uses the same username on other social media platforms. In such a case, you can use the username and search for their real name on those platforms. When searching using a username, many platforms always bring many users with the username. Thus, adding your friend's username at the end of the social network URL is recommended.
For instance, if searching on Instagram, you can search by entering the URL www.instagram.com/myusername. This way, you will not go through many usernames. The drawback with this method is that you may not find your friend's real name, especially when their profile is not made public. But it is worth trying.
Use Google Images
Using Google Images is another method you can try to see if you will know your friends' real names. Follow the steps below:
Launch Snapchat.
Open your friend's profile page or click on the profile picture.
Take a screenshot of the profile picture.
Save the screenshot on your computer or phone.
Launch Google Images.
Place your saved image on the Google Image search bar.
Other photos of your friends may be shown, including any sites they have been featured on. You can search the sites they have been featured, and hopefully, you will find their real name.
Use Advanced Search Systems
Snapchat, unlike other social media platforms, does not allow users to enter their details in-depth. A Snapchat user can only share little personal information making it hard to discover their real names. Therefore, it is good to use some reverse lookup search system designed to identify information of almost everyone.
Such applications include BeenVerified and People Looker, which have more personal details of a person, including real name, address, mobile number, and more contact details. Moreover, you will see the different accounts your friend is using.
Use Search Engine
A search engine like Google can help you to find someone's real name. Use that person's username and place it in double quotes to get exact results. Google will likely show more accounts associated with the username, which may give you a clue that will enable you to find the actual name.
Conclusion
If you follow the steps outlined in this guide, finding someone's real name on Snapchat may not be an issue. However, the methods above do not guarantee that you will find the information you are searching for because of the strict privacy settings many social media applications are putting in place. Thus, if you require to know someone's real name on Snapchat, this guide is for you!
Frequently Asked Questions
Are the Advanced Search Systems Free?
Others are free, while others require users to pay monthly subscription fees. If you want a free application, you need to search for it on the internet or find an affordable one you can manage.
Do the Advanced Search Systems Steal Someone's Data?
Finding other applications that steal data and use them for malicious intentions is possible. The best way to avoid using such applications is to check customer reviews before using the application. Otherwise, it is easy to be a victim of data theft, especially with free applications.
Is it Advisable to Keep My Snapchat Profile Public?
Keeping your profile public means anyone can access your personal information if you have added it. With this generation of cyberbullying, it may be dangerous when someone accesses your personal information. Moreover, avoid sharing personal information like phone numbers and house addresses.
How Do I Ensure Security of My Snapchat Data?
Snapchat has offered many security and privacy settings that ensure you remain protected while using the application. Moreover, avoiding using the same username across all platforms is good to prevent someone from accessing your accounts.