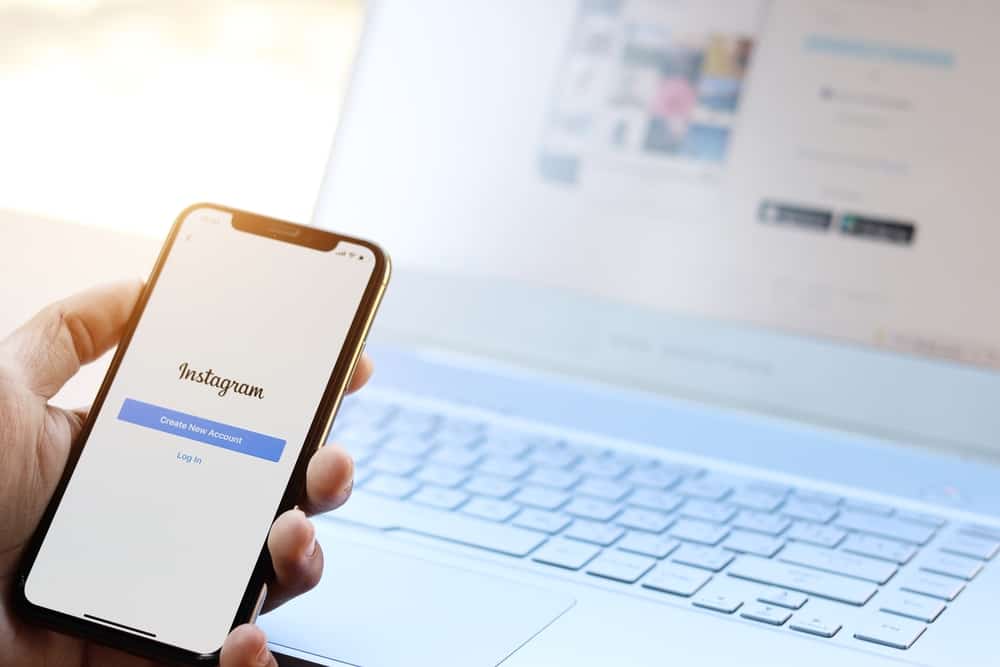 Large social media platforms are prone to minor glitches.
Instagram is no different.
Today, it's one of the largest social networks, with over 1.4 billion users.
If you're unable to tag people on Instagram, there could be several reasons. 
The main reasons you can't tag someone on Instagram include poor or no internet connectivity, crashed Instagram servers, tagging a private, blocked, or deactivated account, tagging from a new account, or reaching your tagging limits.
This article will cover why you cannot tag people in detail. Most reasons will have a quick solution. But before that, let's see how tagging works.
How Does Instagram Tagging Work?
When you tag someone in an Instagram post, they get notified as soon as it goes live and will get a notification every time someone comments or likes a post. 
These tags are visible to everyone, so they can also be used to show collaborations and contributions to the posted content.
On Instagram, tags are also used to show sponsored content where sponsors get linked to your reels or photos via a tag.
Here's a list of things that could be going wrong to help you diagnose if an unexpected error stops you from using this essential feature.
8 Reasons You Can't Tag People on Instagram
There could be more than eight possibilities for not being able to tag people on Instagram.
However, We'll cover the most common reasons in detail in the upcoming paragraphs. 
Reason #1: Instagram Servers Are Down
With over 1.4 Billion users on Instagram, the company has to maintain and update its servers and support architecture frequently.
The updates are necessary so that we, the users, get a smooth and bug-free experience. 
Instagram also rolls out new features quite often, so the servers go down if they're being integrated into the app. 
It can also be a regional phenomenon, as the servers may shut down in some areas due to local errors or regional issues. 
In any of these cases, waiting for the servers to return online is your best bet. So sit tight!
You can check the problems with Instagram servers from Downdetector.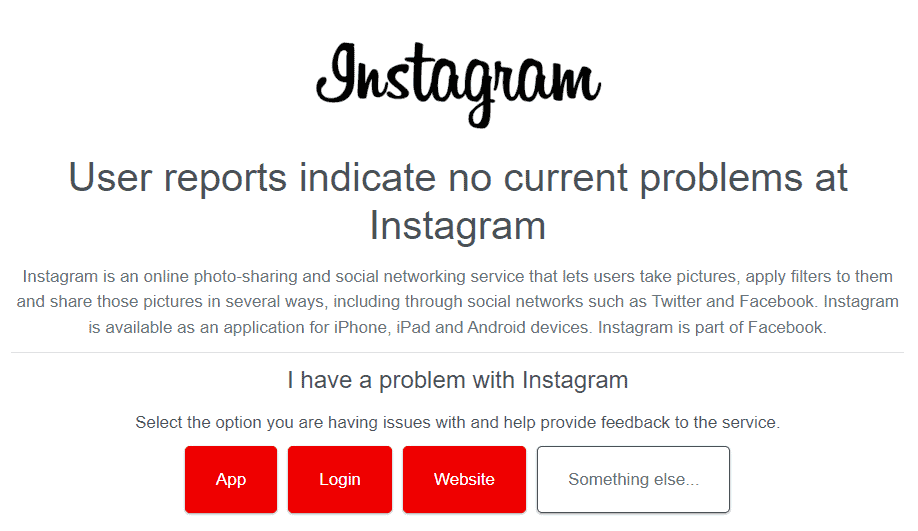 Reason #2: Poor or No Internet Connection
Maybe, the connection error does not exist from Instagram's side but from yours. It might as well be that your internet connectivity is poor or limited, and it's not allowing you to connect to Instagram's servers. 
The safest action in this situation is to try to restart your router or internet device. If that doesn't work, call your ISP (Internet Service Provider) and report the problem to them.
If you're using your mobile data, ensure it's working fine. You can try restarting your phone or turning the airplane mode on and off.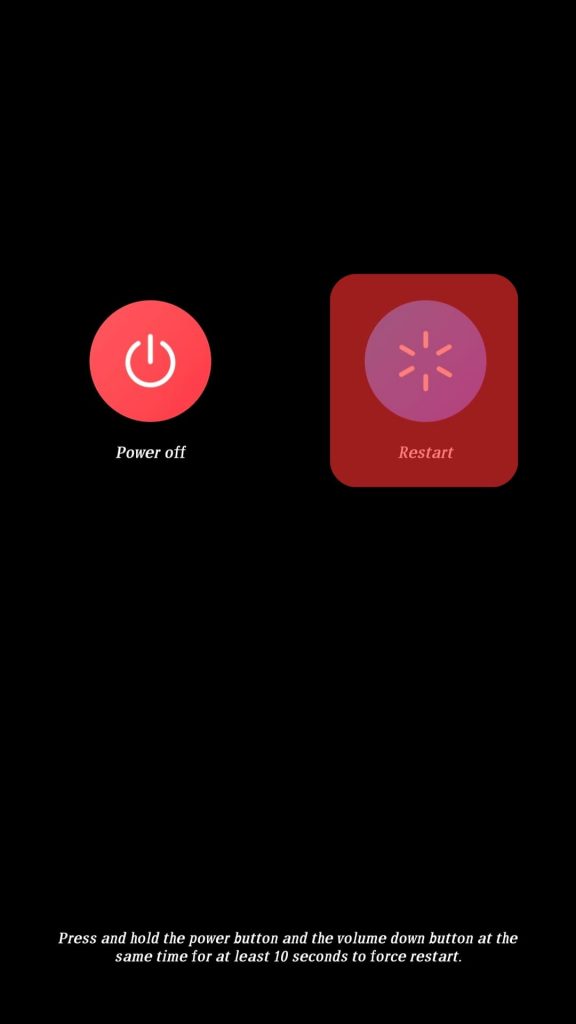 Reason #3: You're Tagging a Private Account
Instagram offers two privacy options that apply to accounts: public and private.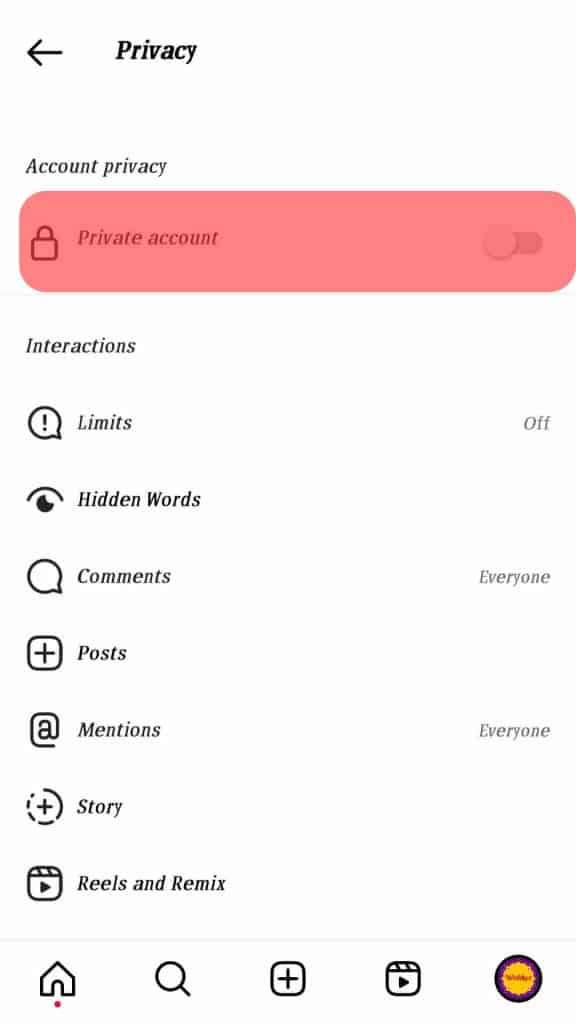 Public accounts can be tagged and viewed even if you're not following each other. But private accounts can't be viewed, interacted with, or tagged in this case until you both follow each other. 
So if you try to tag a private account, Instagram won't let you do that. 
The simple solution for this situation is to send them the follow request, and if they accept it, you will be able to tag them.
Reason #4: You're Entering Incorrect Spellings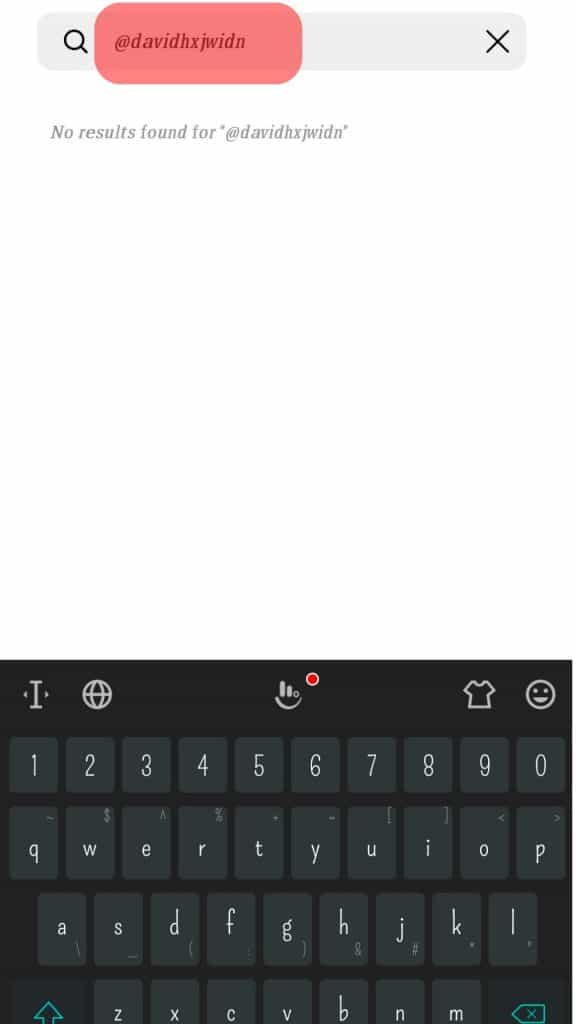 When tagging an account, you need to spell out the username of the person you're tagging. 
If you spell out their username wrong while tagging, the tag won't go through because Instagram won't be able to find the account you are trying to tag and will appear as plain text. 
Double-check the account's name to resolve this issue.
Reason #5: You're Not Adding the "@" Symbol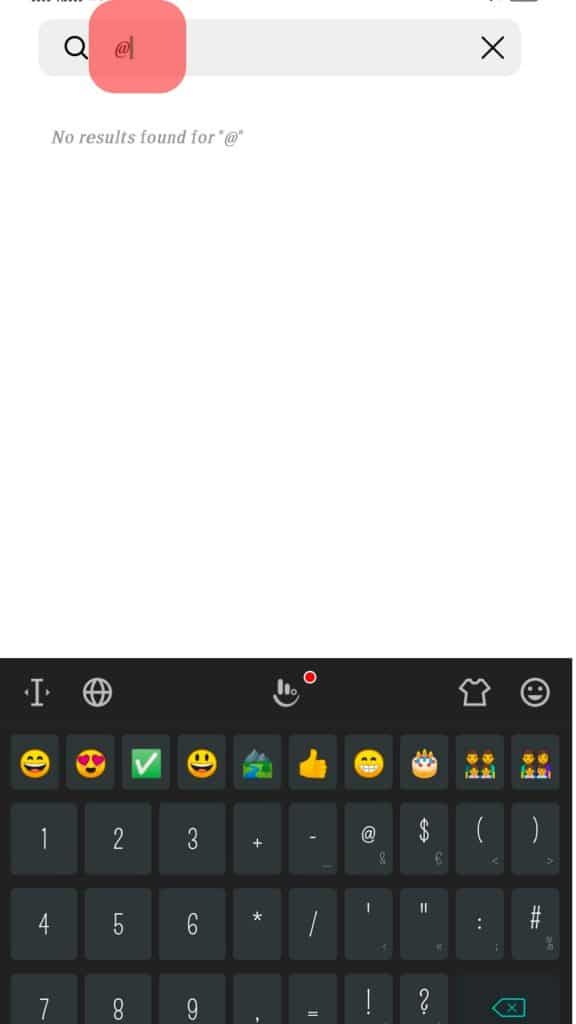 The "@" symbol is there to let Instagram know that you are referring to a profile. Without this symbol, Instagram will treat whatever you have written as plain text. 
So, go ahead and add the "@" symbol.
Reason #6: The Account Is Blocked or Deactivated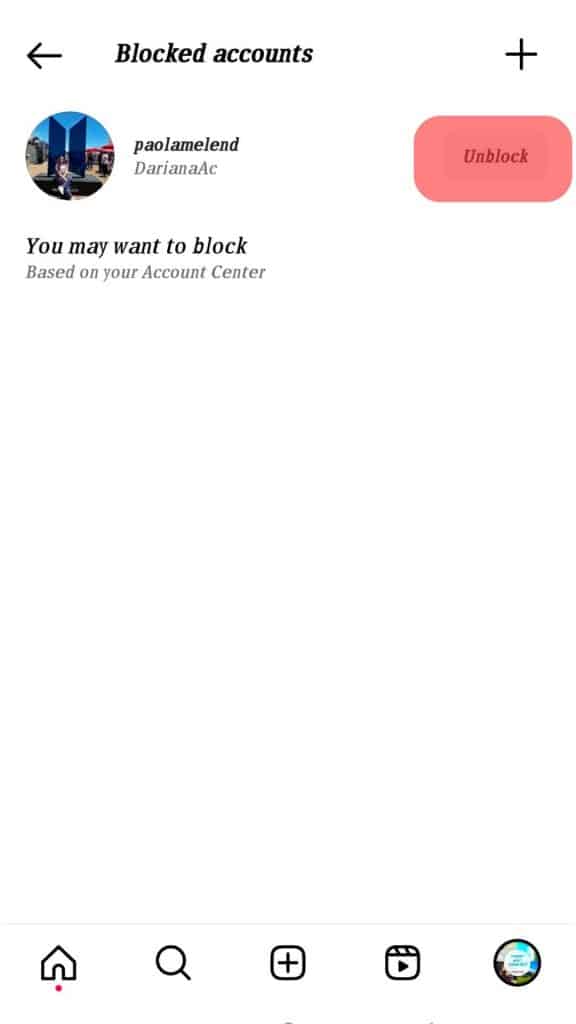 If you have blocked the account or the account you are trying to tag has blocked you, you won't be able to tag them in anything. 
The same holds if the account you're trying to tag is deactivated. 
If you've blocked a user, you can unblock them and tag them. However, if they've blocked you or deactivated their account, there's nothing you can do about it.
Reason #7: Tagging Limit Reached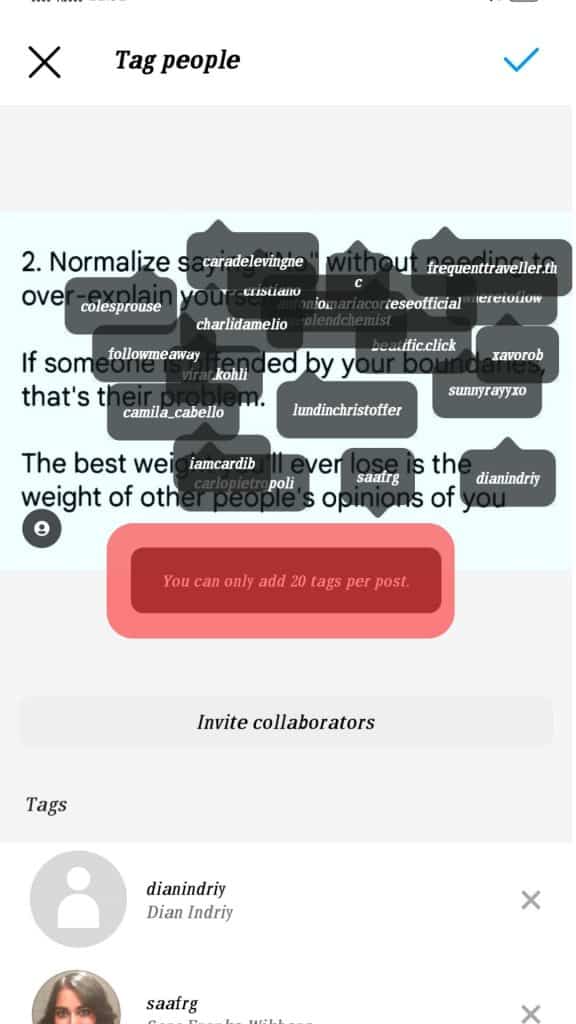 Instagram allows you to tag 20 people in a post or story at once. Any more than that, and Instagram won't let you tag people. 
So, you must manage and reduce the number of accounts you want to mention to fit that limit.
You can post a carousel with multiple pictures and tag more accounts.
Reason #8: New or Restricted Instagram Account
When you make a new Instagram account, Instagram restricts your activity, the actions you can perform, and how often you can perform them. 
Getting restricted doesn't need to happen only with new accounts. Old accounts can get restricted, too, if they get reported.
The best thing you can do now is wait for a few weeks or contact Instagram support about your account. 
Conclusion
You don't need to panic if you can't tag someone on Instagram.
Many users face this problem regularly.
This article has compiled the top reasons you can't tag people on Instagram.
Identify your problem and fix it with the given solutions. Get Tagging! 
FAQs
How do I reach out to Instagram to unrestrict my account?
If your account is restricted, you can reach out to Instagram's team via email. Their support team will contact you soon and resolve the matter.