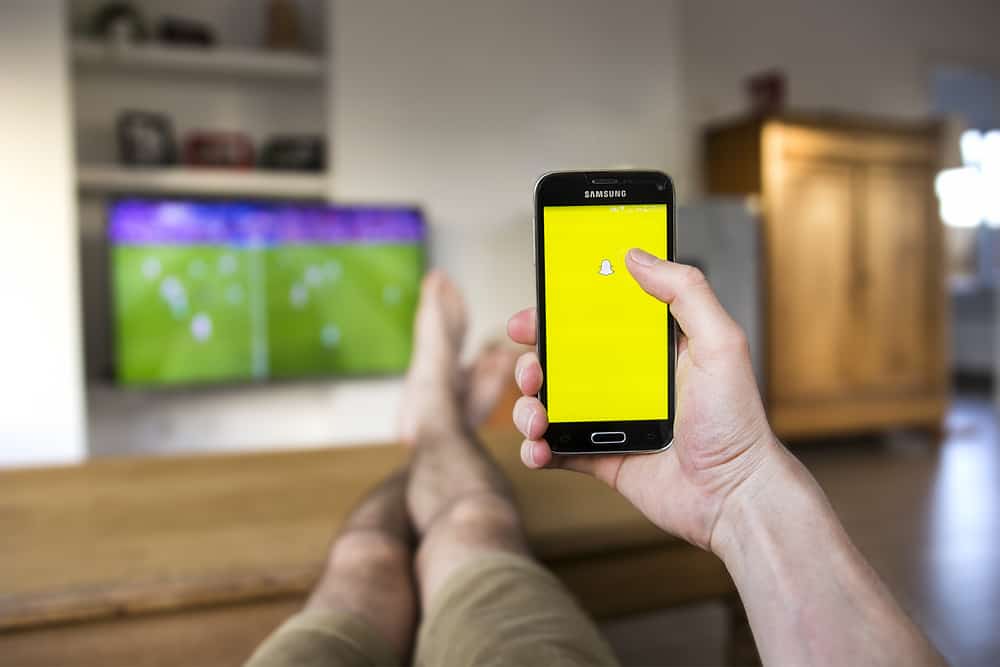 Snapchat is one of the most prominent and fast-growing mobile applications, especially for millennials. It primarily allows its users to take and share incredible photos or videos with different people. Recently, the application just introduced the "Creator account," a new feature that will provide a spectacular Snapchat creator experience for its users.
Still, the question is, how to get it?
There's no step-by-step process for having a Snapchat creator account. However, you can achieve it in two different ways: you make Snapchat lenses or have high engagement in views of your Snapchat contents. After these, you only need to wait for Snapchat to declare you as a creator and start your creative journey.
To be a successful Snapchat creator, you should know the process of becoming one and understand important things or factors that can be a great advantage of having a creator account.
We've got all of these covered from start to the end and will surely help you achieve your creator goal and become one of the most influential persons on Snapchat.
Method #1: Create Your Own Snapchat Lenses
The Snapchat creator account primarily focuses on promoting Snapchat lenses. Thus, the best way to be a creator is to create your own Snapchat lenses. These lenses are imaginative and playful AR experiences that can bring you into another world.
In creating Snapchat lenses, all you need is your creativity. Usually, you need to do 4 to 5 lenses and share them publicly to be a creator. From there, Snapchat can change your public account into a creator account and unlock amazing features.
How To Create Snapchat Lenses?
Lens Studio is a free site wherein you can create and publish your lenses and share them in the Snapchat world.
Here are the basic steps to manage Lens studio and design impressive lenses:
Download Lens Studio on your device.
Check and choose the right template for you.
Try to use different studio panels to elevate your lenses.
Have a sneak peek at the lens that you created.
Share and publish your lens.
Lens studio is extensive and offers a wide range of tools that can help you build your Snapchat lenses. If you want to extend your knowledge about these lenses, you may visit Snapchat's documentation.
Remember that you do not need to create the best lenses; original ones will be enough.
Explore more about Snapchat lenses at https://ar.snap.com/lens-studio.
Method #2: Have High Engagement/Views on Your Snapchat Content
The alternative way to be a Snapchat creator is to have high engagement with your followers within your content. Snapchat prioritizes those users with a wide audience and continuously uploads captivating content to be their creators.
However, Snapchat did not release any specific guidelines regarding the views, but above 30-40 thousand engagements will be helpful and ideal. I know it is hard, but it would be very easy with the right content and by following the community guidelines.
Here are the useful ways how you can attract Snapchat viewers and gather a wide audience:
Make your account visible to others. Other Snapchat users should know that your account exists! You can do this by following people as many as possible to have more follow backs. Collaboration with other Snapchat users is also a good way to reach others.
Create and maintain the best content. Try to focus on interactive and creative content to which the audience can relate. This is a great strategy to attract and keep a huge number of followers.
Promote your Snapchat account outside. There are various social media platforms wherein you can engage with more people to check your Snapchat account.
After knowing the ways to become a Snapchat Creator, here is other important information that can guide you throughout the way.
Who can have a Snapchat Creator Account?
Unfortunately, not all Snapchat users can access the Snapchat creator account. There are basic requirements that a Snapchat account should possess to qualify for the creator account; these are the following:
Must have a public profile.
Have at least 100 subscribers.
Has had a Snapchat profile for 1 week.
Have at least 1 bi-directional friendship.
This happens when you and your friend send friend requests to each other, and both accept them.
Snapchat evaluates the accounts of eligible users on a rolling basis to become a creator. Therefore, it will take time to have access to a creator account since it is not processed immediately after qualifying. Patience is the key!
Advantages of Snapchat Creator Account
The best part of having a Snapchat creator account is its benefits. These include various additional features that creators can use to grow their audience. Here are some of the highlights of the advantages of a Snapchat creator.
Having a Public Story. This feature will allow any Snapchat user in the community to view your story. Unlike "My Story" which is limited to close friends, "Public Story" is a huge advantage in gathering an audience as it is more accessible.
Content engagement analytics. This will provide the creator with the analytics of their view story, lenses, and audience insight. It will be beneficial for the creator to track their content engagement and improve more.
Assign and Manage roles. This is the most helpful feature of having a Snapchat creator account. It will give you the freedom to assign your trusted Snapchat users to roles that can help you manage your account effectively. Just send a request and let them accept it.
Earn money. Snapchat creators have a high opportunity to earn money through their video snaps. It is done through digital gifting where Snapchat users can buy Story Replies with their idolizing Snapchat creators. There are also chances that creators can work with marketers through content deals.
Conclusion
Being a content creator deeply requires unending passion and determination. After all, it is not difficult to be a Snapchat creator considering the possible methods to become one. You're the perfect one if you can make spectacular lenses or give extraordinary contents to attract many viewers!
Those ways above will surely lead you to get your creator account and use your platform to entertain and educate other Snapchat users.