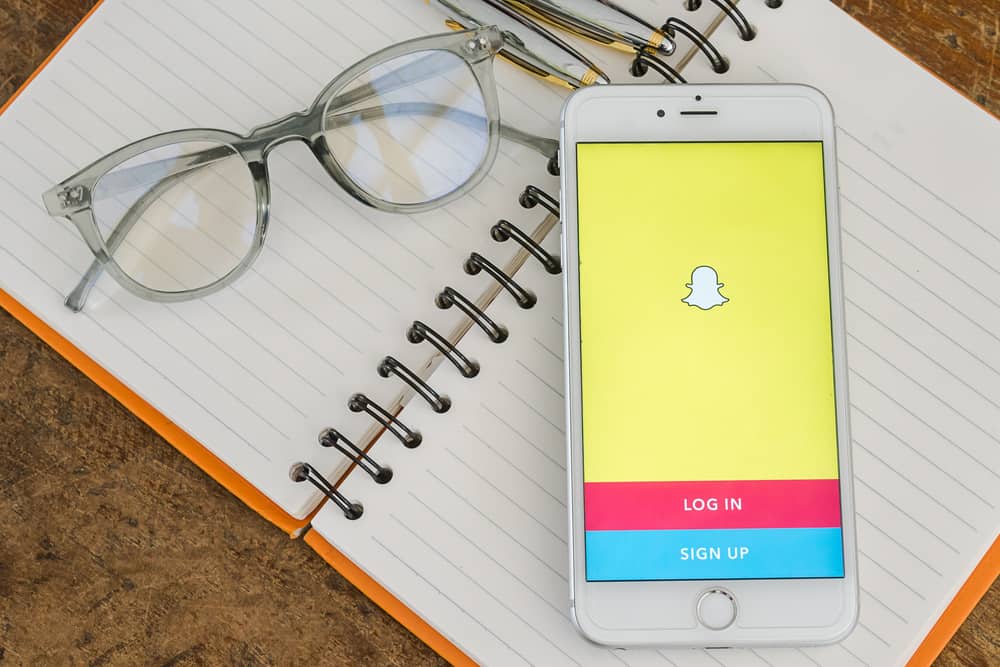 What makes Snapchat different from all other social media platforms is the fleeting nature of its content.
Everything from snaps to stories disappears within 10 seconds to 24 hours, unlike other social media platforms where they can linger forever.
Then, of course, there are extremely fun filters and lenses to boost the aesthetics of your content.
The social media world, despite its perks, has its dark sides.
It can affect your mental health due to the constant struggle to look your best or show your best life.
Besides, some privacy and security concerns go hand in hand with any social media platform.
So, if, due to any privacy or confidentiality reasons, you want to get rid of your Snapchat data, you can delete it. But how?
Deleting your account can delete all your Snapchat data — memories, snaps, chats, and others. After 30 days of deletion, Snapchat will delete your account permanently, along with all the data.
If you do not want to take the extreme measure of deleting your account, you can clear your memories for saved snaps and stories. Also, you can clear conversations, search history, cache, and other data separately.
So, let's take a closer look at clearing your Snapchat data.
Deleting Snapchat To Clear Snapchat Data
If you fear that someone will get their hands on your private data on Snapchat and misuse it, you can delete your Snapchat data.
Deleting any data from Snapchat that can cause a nuisance in the future is the most rational decision. It will resolve your confidentiality and privacy concerns and also ease your mind.
However, you can change your password or contact Snapchat Support if you fear someone is compromising your privacy.
Snapchat has been accused of breach of users' private data. Reports indicated the involvement of Snapchat employees in abusing users' personal data (location, Snaps, and phone numbers.)
Snapchat users were also victims of phishing attacks in 2018, photo leaks, and hacks in 2014.
In 2018, however, Snapchat introduced end-to-end encryption for photos to protect against the breach of users' private photos (not for other features).
Honestly, we are not famous enough to have our data breached by Snapchat employees (unless some celebrity reads this). But we can become victims of cybercriminals if not careful.
To delete your Snapchat account on Android, go like this:
Open the Snapchat app.
Tap on your Bitmoji in the top left corner.
Tap on the gear icon in the top right corner.
Scroll to the "Support" section and tap "I Need Help."
Tap on the "Managing My Account" option.
Select "Delete or Reactivate My Account."
Tap on "How do I delete my Snapchat account?."
Tap the underlined "accounts portal" link below "To delete your account if you're on Android or on the web…"
On the next page, enter your account credentials.
Lastly, tap on the "Continue" button.
What Happens When You Delete Your Snapchat Account?
When you delete your account, it will become inactive (until you log in before the 30 days have passed).
So, if you decide to recover your account (as you instantly regret losing it), you have these 30 days. After that, you will lose everything.
After 30 days of deletion, you will lose all your data, including memories, friends, chats, photos, videos, snaps, stories, and streaks.
If you do not want to take extreme measures like deleting your account, you can delete your private memories saved on Snapchat. 
How To Delete Private Memories on Snapchat?
What Are Memories on Snapchat?
Snapchat Memories contain all your private collections of saved snaps and stories, visible to only you until you share them. When you create a Snap, you can share it immediately and/or save it. If you save it, then it ends up in your Memories.
Users can view, edit, and share these saved stories and snaps anytime. 
You can delete memories if you are concerned about a breach of your privacy.
Follow these steps:
Open the Snapchat app on your mobile device.
Swipe up from the bottom to access Memories.
Select snaps and stories you want to delete, or use the "Select All" button to delete them all.
Tap on "Delete."
Select "Delete" to delete them.
Clearing Conversations, Search History, Cache & Others on Snapchat
You can individually clear many data clusters on Snapchat.
To clear different data that Snapchat stores, follow the steps below:
Open Snapchat on your mobile device.
Tap on your Bitmoji in the top left corner.
Tap on the settings icon in the top right corner.
Scroll down to the "Account Actions" section.
Select any option starting with "Clear."
Confirm by tapping "Clear," "OK," or "Continue" for each option.
To clear conversations, tap the "x" button behind the conversation and confirm by hitting "Clear." Unfortunately, you cannot clear all conversations together. You must delete them one by one.
When you delete the conversation, it will only delete that conversation for you (on your side only), not for your friend.
Also, make sure to unsave all the messages you have saved to delete them as well.
The Bottom Line
If you want to clear Snapchat data due to privacy concerns, you can delete your account.
Once you delete your account, after 30 days, Snapchat will delete all your data.
Similarly, you can clear some data by deleting snaps or stories saved in memories.
You can also delete your conversation, cache, search history, etc., separately if you do not want to delete your account.
So, go for any option that gives you better results or puts your mind at ease if you dread someone will steal your precious Snapchat data.
FAQs
Does clearing the Snapchat cache delete all your data?
No, clearing the cache only deletes temporarily stored data accumulated by your phone to make your app work. Over time, this data starts building up and taking up space on your device. Deleting it will only clear space on your device. Also, it will make the app run faster.
Does uninstalling Snapchat delete data?
When you uninstall Snapchat App, it will only clear the cache and no other necessary data. Your friends can still see you and send you snaps and messages. You will not lose your memories.
Does deleting your Snapchat account also delete your saved messages from others?
No, deleting your Snapchat account will not delete any of your messages saved by your friends. If you want to delete the conversation on both sides, then you and your friends need to delete the conversation manually together.