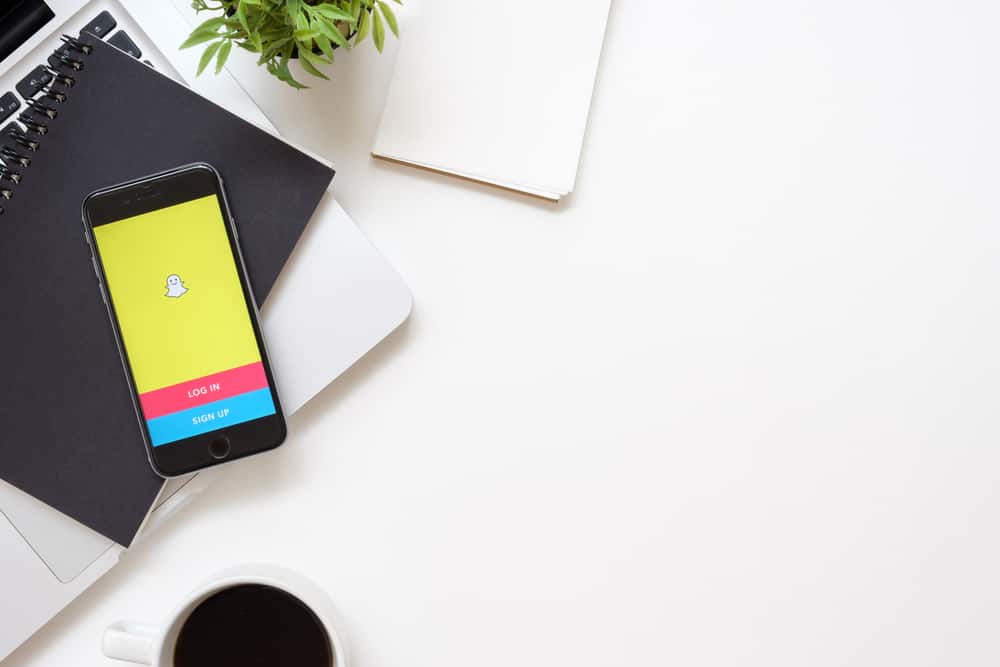 There are some facts that we just have to come to terms with. One, we all love to capture moments, be it pictures or videos. Two, we are constantly battling with our phone storage to save them forever. And while there are ways to upgrade to premium storage, why do that when we have apps like Snapchat that offer in-app storage like Memories.
However, memories can be stuffed quickly, or you may just want to remove unwanted snaps. So, how do you delete Snapchat memories?
You can delete one or multiple Snapchat memories by long-pressing and selecting the snaps you want to delete from your memories and choosing the delete option. You can also turn off the option of saving pictures and videos on your smartphone camera roll. Imagine the storage you will be saving!
We understand how some memories can be tainted, so here's an easy guide to how you can delete Snapchat Memories. But first, let's discuss what memories on Snapchat are.
What Are Memories on Snapchat
Usually, the pictures and videos you send over Snapchat disappear after the designated time. However, memories allow you to save these pictures and videos on their built-in cloud to access them anywhere and at any time!
The concept is relatively new. Snapchat introduced this feature in 2016, and it's safe to say it just got better. Snapchat was known for its disappearing and time-sensitive picture sending part; however, with growing popularity and love for the app, they made this exciting amendment.
The Different Methods to Delete Memories on Snapchat
Deleting Snapchat memories is quite simple. There are two ways to delete snaps from your memories on Snapchat.
Delete Multiple Memories With a Long Press
You can delete multiple snaps together or even from an entire month to save time. Here's what you need to do:
Open Snapchat on your smartphone.
Swipe up, or click on the Memories Feature.
Choose a snap you want to delete.
Long press on the snap. You can then choose multiple snaps together.
Click on "Delete" from the options at the bottom.
Click on "Delete Snap" again, and you're done!
It is important to remember that you can't restore deleted memories, so make sure they're bitter or unwanted memories!
Deleting a Single Snap
Here's another way to delete just a single snap from Snapchat memories:
Open Snapchat on your smartphone.
Swipe up, or click on the Memories Feature.
Select the picture or video you want to delete.
Go to options by pressing the three dots.
Finally, choose "Delete Snap" from the list.
Confirm by tapping "Delete Snap" again.
You can also lock snaps instead of deleting them by choosing the option 'Hide Snap (My Eyes Only).' This will allow you to remove the specific snap from all memories to another built-in section where all your memories will be for your private viewing only.
Clear cache instead of memories to free up some of your phone storage!
How To Free Up Storage on Your Phone Without Deleting Memories?
The cache is just hidden data that your phone carries to make it easier to access data on your phone. It is only necessary to speed up accessing your memories in this case. But sometimes, it can lead to storage problems.
When you clear out the cache, you will get to keep the memories and, at the same time, make your phone lighter.
Here's how to delete the Snapchat cache:
Open Snapchat on your device.
Tap the Bitmoji or profile picture icon in the upper left corner.
Tap the settings icon in the upper right corner.
Click on "Clear Cache."
Click "clear" to confirm.
Endnote
Honestly, this feature is a pandora's box within itself. You can revisit memories to satisfy your nostalgia and edit them by adding stickers, filters, bitmojis, and gifs to put up on your stories or send to your friends.
You will even be notified of your snaps every year as fun milestones! Snapchat allows you to send snaps in real-time and shows you what you were doing on the exact day in previous years.
Yes, Memories do this all, and the possibilities are endless.
FAQs
Can people watch my Snapchat Memories?
No, they can't! Unless you have shared them in your story publicly, of course.
How to see the yearly recap of Snapchat Memories?
At the end of every year, there will be a separate title within your Snapchat memories, a compilation of all your pictures and videos of that year. Much like Spotify's 'Wrapped,' it will be a summary of all photos and videos you may have saved over Snapchat memories.
Is there a backup for deleted Memories?
Unfortunately, no! Snapchat does not keep records of your deleted data, so you should be very careful while deleting your pictures and videos.
Can we delete 'Memories' in our camera roll without deleting them on Snapchat?
Yes, you can! Granted, you have already saved the picture or video in Snapchat Memories; if you delete any images from your smartphone's camera roll, it does not delete data from Snapchat's cloud.
Can I select multiple Memories at once?
Yes, you can. Tap the icon on the top right corner of your memories window. This will allow you to select multiple memories at once. Then you can easily edit, export, move or delete the selected pictures and videos.