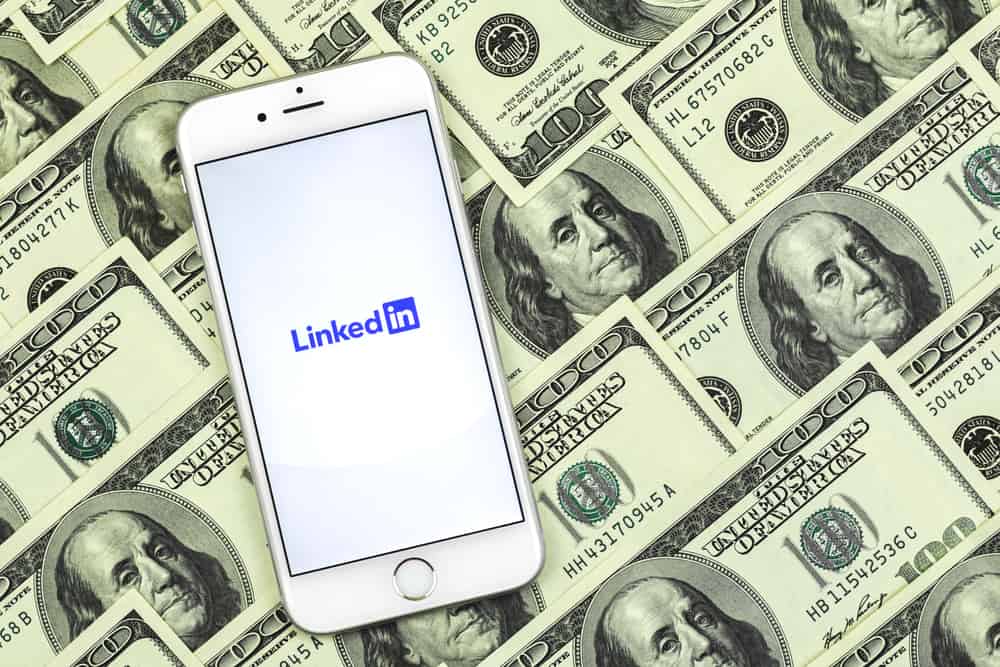 LinkedIn has become a popular platform used by many people seeking jobs and companies searching for talent for hire.
The site is mostly a free service, and you may wonder how it makes money. Social media platforms like Facebook and Instagram monetize their platforms through digital advertising, contributing to their revenue, but what about LinkedIn?
Let's find out through this post.
There are different ways through which LinkedIn makes money through its platform. Digital advertising is one way, and because of the various services they offer users, they make money by offering talent solutions and sales solutions. Moreover, the platform also offers premium subscriptions through which they make money.
LinkedIn has been growing over the years, and understanding how it makes money is good. This post has explained what LinkedIn is, how it came into existence, and the various ways it makes money has been explained in depth. Moreover, the post has also answered some frequently asked questions regarding the working of LinkedIn.
What is LinkedIn?
LinkedIn is a popular platform for professionals to connect and stands out from other social media platforms. Since its establishment, it has been growing rapidly and attracting many users. The platform made a huge milestone in 2008 when it launched the mobile version of the platform.
LinkedIn allows users to connect with professionals. The LinkedIn profile works as a marketing tool and should be designed to be attractive. Most users on LinkedIn are either jobseekers or organizations seeking skilled individuals.
For a job seeker, the profile must include information like employment history, qualifications, current and previous work, and other important information that will market you and make you stand out. Therefore, if you are a job seeker or a company that outsources employees, LinkedIn is the platform that makes that easier for you.
How LinkedIn Came to Exist
Reid Hoffman founded LinkedIn and had the idea when he was the executive vice president of PayPal. When he shared the idea with his friends, no one thought it was a good idea, and they were certain it would not work for some reason. Fortunately, four months after its launch, it had attracted over 50,000 users.
LinkedIn continued to grow its number of users, and in a year after being launched, it attracted half a million users. The company started being profitable in 2006, three years after its launch. In 2011, the platform stood high when the company value was $4.5 billion. Additionally, LinkedIn showed more than double improvement in 2018 by making $5.3 billion in revenue compared to $2.3 billion in 2017.
The gradual improvement made by LinkedIn in making money may make you wonder how it manages to make its money.
If you are excited to learn the ways of LinkedIn, let's get started!
How Does LinkedIn Make Money?
LinkedIn has various ways it makes its money. Let's explain them in-depth.
Offering Talent Solutions
Through talent solutions, employers can find potential employees and hire them.
LinkedIn provides features like advanced search tools, enabling the building of professional candidate profiles, and using InMail to reach the top talent, among other features.
Talent solutions have contributed much of the revenue made by LinkedIn.
Sales Solutions
LinkedIn has offered a professional way for sales and business development managers can source quality leads through the platform.
The platform has achieved this by offering features like Advanced Lead and Company Search, Lead Recommendations, and CRM integration.
The Sales Solutions are offered through LinkedIn's sales navigator, a Software as a service (SaaS) subscription, and have enabled the platform to make money since it was launched in 2015.
Marketing Solutions
Digital marketing is a common way used by platforms to make money.
Famous social media platforms like Facebook and search engines like Google use digital advertising through intent-driven ads.
LinkedIn's ads product stands out as a unique digital advertising option as they are intended for working professionals and allow specific user targeting.
Because of LinkedIn's unique way of doing digital advertising, it has made enough money that contributes to some of the percentages of its total revenue.
Premium Subscriptions
The premium subscriptions by LinkedIn are targeted at business leaders and job seekers.
Job seekers get various useful features like the ability to direct recruiters directly, see who has viewed their profile, and be featured to stand out among job applicants.
All these premium features are essential for job seekers targeting their first job, and serious job seekers will subscribe.
Business leaders also benefit by getting access to more InMail credits and seeing who viewed their profile.
Premium subscriptions contributed 18% of LinkedIn's revenue.
Learning & Development Resources
In 2015, LinkedIn acquired an e-learning platform called Lynda.com.
The platform mostly targets organizations that need to skill their employees and has enabled LinkedIn to generate some money.
Conclusion
LinkedIn has stood out among the famous social media platforms we often use.
Although many Silicon Valley intelligent people thought it would not make money, it has grown into a professional platform trusted by job seekers and companies seeking to outsource employees.
Moreover, it has beaten competitors like Snapchat and Pinterest to find its own space and make more money.
If you are still wondering how LinkedIn makes revenue, read this guide to discover its secret.
Frequently Asked Questions
What is LinkedIn mainly used for?
LinkedIn is a community for professionals to connect. Unlike other platforms that primarily enable users to interact and catch up with friends, LinkedIn is for job seekers, businesses, and organizations seeking employees.
Can I grow my business with LinkedIn?
LinkedIn is helping businesses, especially marketing and sales businesses, to find people to work with, boost sales and build their brand. It depends on the kind of business you are running, but there is something for everyone seeking to do business in a digital and better way.
How many jobs are posted on LinkedIn?
LinkedIn posts millions of jobs. The platform hosts millions of companies that post different jobs every day.