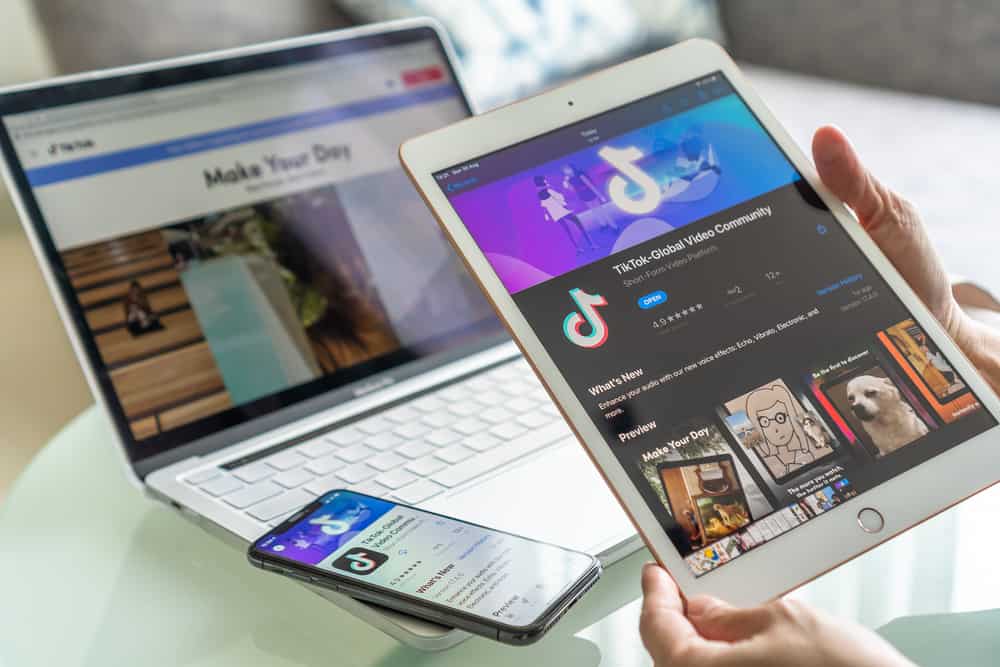 TikTok is the social platform to be now, with millions of videos uploaded daily, from skits to the latest happenings in the world chopped into a video. You might often have to tag your friends and family to share and discuss a video, but TikTok recently created a group chat feature. With this, you can add your friends and family to a group chat to share videos, laugh, and talk about them.
You can create a TikTok group chat via your inbox or share a video with multiple mutuals at once. In addition, you'll be able to reply to messages by tagging them, and you can react to them with emojis as you do in direct messages. However, since the recent feature, you will need to update your application to get this functionality.
The feature is still in beta testing and early stages; hence it's available to a selected few. Even if you update the app, you might not get the feature, but it'll be available to everyone once it's fully launched.
This article will go over creating a group chat on TikTok for those with access to the feature and for future purposes.
How Do You Create a Group Chat on TikTok?
TikTok users have long clamored for a group chat feature, and it's finally come to your Android and iOS mobile devices. There are two ways to create a group chat, including the inbox feature or directly using the share button from a video.
Method #1: How To Make a Group Chat Through Your Inbox
To make a TikTok group chat through your inbox, you need to have at least one mutual you already chat with on the app. If you do, follow these steps to make a group chat.
Step #1: Launch Your TikTok Application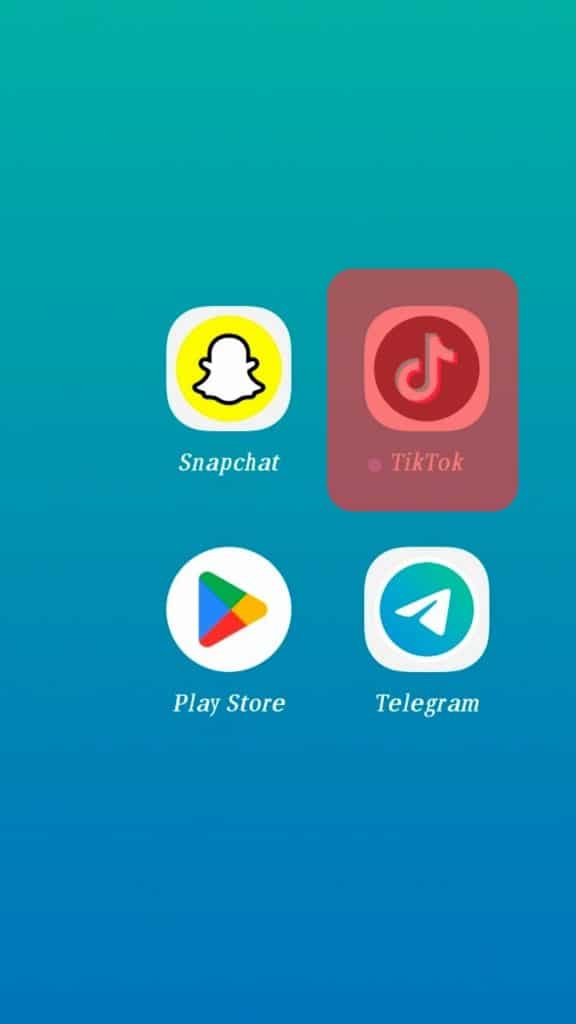 The first step is to open the app and log into your account. If you're already logged in before, you need to open the app to proceed to the next step.
Step #2: Go to Your Inbox
In the navigation bar at the bottom of your screen, click on the inbox icon beside the profile icon. You'll see your activities on top and messages at the bottom when you click.
Step #3: Click on a Chat With a Mutual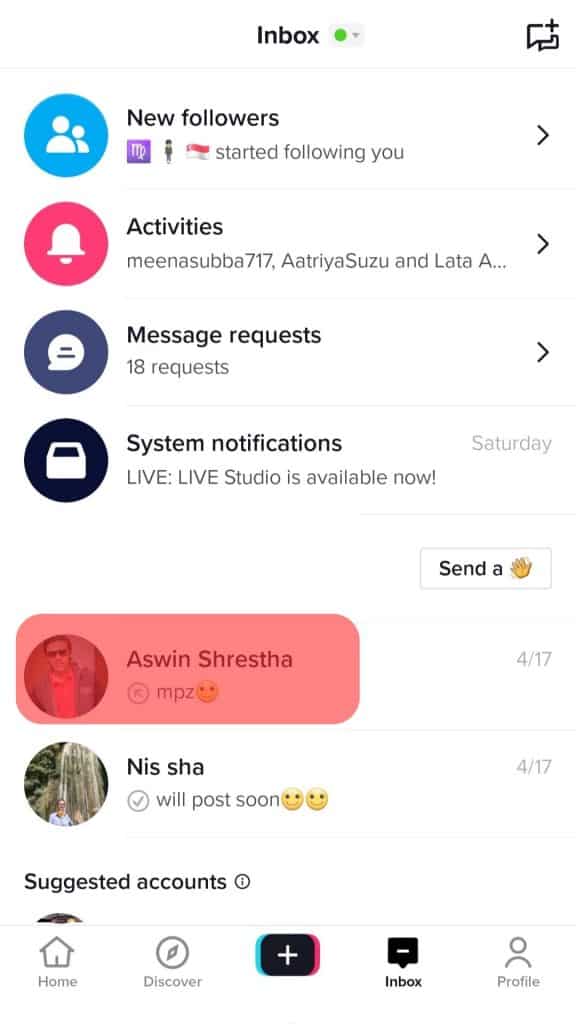 In your messages, tap on a chat with one of your friends you already talk with on TikTok. When this conversation opens, locate the three dots icon to the top right of the conversation.
Step #4: Tap on the Three Dots Icon at the Top Right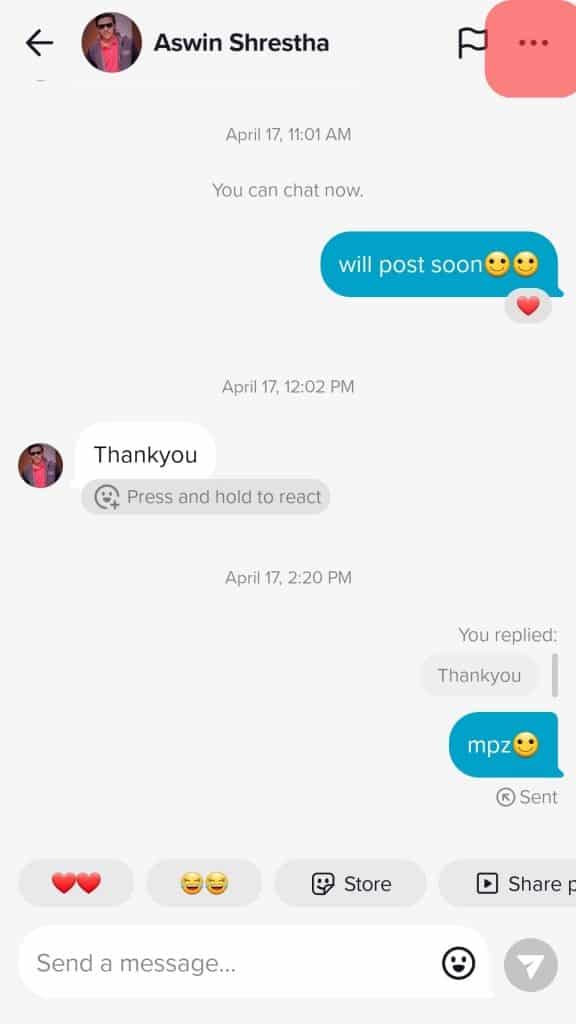 Tap on the three dots icon at the top right corner of the conversation. This will take you to another screen where you'll see a "+ create group chat" option above your friend's username and profile picture.
Step #5: Click on "Create Group Chat"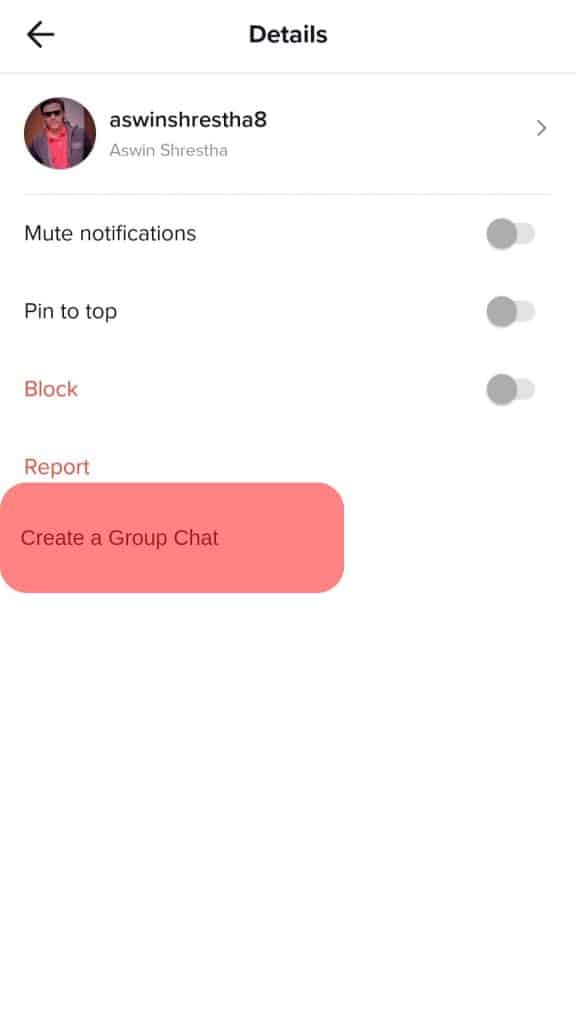 Click on the "Create Group chat" option, and you'll see a list of your mutual friends and followers that you can select to be in a group chat. Next, click "Create a group chat," and you'll have your friends in the same group where you can share texts and videos from each others' feeds.
Method #2: How To Create a Group Chat on TikTok Through the Share Option
This is a much easier method with fewer steps applied to create a group chat. For this method, you only need to have a video you want to share directly from your TikTok feed and a list of friends in mind you want to add to a group chat. So, without further ado, here are the steps involved.
Step #1: Launch Your TikTok Application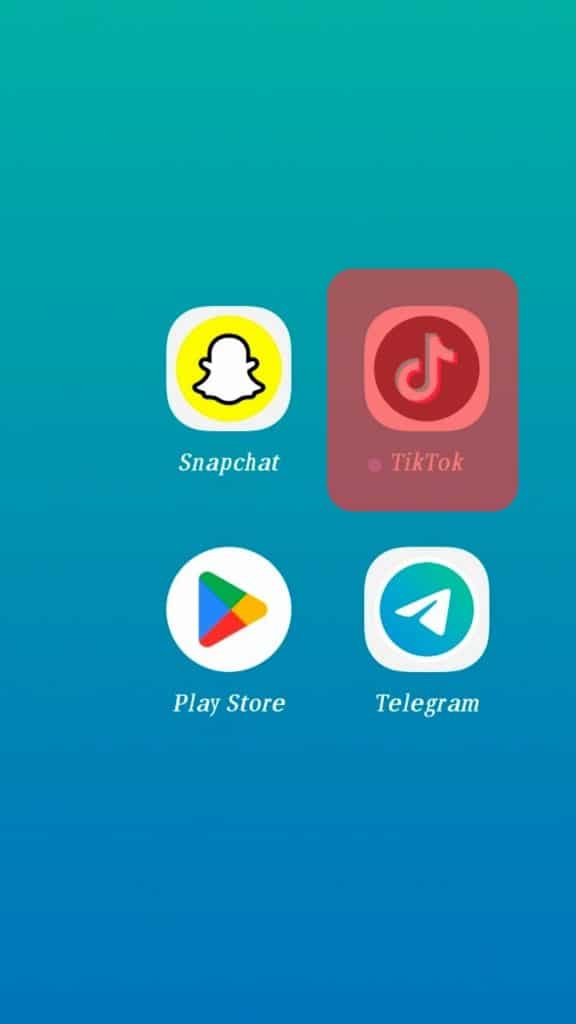 As always, everything begging with you launching the app to act on it. If you've logged out of TikTok before, re-login to proceed to the next step.
Step #2: Find a Video You Want To Share With Your Mutuals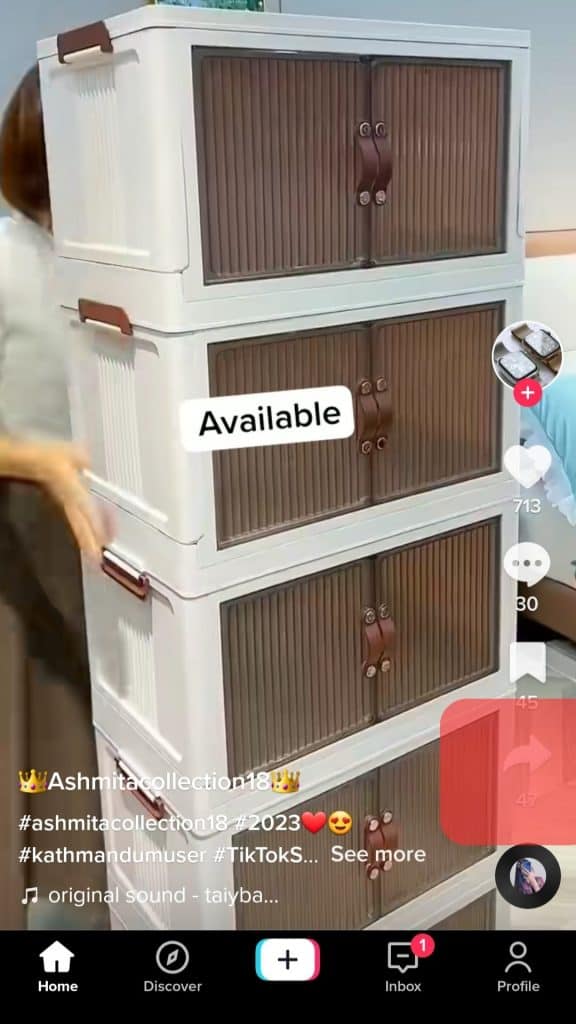 Scroll through your feed to find the ideal video to share with the group of people you want to add to your group chat. With TikTok, you'll quickly find a video that relates to everybody, from something funny to a musical-themed video.
Step #3: Share With a List of Friends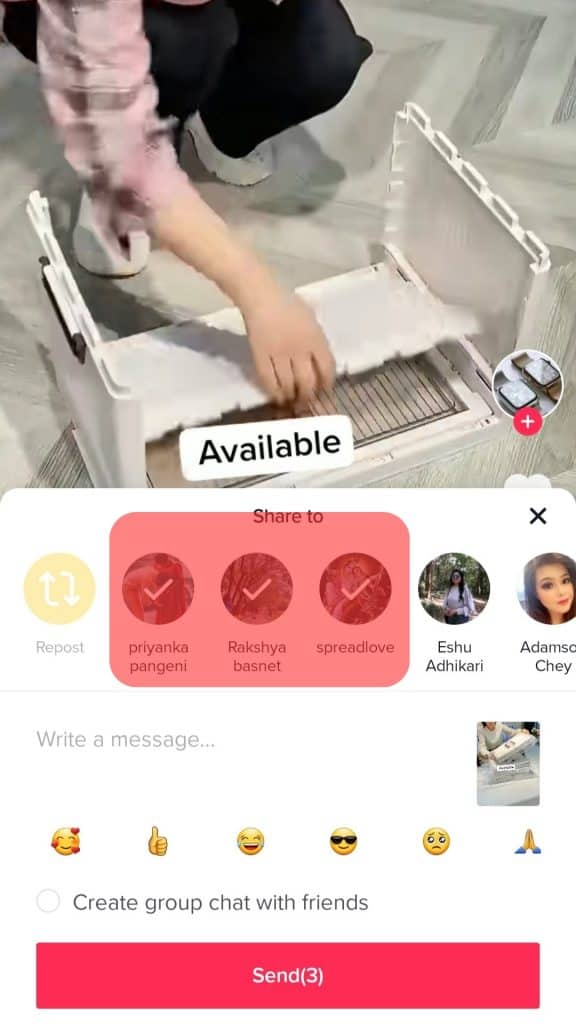 Click on the share icon and select as many friends as you want in your group from the list that pops up.
Step #4: Click on Create Group Chat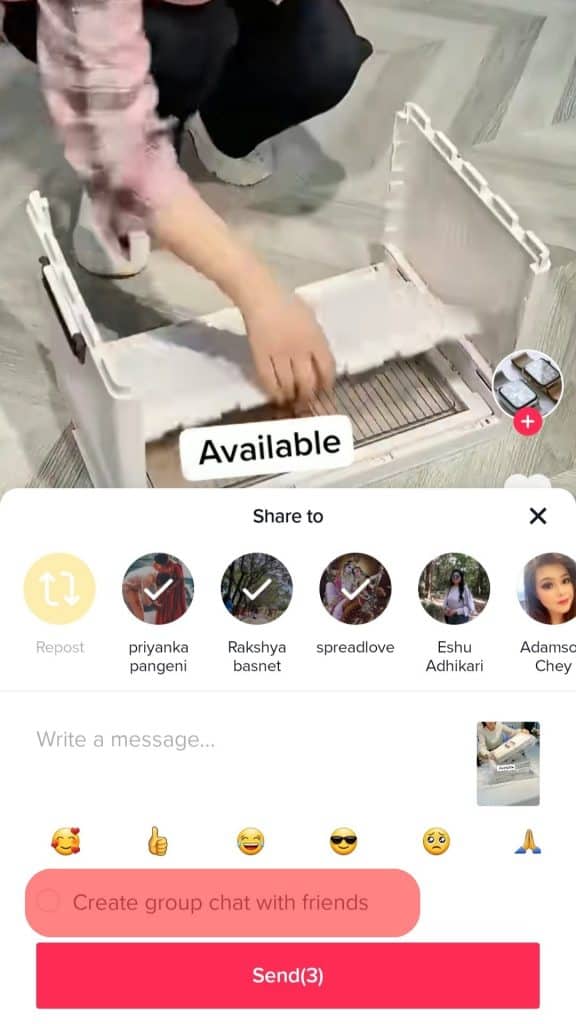 When you've selected several mutuals, you should see a pop-up that prompts you to create a group chat with the list of friends you've chosen. Then, click on the command and hit send to send the video.
The video will appear in a group chat you've just created with your friends.
Conclusion
If none of these methods works for you, then the feature is unavailable for you. As established, it's still in the beta testing phase, and even if it's available for you, your friends might not have the feature yet. So have fun messaging and socializing with friends!