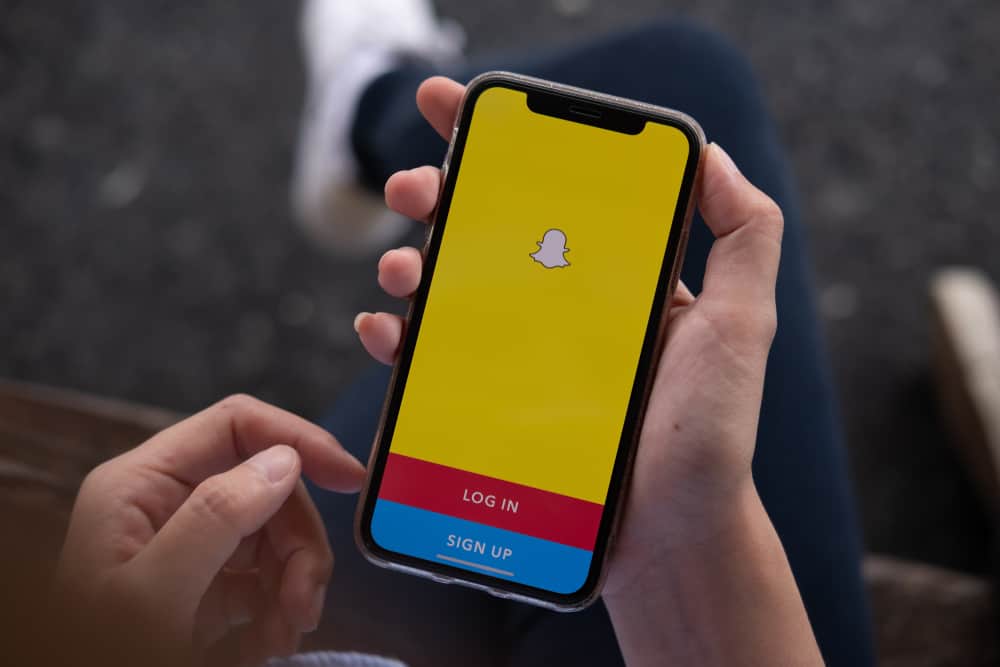 I am sure you must have gone through those days when you get so overwhelmed with everything around you and end up taking your anger on our social media. Sometimes in rage, you might have posted angry posts on our Facebook and sometimes sad videos on Instagram. If things got even more melancholy (in simple words, depressing), you even ended up deleting everything.
Social media is the only place in our lives where we portray our happy selves. No matter how empty we feel, we still post our happy selfies on Instagram or flex partying stories on Snapchat. This is how it works! In the social media world — we want people to see how fulfilled our lives are. But eventually, after sometimes one can no longer fake it and decides to get rid of it. 
If that happened to you and you deleted your Snapchat, now the fog is clear, and you want to recover it, you are at the right place.
Once deleted Snapchat account can be recovered. But! (Yeah! There is a big But). You can recover your account within 30 days. Just log into your account, and Snapchat asks if you would like to recover your account. Tap the "Yes" button. Now you have to wait some time before your account is recovered; Snapchat sends you an email when your account is active.
After 30 days of deactivation, you will lose your Snapchat account forever with everything it entails.
To learn more on how to activate your Snapchat account, keep reading!
Why Would Someone Delete Their Snapchat Account?
This is the question I ask myself in the head when anyone tells me that they have deleted their Snapchat account, "Why the hell on earth would you do that?" My brother asked me the same question when I deleted my LinkedIn account.
I mean, besides entertaining you with fun Snaps and Stories and jazzing up your pictures with filters and lenses, what has Snapchat even done wrong?
Firstly, for each individual, everything offers a unique experience. Anything fun and happening for you might be ridonculous for another. So, there could be many reasons a person decides to delete their Snapchat (we need to be respectful of the decision).
Some people might not be having as much fun as we are having, so they decide to deactivate their accounts. Some may find Snapchat total waste of time, which has negatively affected their studies. For some, Snapchat is getting an overwhelming place, with all the filters and lenses only showing the perfections, not the reality.
Likewise, Snapchat might be affecting the mental health of some people; I mean, who wants to see their exes living their best lives with a new gf/bf. 
Worse of all, some people might be threatened, blackmailed, and harassed, so to end it all, they decided to delete their Snapchat accounts. If anything like this happens to you, please talk to other people you trust and get help instead of bottling up your emotions.
Did You Know?
According to research, excessive use of Snapchat can affect the mental well-being of its users, especially the young ones in teens and tweens. The negative impacts of Snapchat include anxiety, depression, and loneliness.
Besides, seeing the filtered images of others on Snapchat can cause insecurity, body consciousness, eating disorders, fear of missing out, low self-esteem, and bullying.
So, whatever the reason is, the result is your account has been deactivated, and now you regret it. 
If such happens, what to do? Is my Snapchat account gone for good? What can I do to get it back? Here, let's answer all your concerns.
What Happens When You Delete Your Snapchat Account?
Your friends cannot send you messages or Snaps or interact with you in any way — Black Ghostface Chillah on your profile will appear, indicating you have deactivated your account or are unable to Snap.
After 30 days of deactivation, your account will be permanently deleted, along with all your memories, friends, photos, Snaps, Chats, stories, videos, Snap streaks, and other personal data.
How To Recover a Deleted Snapchat Account?
In case, after taking time off Snapchat, you want it back, then we got your back. Here, we present step-by-step processes to recover your deleted Snapchat account (WITHIN 30 DAYS OF DEACTIVATION):
Open the Snapchat app.
Click "Log in" and enter your username and password.
Tap "Yes" when Snapchat asks whether you want to retrieve your account.
Now, Snapchat will show a message saying that you need to wait for a few days, as it will send an email to your verified email account upon activation.
After up to 24 hours, you will have your Snapchat account reactivated.
If you have more data, it may take more time to reactivate your account.
The Big Question – Can You Recover a Deleted Snapchat Account After 30 Days?
Well, there is no easy way to say it. You have had your crazy episode, ended up deleting your Snapchat, and you stuck to that decision for a month. After a month, somehow, you start feeling left out and disconnected from all your friend's conversations because they have had it on Snapchat.
Now, bad news for you. After 30 days of deactivating the Snapchat account, you cannot get it back. Nothing on earth will get you your old deleted Snapchat account, nor your chats, pictures, videos, memories, Snaps streaks, etc.
Now the good news, you can always make a new account. Start fresh!
Share your Snapcode or profile link on your other social media platforms, letting people know you are back with a bang. Add your friends from your phone contacts, and start a fresh slate.
With the old Snapchat account, Well! You should have decided within 30 days of deletion, as Snapchat automatically deletes all your data from its server after 30 days.
Words of Advice
Do not take the rash decision of deleting Snapchat right away. Just distance yourself from the app or delete the app from your phone to not check it continuously. Again, whatever you are feeling, it is good to confide it with someone you trust. It's better to talk to people and figure out ways to come out of any situation affecting your mental health.
The Final Words
Snapchat, despite being a fun platform, can get overwhelming and toxic for some people, and they may delete their accounts. If that happens to you, the good news, you can recover your Snapchat account within 30 days of deletion. After 30 days, you cannot recover your Snapchat account, no matter how hard you try.
So have fun exploring Snapchat and stay away from anything that affects your mental health.