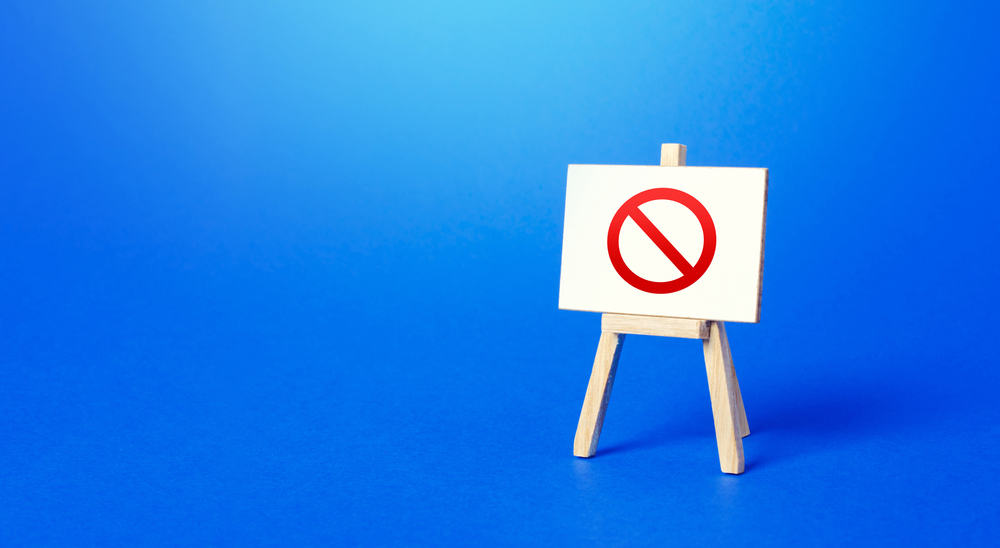 Are you getting the "Facebook Restricted your Account" notification? Or perhaps you've tried to log in to your account, but it says, "Your Account Is Temporarily Locked"? Facebook has millions of users, and it's no surprise that it has strict measures to safeguard its users. Some measures include restricting Facebook accounts for various reasons, including violating its terms of service.
Is your Facebook account restricted? Are you looking for the easiest way to fix it? If you answered yes, you are in the right place. If your account is restricted, Facebook offers a form you can fill out and submit for them to review your account. The process takes hours or days, but if your account violates no terms of service, they will remove the restriction, and you will regain your account. In most cases, you must verify your identity as the account owner.
This guide covers the various common types of Facebook restrictions and how to fix them. Moreover, we will discuss the common reasons why Facebook can restrict your account to ensure you stay on the safe side. Lastly, we will cover the common issues about Facebook restrictions. Sounds interesting? Read on for more.
What is a Facebook Restriction?
A Facebook restriction restricts your account's activities, preventing you from your regular Facebook activities, such as sharing posts. Besides, if your account is restricted, you may fail to see what other people post, like their posts, and send messages. The restrictions have different duration.
You may get a 24- or 48-hour restriction, or in some extreme cases, 7 or 30 days. You can regain your normal Facebook activities after the restriction gets removed or the period elapses.
There are three types of Facebook restrictions:
Restrictions due to suspicious activities. It mainly occurs when you try accessing your Facebook account from unrecognized third-party tools.
Restrictions for security reasons. It mainly occurs when Facebook flags your account as compromised.
Restrictions due to unfamiliar locations; result from accessing your Facebook account from an unknown location.
Why is My Facebook Account Restricted?
Facebook has strict security measures and is quick to respond when it flags an account violating its terms of service.
The common reasons why Facebook restricted your account include:
You used suspicious third-party apps to log in to your account.
If your account sent excessive friend requests.
Spam advertising.
If flagged as a fake account using fake credentials.
Suspicious increase in your posting frequency.
Using bots and other automation software.
Joining many groups simultaneously within a short time.
Logging into your account from an unknown location.
Abusive language or posting content that violates Facebook's community standards.
Does any of the above reasons sound familiar? Don't worry. You can still recover your account using the tips in the next section.
How To Recover a Restricted Facebook Account
When Facebook restricts your account, it does that in your best interest. Furthermore, it offers various ways to reach out to their support team for them to review your account and remove the restriction.
Try any of the methods below to fix your restricted account.
Method #1: Request a Review
When Facebook disables your account, it offers a review page where you can fill in the details, and they will review your profile. Use the steps below.
Open the review page from a browser.
Read through the information on the page.
Fill in the needed details, including your email address or phone number and full name, and attach an image of your ID.
Once you have everything in check, click the blue send button.
Facebook will review your account and hopefully respond within 1 to 10 working days.
Method #2: Verify Your Identity
If Facebook deems your Facebook account suspicious, they may restrict it, and in such a case, you need to verify your identity using the steps below.
Log in to your Facebook account.
Navigate to your Personal Details in the Account Center.
Locate and click on Identity Confirmation.
Click the "Get Started" button to confirm your identity.
You must upload an identification document, such as a driving license, passport, or ID. Once uploaded, Facebook will verify your details and identity and hopefully remove the restriction on your account.
Method #3: Report the Issue
If you notice something with your Facebook account is not working properly due to the restriction, you can report the problem. By reporting the issue, Facebook will check the matter and fix the restriction if the fault is on their side.
Use the steps below.
Log in to your Facebook account from a computer.
Click the Profile icon at the top of the Facebook home page.
Locate and click the "Help & Support" button.
Next, select the "Report a Problem" option.
The prompts will guide you in reporting your issue.
That's it! Now relax and hope that Facebook removes the restrictions for you to regain your normal activities on your account.
The methods above should help you fix your restricted Facebook account. Alternatively, you can choose to wait till the restriction period elapses for you to regain your account.
Conclusion
This guide covered the different methods you can use to regain your restricted Facebook account. You can try them simultaneously, and one will definitely work for your case. When using Facebook, it's good to know their terms of service to ensure you remain on the safe side to avoid a future possibility of a restricted account. You can check their terms of service from Facebook's official webpage.
Frequently Asked Questions
How long will my Facebook account remain restricted?
That depends. Facebook can restrict your account for hours or days.
How can I recover my restricted Facebook account?
The best way is to visit the review page and appeal for your account to be reviewed.
How should I protect my account against restrictions?
The best way is to remain on the safe side by following all the regulations and Facebook's community regulations.