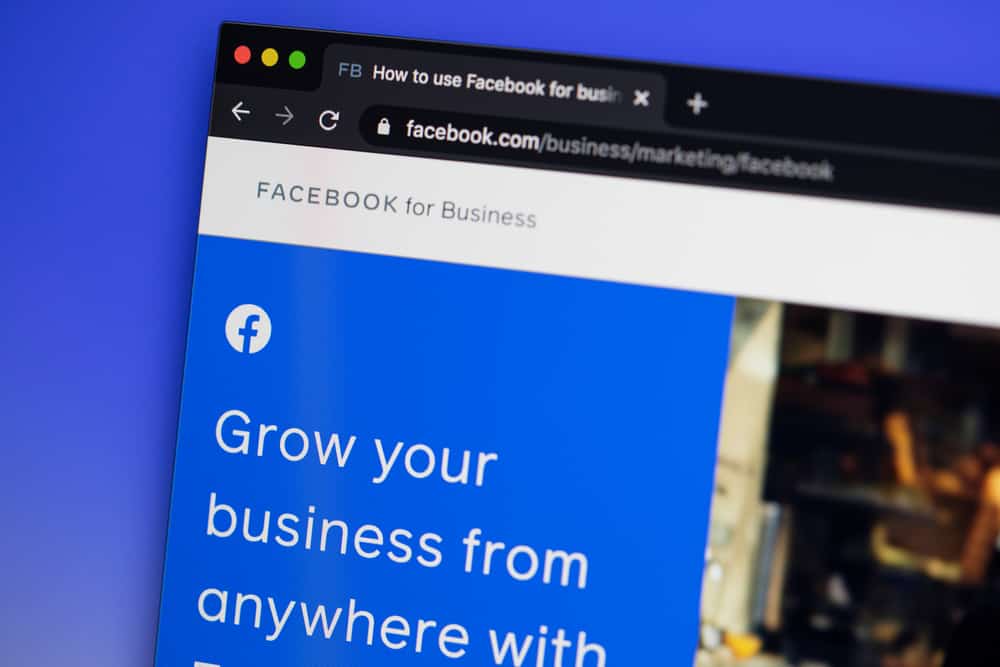 Your Facebook Business age is a pillar for your digital marketing campaign while providing a stage to interact directly with your audience. A significant trust builder for the business is the allowance for visitor posts on the Business Page. It fetches you some quality user-generated content and provides a clear public image of your firm.
It can be distressing when you can't see visitor posts on the main timeline. But you need not panic, as they might appear in the Visitor Posts section of your page. Maybe, some of them are awaiting approval, or Facebook has restricted them. Making those visible to your followers requires a more hands-on approach through the page's settings.
Throughout this piece, you'll learn how to see visitor posts on your Facebook Business Page and troubleshoot any issues you encounter.
Controlling Visitor Posts on a Facebook Business Page
If you have admin access to a Facebook Business Page, you can control what your visitors post on it. In addition to comments, you can allow your audience to share photos and videos on your page, even moderating them according to specific parameters.
You can use the following method to control visitor posts on your Facebook Business Page:
Open your Facebook Business Page in the web browser.
Click on the "Settings" button in the left navigation.
Select "General."
Click "Visitors Post."
Choose from either "Allow visitors to the Page to publish posts" or "Disable posts by other people on the Page." If you select the former, you can allow media such as photos and videos and choose whether to review the posts before displaying them publicly.
Click "Save changes."
If you reduce the scope of visitors publishing their posts on your page, their previously shared posts will remain visible on your page's timeline. You need to remove each one manually to ensure they're hidden.
How To See Visitor Posts on Facebook Business Page
You may not see visitor posts directly on your page's timeline. Although there is a separate section for them, there might be other reasons why they're not immediately apparent. You can view them through any of the below-mentioned methods.
Method #1: Check the Visitor Posts Section
Your Facebook Business Page has a separate section for visitor posts. You can view it by clicking Visitor Posts in the Posts tab. From here, you can share any relevant posts to the timeline and respond to any comments, should you desire.
Method #2: Review Any Pending Posts
If you've allowed reviews for the visitor posts on your Facebook Business Page, maybe they've not been published as they are pending a check from the admin, editor, or moderator. In that case, you can go to the "Others' posts to your timeline" section in the "Activity log."
Here, you can select the "Allowed on Page" option for the posts you want to display on your page. If you wish, you can reject any unsuitable content without notifying the post creator.
Method #3: Analyze Content Moderation for Your Facebook Page
Recently, Facebook and Meta have come under heavy fire regarding content regulation on their platforms. As such, the company can be much more proactive in removing any posts that violate their community standards, even those on your Facebook Business Page, without your permission.
Furthermore, Facebook is also more reactive towards reported posts. If any of your visitors have been reported, Facebook can remove their posts after notifying you. Posts flagged with keywords that you set or as per the Facebook Content Policy for moderating material may disappear without your knowledge.
Notification Regarding Reported Posts
Facebook doesn't disclose the reporting person's identity whenever a post is reported. Still, it does let the creator and the page admins know about the event and that they shall take strict action if it defaults to any platform policy.
So, you should check in with your editors and moderators to see whether any changes to the page settings have a hand in removing the posts.
Final Thoughts
And that's all about how to see visitor posts on Facebook Business Page. While the social media platform updates its services daily, there can still be issues with the relevant data being visible.
Although, how you can examine guest posts without affecting your Business Page shows that it is definitely on the right path.
FAQs
How Do I Approve a Visitor Post on My Facebook Page?
Facebook makes it convenient to review visitor posts and approve them for publishing. You can do so with the following method.
1. Open your Facebook Business Page, go to settings, and the "Activity Log" from the menu on the left pane.
2. Select "Others' posts to your timeline" from the menu.
3. Browse through the available posts pending a review. If you wish to approve any of them, click on the gray icon next to it and choose "Allowed on Page."
Refresh your Facebook Business Page timeline, and you shall see the post you approved. It will display as per the time of approval, but the date on the post will be when it was initially created.
How Can I Prevent Specific Users From Posting on My Facebook Page?
To prevent specific visitors from creating visitor posts, you need to ban them from your Facebook Page. You can utilize the method described below for that.
1. Open your Facebook Business Page and select "Settings" in the left navigation.
2. Select "People and other Pages."
3. Select "Banned people and Pages" from the dropdown menu.
4. Add the people you would like to ban from your page.