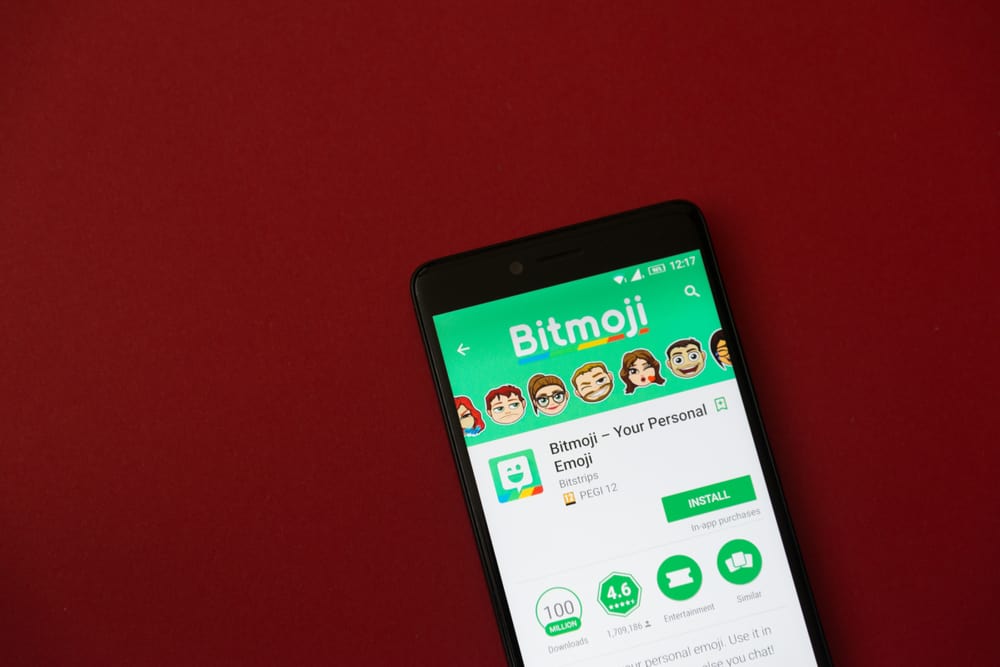 Are you struggling hard to use Bitmojis on Facebook? Don't worry; we understand this problem since it's a bit of a complicated process. But, don't worry! Because we are here with an easy and comprehensive guide for you!
To add Bitmoji to your Facebook, create a new post. Now, tap and hold the "emoji" icon on your keyboard. Select the Bitmoji option from it, and you're done!
Seems pretty straightforward, right? Yeah, it does! But to have a proper understanding of the process, let's dive into this guide and get our hands on the steps from the beginning!
How To Use Bitmoji On Facebook
Bitmojis are custom-made emojis that are similar to you. You can also customize their hair, clothing, looks, skin color, makeup, etc.
Not only this, but Bitmojis also come up with sayings, wishes, props, memes, and signs that provide you with the best responses to posts and comments. We are breaking down each step for you, so you can easily create and use one for your Facebook.
Let's go!
Step #1: Install Your Bitmoji App
First of all, head over to your play store.
Open the search bar and type "Bitmoji."

Now, select the application named "Bitmoji – Your Personal Emoji."
Tap on the "Install" option.

Step #2: Open And Create an Account
Once the application is installed, tap "Open."

Or you can also head over to your app drawer and select the application from there.
Now, tap "Continue with Snapchat."
Follow all the required steps that pop up on your screen to connect your Bitmoji with Snapchat.
Step #3: Create Your Bitmoji
It's time for you to show your creativity! Select your gender from the given options.
Now opt for the Bitmoji or Bitstrips-style for your character.
Bitstrips-style are more customizable and give more realistic looks than the Bitmojis. However, Bitmojis have a bit rounder features that provide a cartoon-like look.

Select the facial shape of your Bitmoji.
Swipe right to move to the next step.
Now keep on selecting the features and more. Meanwhile, your character preview will also update as you choose different characters.
Tap on the "Save" and pick an outfit.

At this step, you will land on the outfit screen.
Now, tap on different outfits of your choice.

Once you're done, select "Save" in white color. You will find it at the top right corner of your mobile screen.

Step #4: Enable Your Bitmoji Keyboard
Now get ready for one of the main steps! Open your mobile's settings.
Now, scroll down and find "Language and Input."

Head over to the "Keyboard and Input methods" section.
Select "Current Keyboards" from the given options.
Now tap on the "Choose Keyboards."
Here you can see an option named "Bitmoji Keyboard" with an on/off slide.

Slide the switch and turn it green.
Now, tap "OK," and you will accept the security warning.
Step #5: Add Bitmoji To Your Facebook Posts
First of all, head over to the Facebook application.
Now create a new post on Facebook to add a Bitmoji.

Tap on the text area to open the keyboard.
Now click the "emoji" icon.

Here you can see a list of stickers, Bitmojis, and emojis.
Select the "Bitmoji" section from the list.

Now tap any Bitmoji of your choice to add it to the post.
Step #6: Add Bitmoji To Your Facebook Comments
So be ready, guys! This step is a bit complicated compared to adding Bitmojis to your Facebook posts.
Find the Bitmoji Application on your mobile.
As soon as the application opens, you'll see many Bitmojis on the interface.

Select any Bitmoji of your choice that you want to add as Facebook comments.
Hit that "Save" button. You will easily find it at the bottom of your mobile screen.

Now head over to Facebook again.
Open the post where you want to add Bitmoji.
Click on the camera icon beside the comment bar.

Select your "Bitmoji" image from the gallery.

Now post your comment. 
Ta-da! Your Bitmoji will appear here in the comment!
Conclusion
You can use your cartoon character as Bitmoji to give hilarious responses or share your everyday activity. You can find many images related to your mood to post on Facebook. That was all for the article; hopefully, the content was valuable for you and helped you add Bitmojis to your Facebook posts and comments.
Frequently Asked Questions
What should I do if the email sign-up for Bitmoji says it's invalid?
Basically, the account you use for your Snapchat is the same account that you'll use for your Bitmoji account. Therefore, if the application is claiming that your email is incorrect, it means that you're adding a different email that is not connected with Snapchat.
Can you create a Bitmoji on a computer?
Yes, you can easily create your Bitmoji on a computer. All you have to do is download the Bitmoji extension for chrome and enjoy!