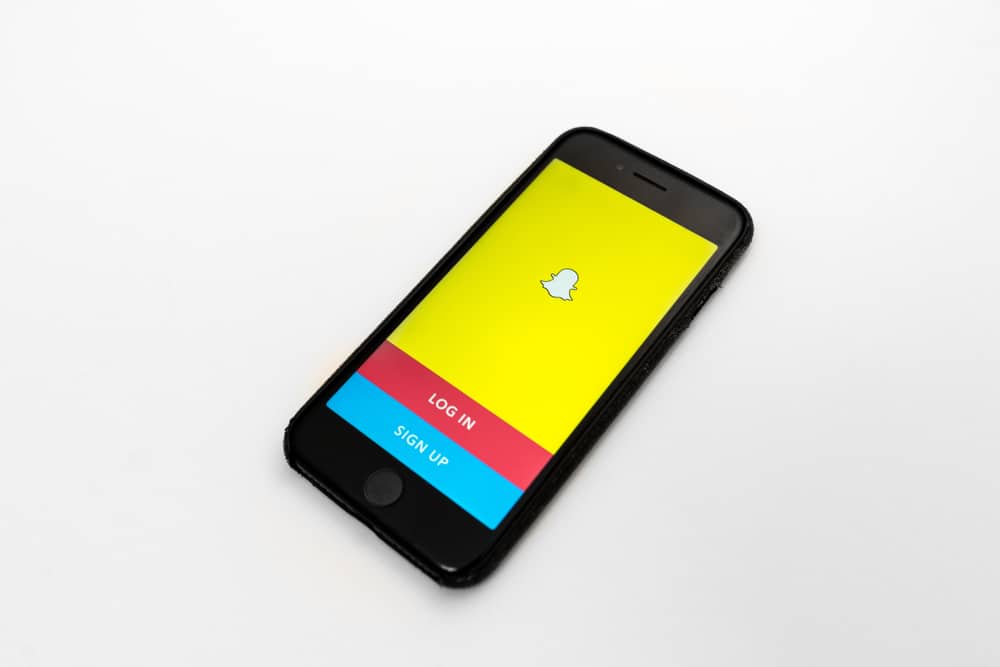 Snapchat is a social media platform that allows users to send pictures, videos, and text messages. It is one of the most popular social media platforms, with millions of daily active users worldwide. The app has many features that distinguish it from other social media platforms such as Facebook or Instagram.
One of the cool features of Snapchat is sending stickers. But how do you send stickers on Snapchat?
To send stickers on Snapchat, you need to open the sticker store and then select the sticker you want to send. Then, you can adjust the position and size of the sticker by dragging and pinching it. You can also send stickers as a separate message by opening the chat and hitting the stickers button.
This guide will explain how to send stickers on Snapchat in detail and some of the best practices for using them effectively. So, stay tuned as we get right into it.
What Are Snapchat Stickers?
Snapchat stickers are a fun way to communicate with friends and family. They are available for free and can be used to send messages, make impromptu videos, or add some fun to your day.
Snapchat is a social media app that allows you to instantly share photos and videos with your friends. Sending stickers using this app is a quick, easy way to express your emotions with your loved ones.
Types of Snapchat Stickers
Snapchat offers a variety of stickers to choose from. You can add these fun little images to your snaps to spice them up! Here are some of the different types of Snapchat stickers:
Recommended Stickers
These are the first stickers you see when you open the sticker library. In the sticker library, this set of stickers is represented by a star icon.
Commonly recommended stickers include stickers that indicate the time of day, the weather, the location, or the day of the week.
Bitmoji Stickers
These are personalized stickers featuring your avatar. You can create a Bitmoji account through the app and use these stickers in your snaps. Your Bitmoji in the stickers library represents those stickers.
Activity Stickers
These stickers feature different activities, like running or swimming. They're great for adding a bit of personality to your snaps.
Emoji Stickers
These are the standard emojis you can find on most keyboard apps. Snapchat has a wide selection of emoji stickers to choose from.
Customized stickers
By simply clipping an object from a snap, Snapchat lets you make personalized stickers. You may reuse the cut-out item in the future since it immediately saves as a sticker.
How To Send Snapchat Stickers in Photos?
Stickers can make your snaps even more intriguing. Here's how to apply stickers to your snaps:
Open the Snapchat app and sign in.
Press the white circular button at the bottom of the screen to take a photo. You can also take a picture by hitting your phone's volume down button. To take a video, press and hold down the circle button or the volume down button on your phone.
Select the sticker icon (a square folded at the corner).
Choose your preferred sticker from the stickers library; tap on it, and it will appear in the center of your snap. 
Next, tap and drag your sticker around your screen to position it wherever on the snap.
After you've added the sticker, click the "send to" icon in the bottom right corner of your screen to send it to your pals.
Use your finger and thumb to squeeze together to lower the size of your sticker if you wish to resize it. To make the sticker bigger, move your finger and thumb apart.
How To Send Stickers in Chats
You can also use stickers in Snapchat chats. Here are the steps to follow:
Open the Snapchat app on your phone and sign in.
Swipe right or tap the chats icon at the bottom to open the chats page.
Tap on the chat you want to open.
Tap the stickers icon at the bottom right. This icon resembles a happy emoji with its tongue protruding.
Tap on the sticker you want to send, and you're done. You can either scroll through the stickers or search for one.
Conclusion
Now that you know how to send stickers on Snapchat, you can start using them to add a little extra something to your Snaps.
Whether you want to use them to decorate your photos or add a little bit of personality to your messages, stickers are a great way to do it. So go ahead and start sending some sticker-filled snaps today!
FAQs
Where can I find Snapchat stickers?
You can find Snapchat stickers by opening the Snapchat app on your Android or iOS smartphone. Then, in the app's center, tap the shutter button to capture a Snap. On the right side, select the square-shaped sticker option.
Can I get rid of any Snapchat stickers?
Yes, you can eliminate any Snapchat sticker you don't like from your snaps. To do that,  tap and hold the sticker you wish to remove. A trash can symbol should appear at the bottom of the Snapchat screen. Drag the undesirable sticker to the garbage pail.